Museum of Contemporary Art (MOCA) in Los Angeles prepared for April a large retrospective exhibition of Carl Andre art. The artist does not need a special introduction – being one of the leading figures on Modern art scene, Andre helped redefine what sculpture is, and what can today be seen as a sculptural work. The exhibition titled Sculpture as Place 1958-2010 is curated by Philippe Vergne, Yasmil Raymond, and Bennett Simpson.
Showcasing all major aesthetic and historical shifts in Andre's work, Sculpture in Place comprises of sculptures, works on paper, poems, an unprecedented selection of photographs and ephemera, and assemblages that are rarely exhibited.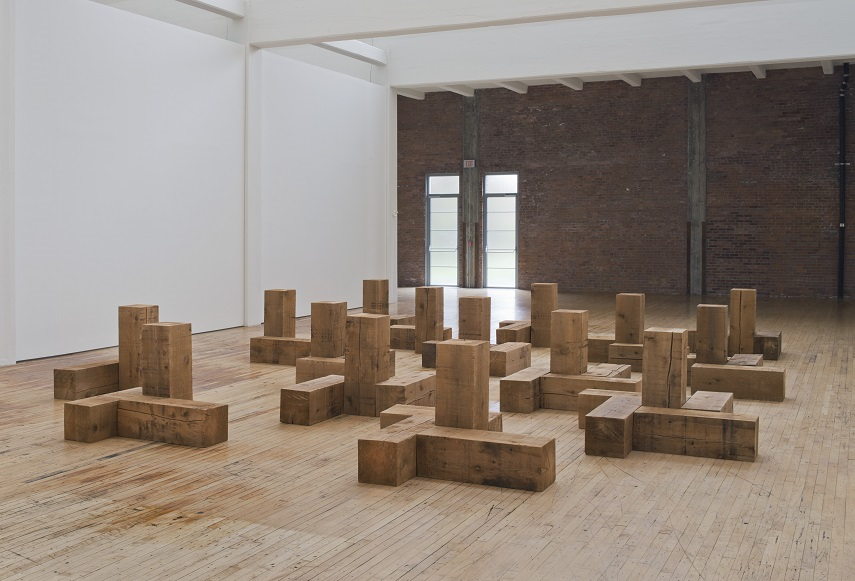 Carl Andre Art
The 20th-century art, and especially sculpture, could not be fully comprehended without the works of Carl Andre. With artists such as Donald Judd, Dan Flavin, Eva Hesse, Sol LeWitt and Robert Morris, Andre redefined our understanding of sculpture, moving the significance of the practice from material to conceptual levels.
Before and after Carl Andre, the sculpture came to mean different things. While physical shaping of the material was the primary attribute of sculpture before Andre's artistic input, later on, minimalist and conceptual tendencies became dominant, and sculptural objects were not necessarily linked with processes of shaping, carving, or constructing. Instead, sorting, combining, and placing of industrial materials unaltered by the artist defined new tendencies in sculptural work.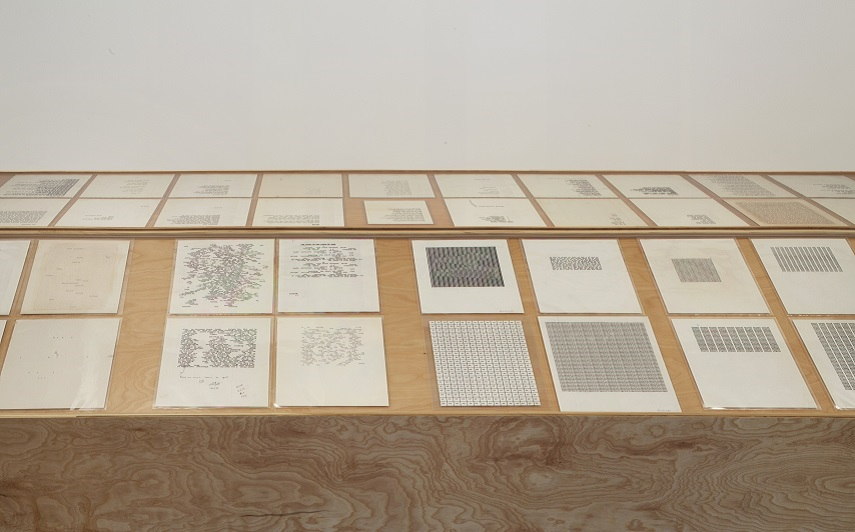 Sculpture as Place by Andre
The retrospective at MOCA was premiered at Dia:Beacon in 2014, which was the first survey of Andre's oeuvre in the US since 1978-80. Carl Andre defined his work in 1966 as "sculpture as place", from which the current title of the exhibition comes from. His work made of industrial materials and unaltered by the artist's hand, is usually put simply on the floor, which for Andre is a gesture that possesses a place generating properties. The place in which his sculptures are placed is altered; therefore the whole environment surrounding it is transformed and made more conspicuous.
The show at MOCA gives a detailed overview of aesthetic shifts happening during Andre's career, including the most important floor sculptures and modular arrangements made of brick stacks, slabs, and timber blocks. The role of the language in his practice is also examined, through the display of poems and typewriter works. Andre's Dada Forgeries will be also shown, providing the visitors with a unique opportunity to see this legendary series of assemblages and pieces resembling readymade.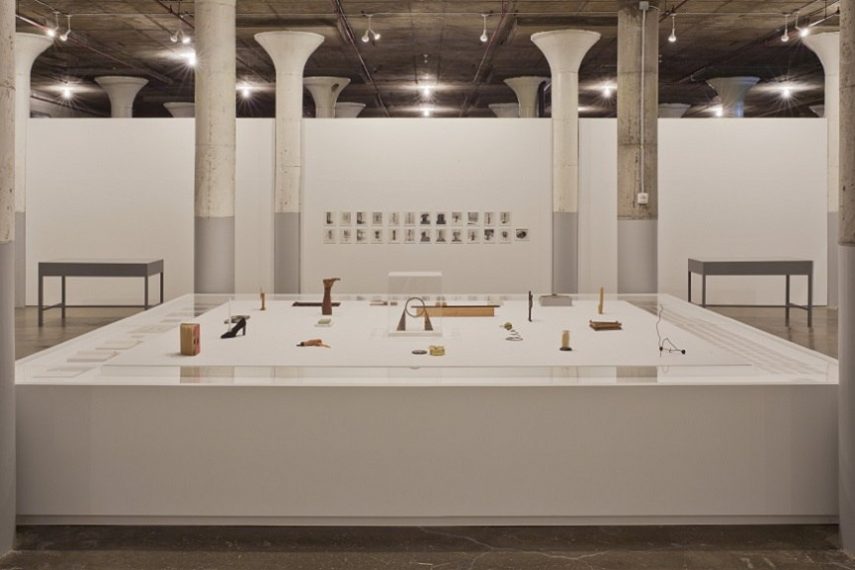 The Retrospective of Carl Andre Art at MOCA
The exhibition Sculpture as Place 1958-2010 of Carl Andre art opens at MOCA on April 2nd and will be on view until July 24th, 2017. The special members' opening will be held on April 1st, 2017. The exhibition will be followed by additional programs, including lectures by Charles Bernstein on Sunday, April 30th, at 3 p.m; Bennett Simpson on Thursday, May 4th, at 7 p.m, and a lecture by Anna Chave on Thursday, July 6, at 7 p.m.
Featured images: Installation view, Carl Andre Sculpture as Place, 1958–2010, Dia:Beacon, Riggio Galleries, Beacon, New York. © Carl Andre/Licensed by VAGA, New York. Photo: Bill Jacobson Studio, New York. Courtesy Dia Art Foundation, NewYork. All images courtesy of MOCA.