Inspired by war and its great destructive power through guns, UK artist Carl McCrow comes to New York's Hoerle-Guggenheim Gallery for his first US solo show. In an exhibition titled History Interrupted, The Art of Disarmament, the artist applies a new purpose to the tools of conflict, specifically to the world's most famous piece - the AK 47 - turning them into art and diminishing their significance and more importantly, decreasing them in number.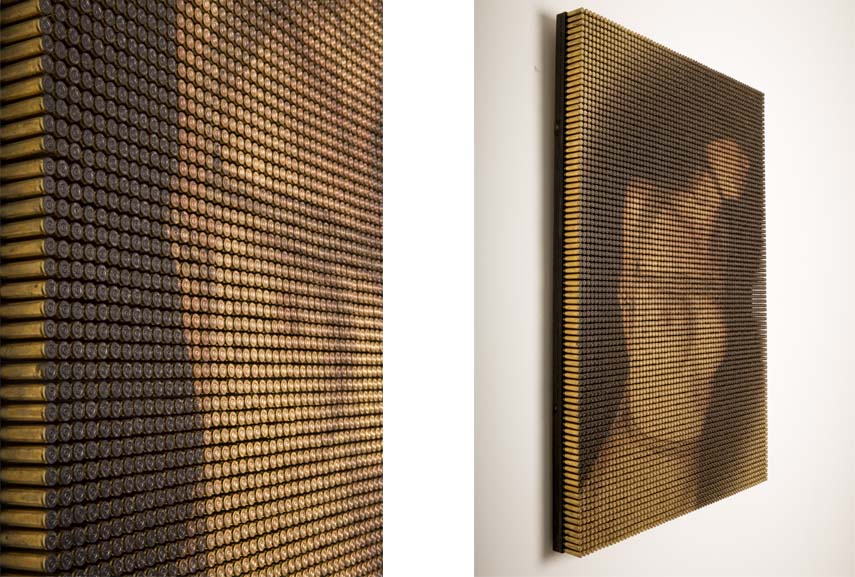 History Interrupted
After his close friend lost his limbs in Afghanistan in 2009, Carl McCrow had witnessed first hand the terrors of war and decided to channel his fascination and anger into conceptual artworks. Starting with AK 47, which has become a proper ruler and a symbol of dominance and superiority, he deprives them from reaching an ongoing deadly goal. By using their elements and parts, Carl McCrow builds warnings and he fights against fighting in the most sophisticated manner. Once these weapons are put within gallery walls, not only they are harmless, but they are also prevent from taking a life. His art explores the notions of mortality, personal and global consequences of human interaction, as well as those of the mortal products they produce. Carl McCrow's work will also be seen in a new film produced by Martin Scorsese called Tomorrow.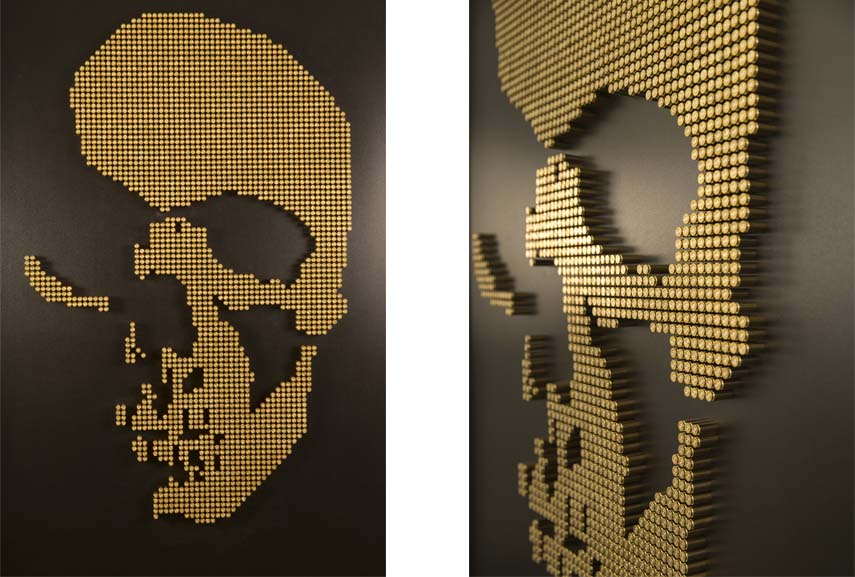 Carl McCrow's One Less Gun
This artistic project led to the birth of One Less Gun organization, which aims to remove all undocumented guns from conflict areas. Working together with groups including Mines Advisory Group (MAG), Project AK47, War Child, and the International Anti-Poaching Foundation, One Less Gun funds the identification and destruction of arms piles with the goal of removing 1,000,000 guns from the planet. Anyone interested in the project can donate $10 and have one piece of gun destroyed. As a thank-you, they will receive a round of ammunition of the destroyed gun. The organization directs our attention towards the fact than a thousand people dies because of small arms on a daily basis and call for more responsibility and its elimination from the boundaries of overwhelming usage and popular culture.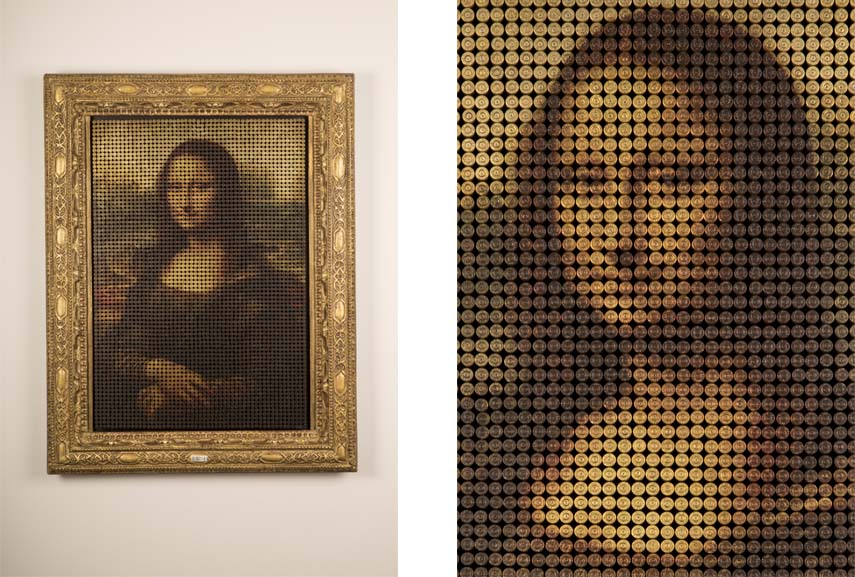 The Exhibition at Hoerle-Guggenheim Gallery
Carl McCrow in an artist and activist based in London, UK. This will be his first show at the Chelsea's Hoerle-Guggenheim Gallery, which was established in 2014, but has already built up a reputation in showcasing particularly interesting emerging and established artists. Their previous exhibitions include solo shows of Nelson Saiers and street artist Retna.
History Interrupted, The Art of Disarmament, a solo show of Carl McCrow, will be on view at Hoerle-Guggenheim Gallery in New York City, USA, from April 30th until May 28th, 2015. The opening is set for April 30th from 6pm to 9pm.
For more conceptual art, sign up for My Widewalls!
Featured images in slider:
Carl McCrow - AKA0. Large format, perspex face mounted, digital print of AK47, 119cm x 84cm.
Carl McCrow - Gulf Sale, 24ct gold plate, gold leaf on wood parts, Size 87cm x 25cm
Carl McCrow - Gulf Sale, 24ct gold plate, gold leaf on wood parts, Size 87cm x 25cm
Carl McCrow - AKA0, Large format, perspex face mounted, digital print of AK47, 119cm x 84cm
All images courtesy of Hoerle-Guggenheim Gallery