There are many ways to come across the name Carla Sozzani. She is the former editor-in-chief of the Italian Elle and Vogue magazines, the sister of Franca Sozzani, a gallerist with art spaces in Milan, Shanghai, Beijing, Tokyo, Seoul and New York.
She is also an avid collector, particularly of photographs, many of which have been exhibited in her galleries over the course of the last 28 years.
Among the more notable relationships Carla Sozzani had with internationally-renowned photographers is the one with Helmut Newton, to whom she dedicated four extensive exhibitions, the last in 2003. Fifteen years later, the artist's Foundation will show examples from her remarkable collection, saluting her dedication to the medium and its history.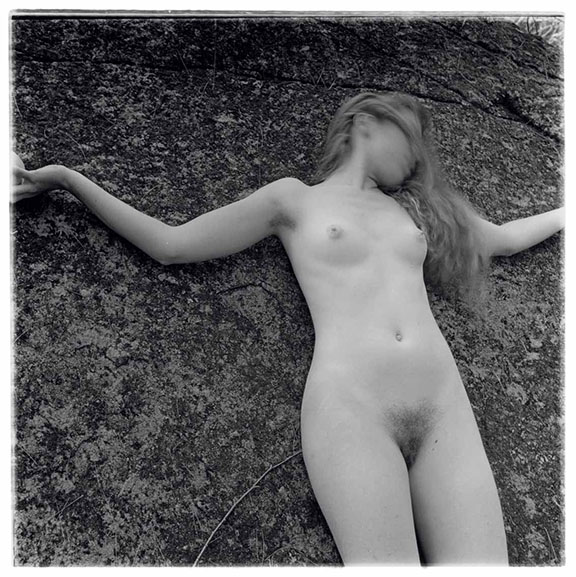 Carla Sozzani's Amazing Collection
Annie Leibovitz, Berenice Abbott, David LaChapelle, Duane Michals, William Klein, Daido Moriyama, Man Ray… there are only some of the names included in the exhibition calendar of Carla Sozzani's galleries over the years, but also in her own collection.
Comprising of nearly one thousand examples today, it predominantly features black and white photography, as an ode to an era that is now almost gone.
Sozzani's art spaces also host the annual World Press Photo exhibition, as well as shows dedicated to architecture and design, which are held twice a year. The gallery has also showcased fashion by Pierre Cardin, André Courrèges, and Paco Rabanne. Carla Sozzani's first concept store, founded in 1991 in the heart of Milan, can be found at Corso Como 10.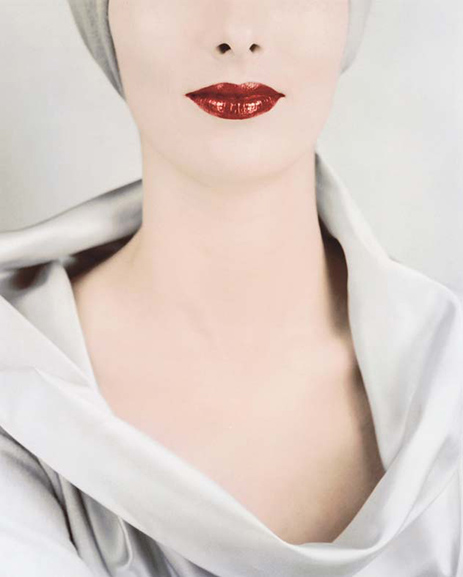 Between Art & Fashion
The showcase of Carla Sozzani's photography collection in Berlin welcomes its visitors with "plenty of surprises." Chosen in thematic resonance with the exhibition venue are as many as 200 photographs, arranged in an entirely different way for the first time in Germany and divided into both single works and small groups of images.
This selection, according to the curatorial concept, is not about completeness, but rather about visualization and authenticity, as well as the quality of representative and autonomous images.
Carla Sozzani's collaborations with iconic photographers such as Paolo Roversi, Sarah Moon, Bruce Weber and Helmut Newton represent the four highlights of the show, each in its own ample space and including original prints, contact sheets and photos documenting the fashion shoots they delivered together.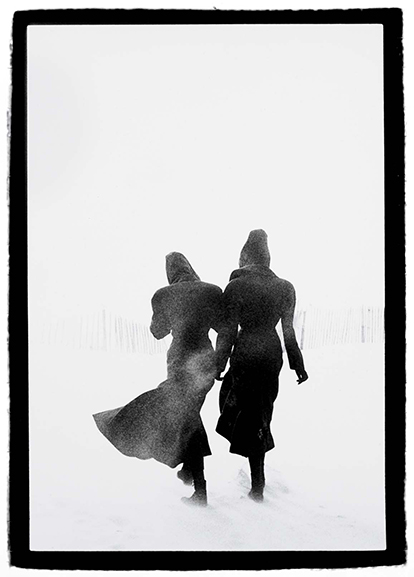 At Helmut Newton Foundation Berlin
Between Art and Fashion. Photographs from the Collection of Carla Sozzani is on view at the Helmut Newton Foundation in Berlin, Germany, through November 18, 2018.
The exhibition was previously presented at Gallery Azzedine Alaïa in Paris and the Museum of Fine Arts Le Locle in Switzerland, both curated by Fabrice Hergott.
On the occasion of the 95th birthday of June Newton, who worked under the name Alice Springs, the Helmut Newton Foundation also mounted a showcase of some 30 of her portraits, mainly of photographers, artists and fashion designers.
Featured image: Carla Sozzani and Helmut Newton in her Studio, Milano, 1999 © Lorenzo Camocardi, courtesy Fondazione Sozzani. All images courtesy Helmut Newton Foundation.