The art history is apparently saturated with really talented artists whose practices were not properly analyzed and interpreted, so they remained somehow marginalized. The reasons for such segregation can be numerous, however, if the artist is by a chance a woman, then it is not that unusual due to the fact that art world was and still slightly is overtly male-dominated.
One of the exceptional women artists is the Italian Carol Rama, whose radical self-taught practice defied the traditional or socially acceptable canons of representation. Her unconventional approach, the recurrent motifs, and formal innovations are revealed within the exhibition titled Carol Rama: Eye of Eyes which is currently on display at Levy Gorvy gallery in New York.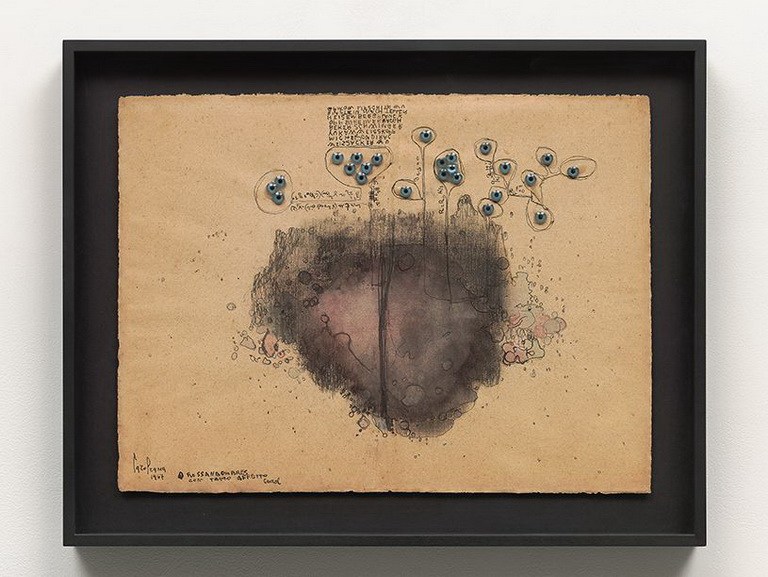 The Power of Female Sensuality
Namely, the prolific avant-garde artist Carol Rama dealt with the themes of corporeality and sexuality, while focusing on the effects of mental illnesses. Rama's works are featuring ghostly and surreal narratives; her early figurations are centered on depictions of deformed or rather disabled bodies, while later abstractions are more organic and even minimalistic. In addition to the overall impression of strangeness and otherness is the artists' employment of unconventional and personally significant materials. It is not exaggerated to state that her works were really subversive in the times when they were created, and even today they remain significant for the ongoing debates on the aesthetic.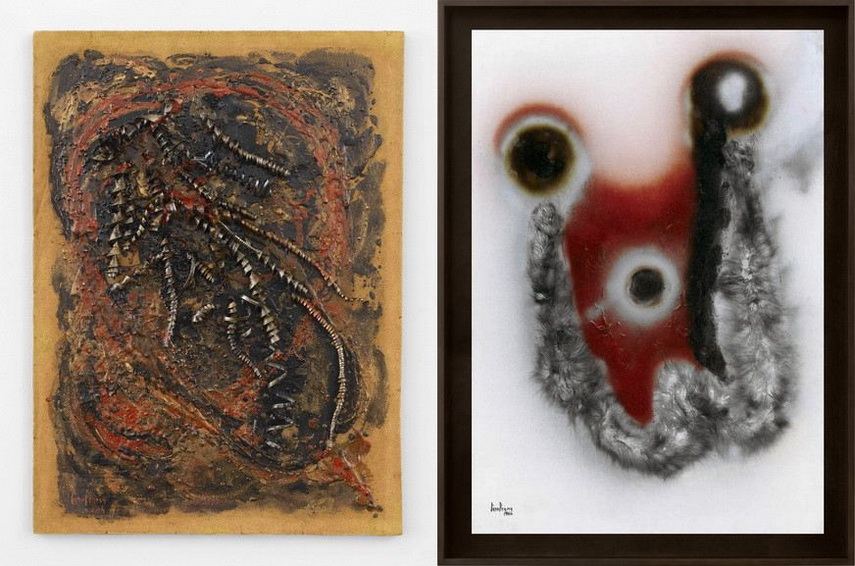 Few Words About The Historical Context
The work of Carol Rama is inseparable from the city of Turin where the artists lived and created until her death in 2015. During her lifetime, this toponym became an important industrial hub due to the growing car industry. That enabled the development of diverse city population and a vibrant cultural community. In such an atmosphere, the Arte Povera movement was born, and along came the emergence of galleries and institutions hosting exhibitions of leading international artists.
Cara was part of a vast network of artists/friends such as Felice Casorati, Pier Paolo Pasolini, Pablo Picasso, Italo Calvino, and Carlo Mollino. Her archives encompass a number of significant catalogs of Turin-based exhibitions of artists as Francis Bacon, Hans Bellmer, Alberto Giacometti, and others.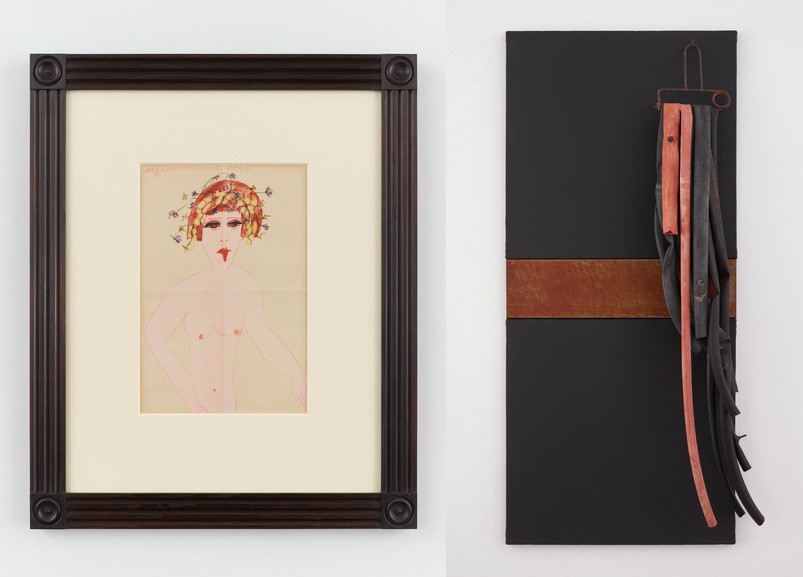 The Selection of Works
The installment gathers a selection of Rama's early figurative and sexually explicit watercolors which were shown on the artist's first solo exhibition at Turin's Gaber Gallery in 1945 and were instantaneously censored. Rama moved from figuration towards abstraction in the 1950s, so on display are few of her Bricolage works produced in a period from 1964 to 1968, which are titled according to her friend, the poet Edoardo Sanguineti, in the 1960s.
The Minimalist works produced during the 1970s were made with rubber inner tubes and they refer to Rama's father, who was a manufacturer of bicycle and automobile parts. After his business collapsed, the family went into poverty and the artist's father committed suicide.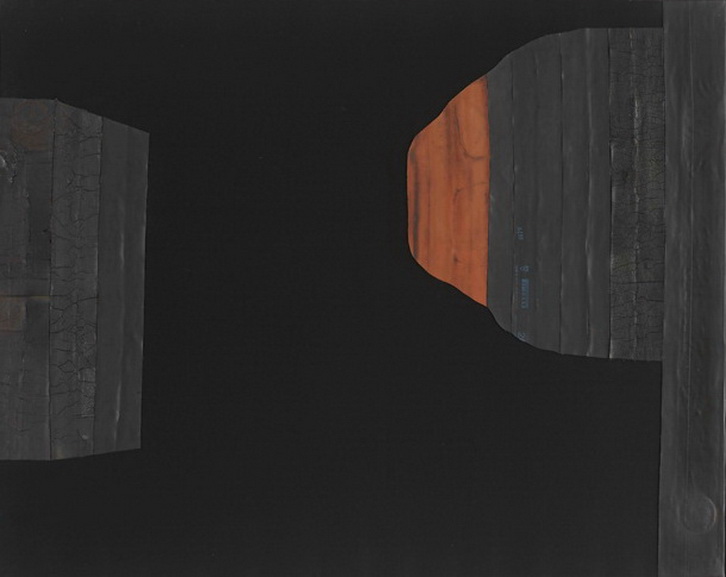 Carol Rama at Levy Gorvy
This exciting exhibition is curated by art historian Flavia Frigeri, who was eager to put Rama's artistic practice in a broader cultural and social context by showing all the aspects of the artists' activity and the influence she made on upcoming generations in a course of eighty years.
The exhibition Carol Rama: Eye of Eyes will be on display at Levy Gorvy gallery in New York until 23 March 2019.
Featured images: Carol Rama - Senza titolo (Le siringhe), 1967. Glue, spray paint, and syringes on canvas, 43 7/16 x 43 3/16 inches (110.3 x 109.7 cm); Carol Rama - Perdonami le congiunzioni, 1969. Enamel, varnish, vinyl glue, and taxidermal eye, 43 5/16 x 43 5/16 inches (110 x 110 cm). All images © Archivio Carol Rama, Torino. Photo: Elisabeth Bernstein. Courtesy Lévy Gorvy