Considered one of the most influential contemporary American artists, Carrie Mae Weems has been celebrated for her powerful body of work addressing a variety of social themes.
Working with photography, film and video, she has been investigating family relationships, cultural identity, sexism, class, gender, political systems, and the consequences of power.
In recognition of her significant artistic contributions to the state of New York, the artist will be the first recipient of the Edward Hopper Citation of Merit for Visual Artists, an award presented by Governor Andrew M. Cuomo and the New York State Council on the Arts.
As part of this honor, Weems will be presenting her series of photographs entitled Beacon at the Edward Hopper House.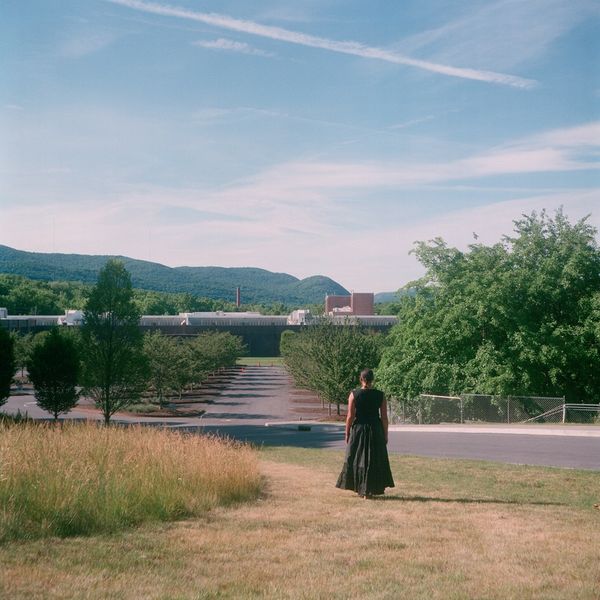 The Beacon Series
For the Beacon series, that will now be on view at Edward Hopper House, Carrie Mae Weems documented the changing landscape and culture of Beacon in New York during her artist-in-residence in 2002.
The diverse community of Beacon has gone through many changes over the years, developing from a factory town to a center of arts and culture.
Capturing places of historic and cultural significance, Weems places herself as the subject of these works, always standing with her back to the camera.
As she explains, she was "bearing witness, confronting something, [serving] as a guide to the viewer standing with me, [we are] witnessing something together through our experience of it might not be the same."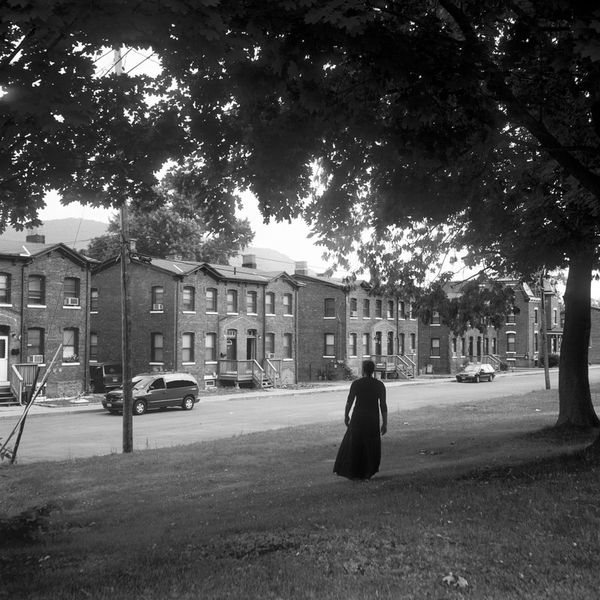 A Groundbreaking Body of Work
Focused and irrepressible, Carrie Mae Weems has always been a superb image maker and a true moral force. Commenting on the prize, she said:
To be receiving this award in recognition of the great artist Edward Hopper, whose painted world of dark nights and lonely people were so often a home to my imagination and anchor to my own practice is a tremendous honor.
The New York State Assembly member Ellen Jaffee (Rockland County), who initiated and sponsored the bill to establish The Edward Hopper Citation of Merit for Visual Artists, explains that Weems powerful, groundbreaking work is poignantly relevant in these times.
New York State can be proud of its vast artistic talent and rich cultural heritage. Recognizing this contemporary visual artist for her outstanding contributions to the arts in New York State honors not only Carrie Mae Weems, but also the enormous influence of Edward Hopper, New York's native son and one of the most admired American artists around the world.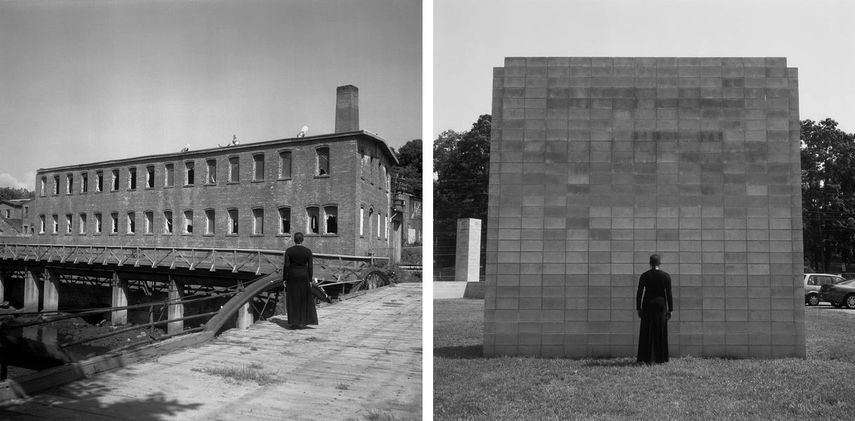 Carrie Mae Weems Art Exhibition at Edward Hopper House
The Edward Hopper Citation of Merit for Visual Artists is a biannual award being presented to a distinguished New York visual artist who is making a significant contribution to the advancement of the arts in New York State.
The Edward Hopper Citation of Merit for Visual Artists Recipient Exhibition Carrie Mae Weems: Beacon will be on view at Edward Hopper House in Nyack, New York from November 10th, 2017 until February 25th, 2018. The Members' Opening and a Press Preview will be held on Thursday, November 9th, from 6:30 to 8:30 p.m.
Featured image: Carrie Mae Weems - Company Housing from Beacon, 2003-05 (detail). All images courtesy of the artist, and Jack Shainman Gallery, New York.