Carrie Reichardt is back again with her new piece of art to present. As she has recently returned from her self-titled journey "Radical Mexican Mosaic Mission" Carrie is bringing us brand new body of work. The trip she took was conducted under the patronship and courtesy of the Winston Churchill Fellowship as Carrie was award winner for "further the art and craft of community mosaics in the UK." During her visit to this South American country, she was inspired by the vibrant activism, ideology and warmth of the people she met. Resulting product to such influence is Carrie's exhibition titled Mad in Mexico which will be presented at Ink_d gallery/shop. Her body of work pays tribute to the struggles of people of the real Mexico as it portrays their everyday life.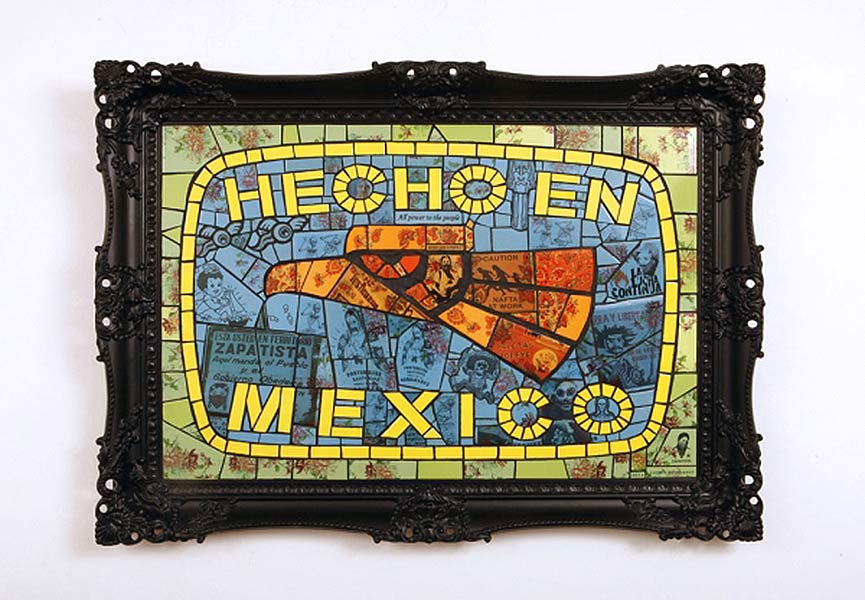 Mexico according to Carrie
Mexico houses some of the most immense mosaics in the world and has one of the strongest mosaic traditions. Their iconography is steeped in Mayan and Aztec influences, which combines everything Carrie loves; skulls, tripped out patterns, religious symbolism, mysticism and brilliant striking graphics. This urban habitat drove Carrie into creative process as she wanted to grasp the spirit of these ancient lands. As a craftivist, she envelopes all of the stories, including this one, by using ceramics. For Mad in Mexico Carrie made a number of plates, embellished with mosaic icons, native motifs, rendering culture symbols in vintage china in order to, as she put its "ceramicise the revolution".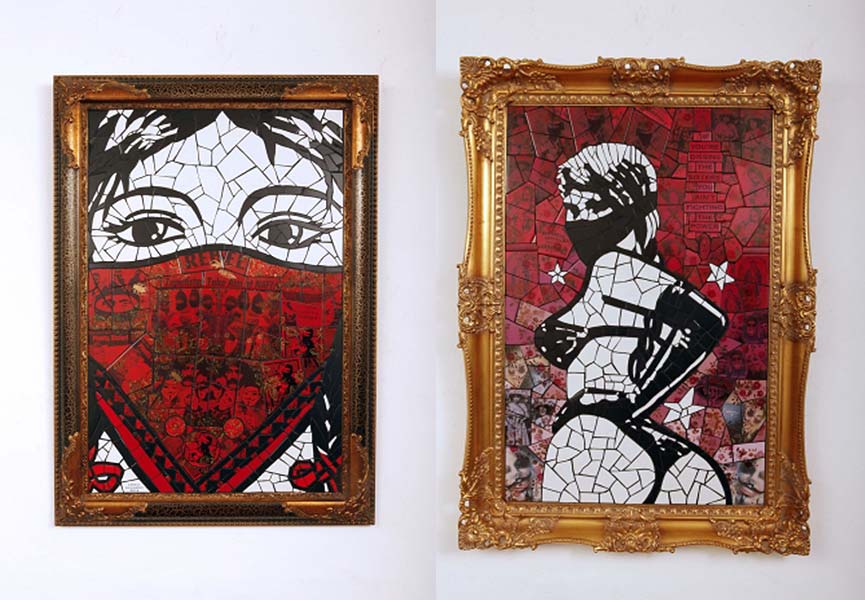 Carrie in the recent year
Carrie has been known to be an proper activist, challenging large number of issues. Her interests in the social, economic and political problems range from unjust imprisonment to new colonial wars. She was one of the artist that we wrote about, when we gathered artist who are strongly connected to activism. One of her endeavors we also wrote about is about the time when she led art workshops at Friday Night (Making Trouble and Influencing People) show. One of her exhibition that drew lot of attention took place this april at Victoria & Albert museum as she presented her body of work called Disobedient Objects.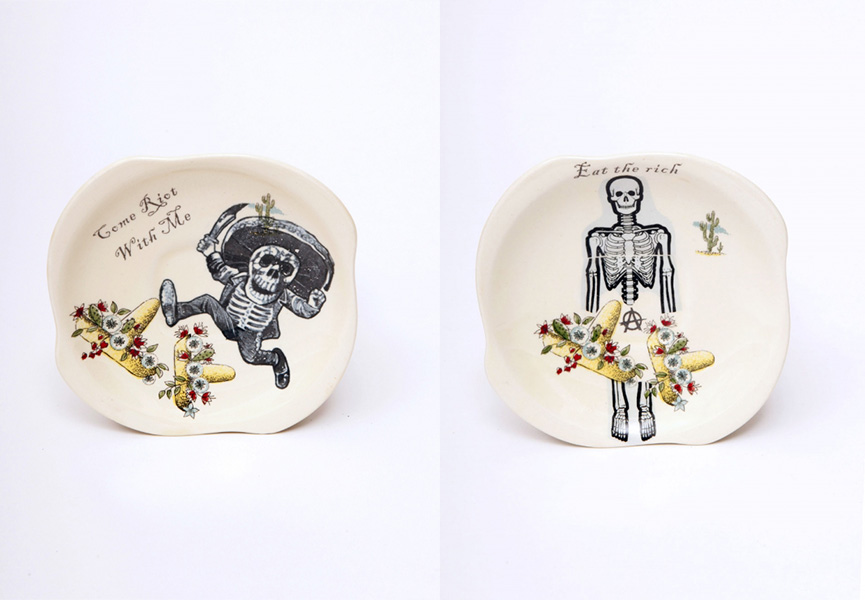 Ink_d Gallery in short
This small but attractive gallery/shop was established in 2007. It is an independently run commercial space that displays exciting new pieces found in the world of contemporary art. Tucked away in the heart of Brighton's North Laine, Ink_d gallery is primarily concerned with the cream of collectable and affordable art. With an ethos that supports and nurtures local talent alongside the rising stars and established artists, the gallery shows a diverse range of painting, prints, sculpture and ceramics with an emphasis on the cutting edge. Ink_d opened the Mad in Mexico on 15th of November and will run through until 24th of December.
If you are supporter of social activism in art world you should sign up for My Widewalls and read more about it!