Case Maclaim is known for his incredibly life-like graffiti based on the representation of body shapes and photo-realistic portraits adorning buildings all across Europe.
Combining brilliant photorealism with a strong note of Surrealism, he primarily uses the medium of spray paint to embrace the power of movement through the universality of hands.
After painting Oberkampf's wall as a guest artist in Paris in early September, Case will soon present his latest body of work at Galerie Mathgoth. Titled Everyday Robot, the show suggests the alienation of men through a daily routine that dehumanizes them.
As hands are prolonged by addictive technological tools and devices, the artist has attempted to translate this "monotonous mechanics" onto the canvas, highlighting human mutations, present and future.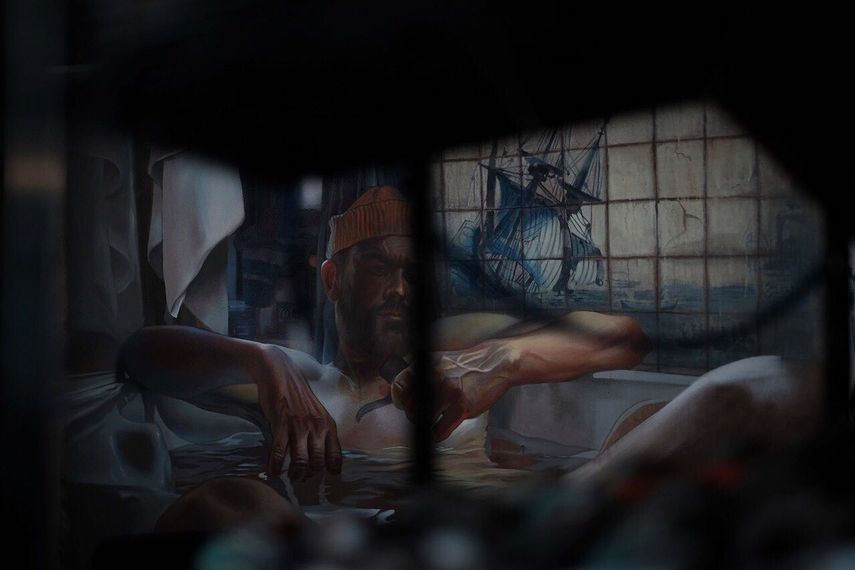 The Practice of Case Maclaim
For more than twenty years, Andreas Von Chrzanowski aka Case Maclaim has been known as a pioneer of the photorealistic style applied to the streets. His works are characterized by highly technical depictions of human hands, one of the oldest topics in painting taking us as far back as to the Paleolithic paintings found in caves.
Case appropriates this recurrent element in art and uses it in the street as a symbol of power and unity. Depicting different gestures and finger positions, he relays all the expressiveness of the painting as a means to convey a message, an emotion or an idea.
Playing with the form of fingers and knuckles, Case has created a pictorial code that goes through the graphic alphabet, almost replacing the lettering in traditional graffiti.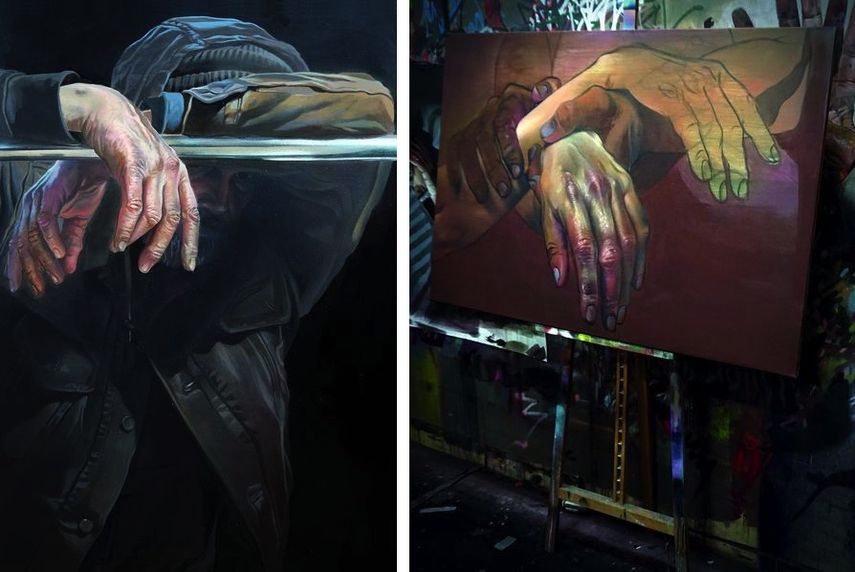 Everyday Robot
Hands are also the point of focus of Maclaim's latest body of work. Whether being in the foreground or occupying a significant part of the canvas, Case casts a light on them in a manner resembling a Caravaggio.
Hands, often understood as extensions of thought via writing and creation, are here prolonged with smartphones, tablets and other devices that have become indispensable to modern, and almost robotic, societies.
This latest series is inspired by his life, his experiences, encounters and conversations he had during his travels. Drawing directly on the tangible world that surrounds him, Case Maclaim remains faithful to his approach and technique.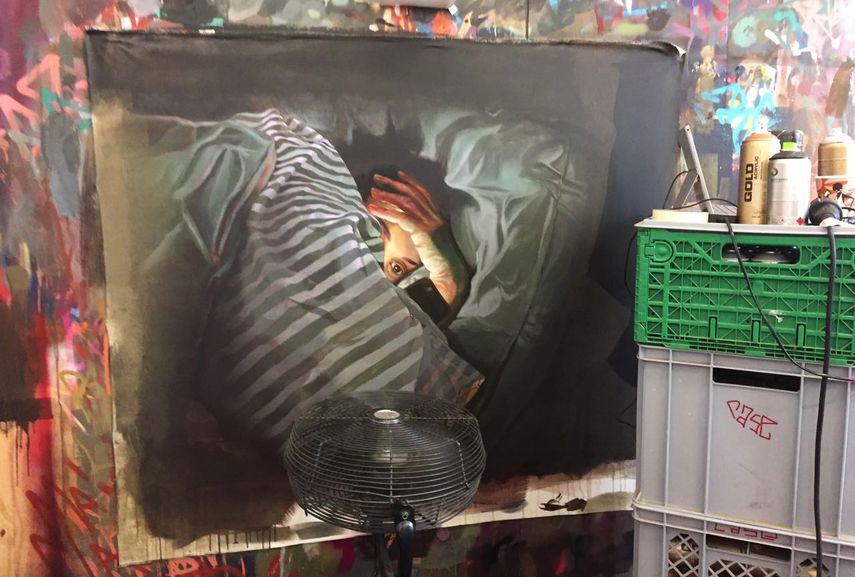 Case Maclaim Art Exhibition at Galerie Mathgoth
For Case Maclaim, the layering of hands is not just a physical movement of the body but also a political movement placed in a particular context where the viewer can visualize recent history and powerfully feel its emotion.
The exhibition Everyday Robot will be on view at Galerie Mathgoth in Paris from November 9th until December 2nd, 2017. The vernissage will be held on Thursday, November 9th, from 6 p.m. The artist will be present.
Featured images: Case Maclaim - Back On Track (detail). All images courtesy of Galerie Mathgoth.