A San Francisco-based artist, Casey Gray explores how people cope with the visual overload of modern times. Engaging the symbolic potential of collected objects and personal ephemera to tell stories and inform identity, he examines our collective entanglement with the dignity and reality of the everyday.
His latest body of work will soon be on view at Hashimoto Contemporary in San Francisco. Titled I Can Taste the Sun, the exhibition will bring together a series of paintings, sculptures and works on paper that celebrate the simple joys in life - from the idyllic landscapes of California to a perfect summer picnic.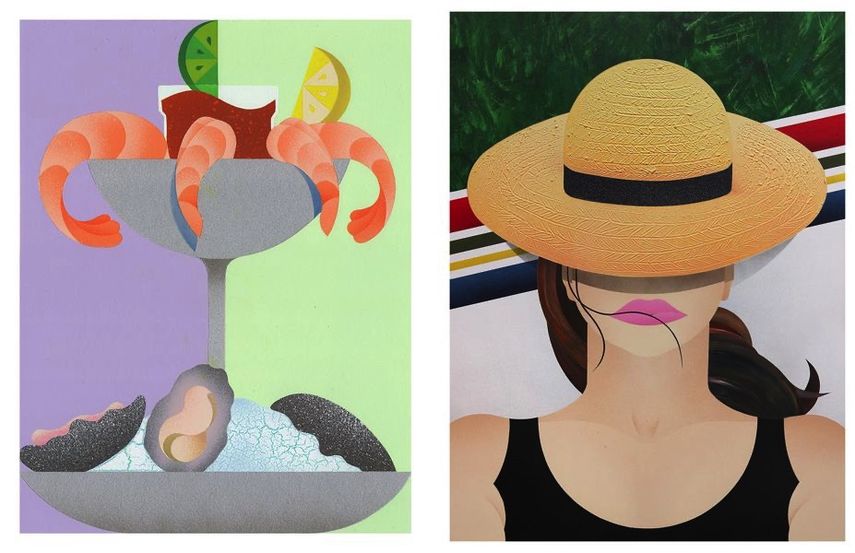 The Practice of Casey Gray
Referencing historical painting tropes as a point of departure, Casey Gray seamlessly incorporates them alongside studio ephemera to create surreal yet plausible still lives and scenes. Utilizing his signature, complex masking and aerosolized acrylic technique, he creates densely detailed and symbolic still-life compositions, inviting the viewer to decode the symbolism and underlying narrative or statement held within the work.
Casey focuses on exploring the conceptual space created from the overlap of our virtual experience and our physical ones, creating work that acts as an interface between the two. His works combine seemingly unrelated objects sourced mostly from Google Images, into layered arrangements that hint at non-linear narratives rooted in personal symbology. The overarching theme of his work is organization, slowing life down to a more comprehensible or manageable understanding.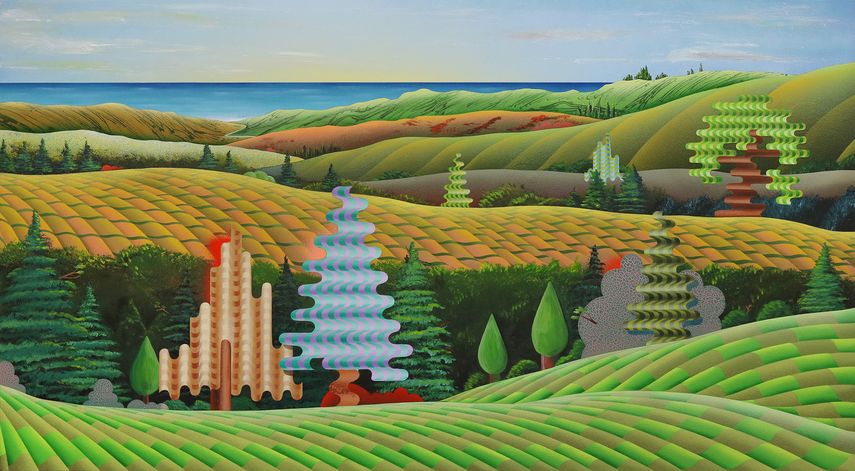 Taste the Sun
Casey Gray's visual language explores the fluidity of personal experience that is the contemporary landscape, navigating the complexity inherent in contemporary culture. These works are filled with symbolism and cultural and anthropological references that resonate well with the spectator. Arranging a visual excess into an intricate tableau, the artist manages to achieve a delicate harmony.
In addition to immersive and detailed canvases, the exhibition will bring together new dynamic sculptural works and experimental works on paper, showcasing the artist's multi-faceted practice. While the sculptures pull individual elements such as a flower or tree into an undulating, three-dimensional object, illustrative and graphic works on paper serve as snapshots of moments between paintings, rounding out the artist's sun-soaked world.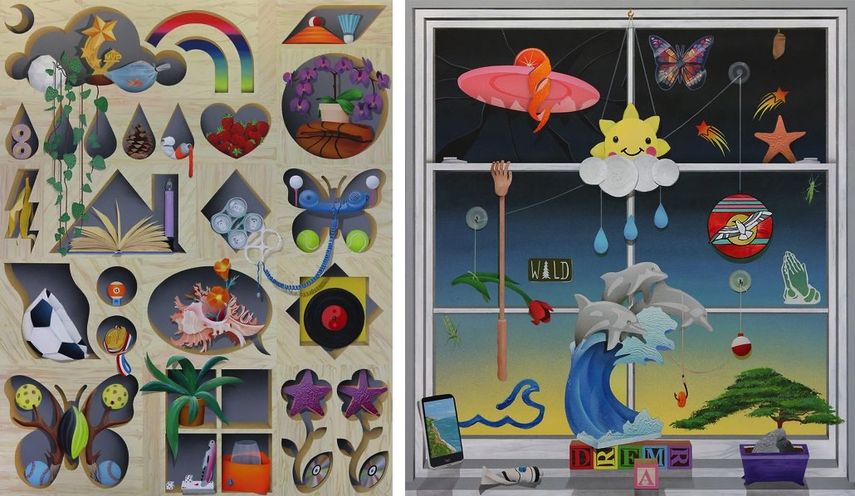 Casey Gray Exhibition at Hashimoto Contemporary
The exhibition I Can Taste the Sun will be on view at Hashimoto Contemporary in San Francisco, CA from February 8th until February 29th, 2020.
The opening reception will take place on February 8th, from 6 to 9 p.m, in the presence of the artist.
Featured image: Casey Gray - I Can Taste the Sun, 2020. All images courtesy Hashimoto Contemporary.