This year's curatorial concept of the street art festival Cash, Cans & Candy stresses the importance of collaboration in the street art scene. Galerie Ernst Hilger in Vienna has invited 6 distinguished artists and asked them to Bring a Friend!, a fellow street artist with whom they had always wanted to collaborate. From June 26 to September 6, each collaborative duo paints a large scale mural on the streets of Vienna. French artists C215 and Epsylon Point form one team for this year's edition of Cash, Cans & Candy. The Los Angeles based artist collective CYRCLE will team up with US artist Gaia. Israeli artist Know Hope will collaborate with the Italian 2501 while JANA & JS and the Dutch artist collective Graphic Surgery form other team.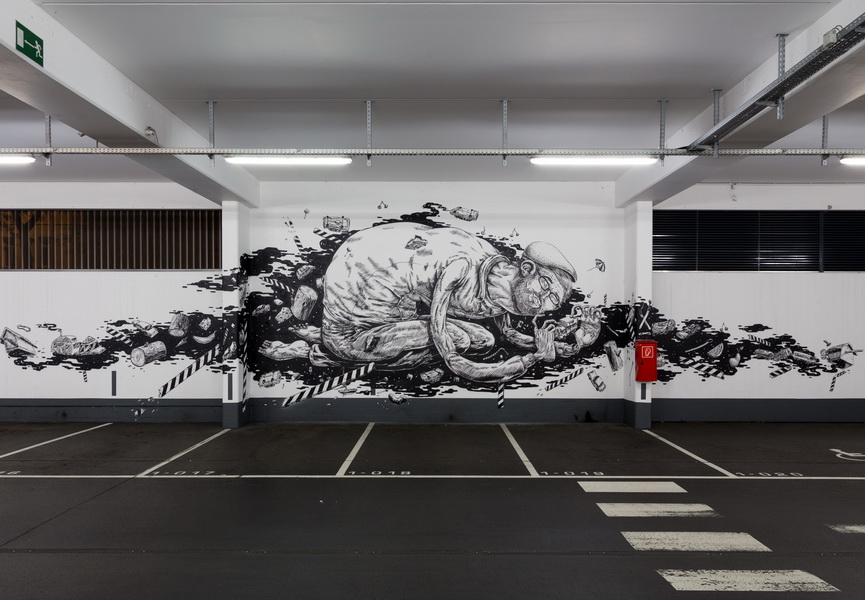 The first two murals
The German artist friend CONE The Weird, who is on the team with his crew fellow, Austrian legend NYCHOS, already completed the wall on the ground floor of the parking garage at Westbahnhof in Vienna. It is one of the first two painted walls. In a few days, CONE The Weird realized a fantastic mural in black and white with a strong graphic layout. The other completed wall is a joint creation of UK artists Lakwena Maciver and Emily Evans located at Gellertplatz. It is a colorful mural that sends words of love (Die höchste Liebe - A Love Supreme). Gellertplatz is definitely a new attraction in the capital of Austria.  From July 11th, Israeli artist Know Hope starts to paint with the Italian 2501, followed by Cyrcle and Gaia team on July 16.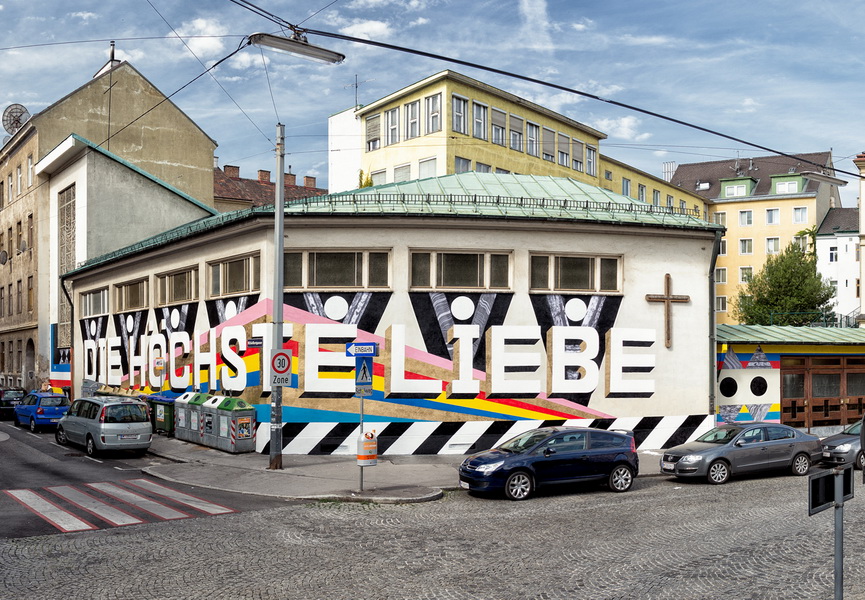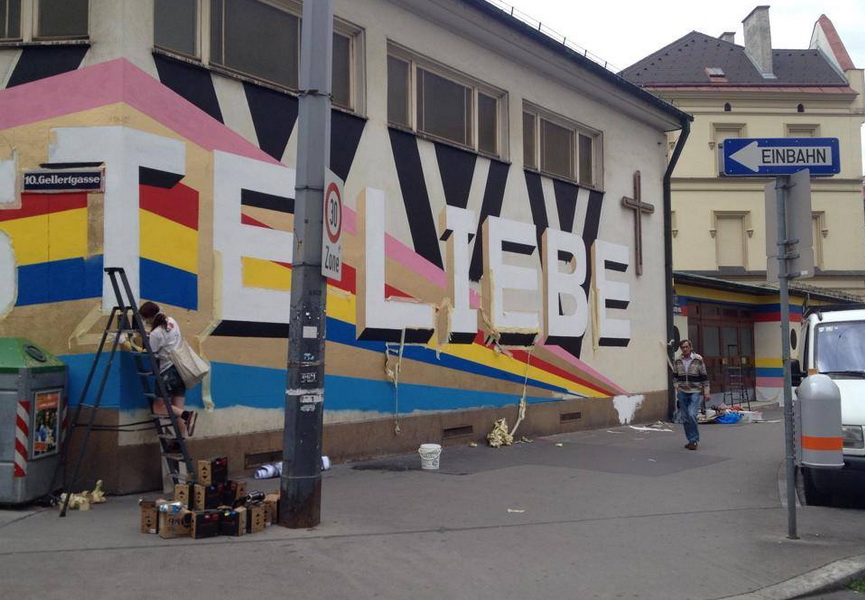 Cash, Cans & Candy show
Alongside these fantastic joint ventures on the street of Vienna, the gallery portion of the festival presents solo works by each artist. Curated by Katrin-Sophie Dworczak, the street art exhibition Cash, Cans & Candy takes place at HilgerBROTKunsthalle. All works included in the exhibition are for sale.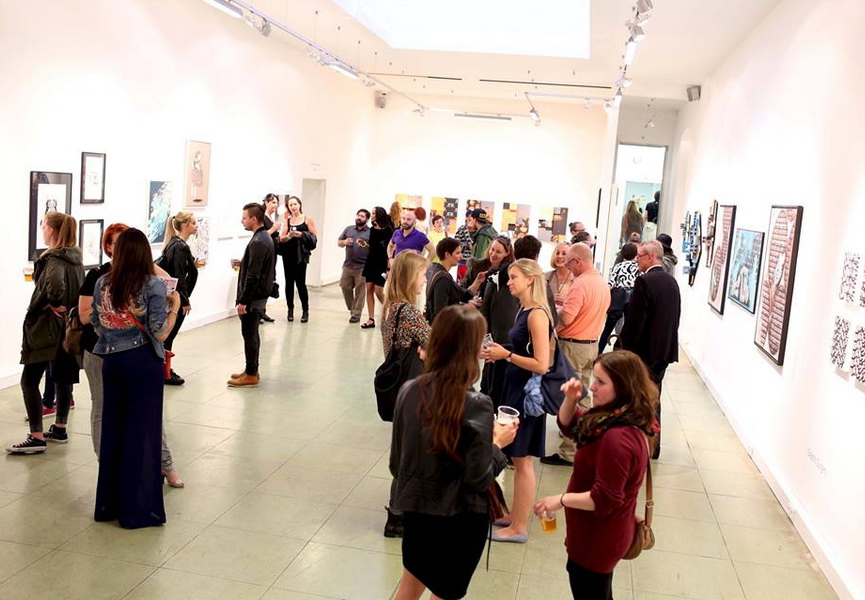 About HilgerBROTKunsthalle
In order to extend and strengthen the cooperation with international exhibition venues and museums the HilgerBROTKunsthalle was inaugurated in 2009. This space with its 800m² represents the Ernst Hilger Gallery's laboratory for curatorial projects and influences and supports all involved partners. Co-operations have included the Museum of Modern Art El Salvador, the Margulies Collection, the Mestna Galleria Ljubjana, the Museum of Modern Art Bukarest (Lara BOUBNOVA), the City Gallery Sofia, the MMoMA Moscow. All these institutions have shown exhibitions created with and presented at HilgerBROTKunsthalle.