Cass Sculpture Foundation from the United Kingdom is presenting a major exhibition titled A Beautiful Disorder. As the leading sculpture foundation in England, Cass will display the first exhibition of outdoor sculpture by contemporary Chinese artists to be shown in the United Kingdom. Sixteen monumental sculptures by sixteen contemporary Chinese artists will be displayed at the grounds of Cass. The visitors of this quite unique exhibition will see amazing sculptures by artists coming from different backgrounds, using different styles and techniques, and various materials, including bronze, stone, steel and wood. The exhibition is curated by Ella Liao, Claire Shea and Wenny Teo. The show is a perfect opportunity for everybody to see the latest trends in Chinese contemporary sculpture practice.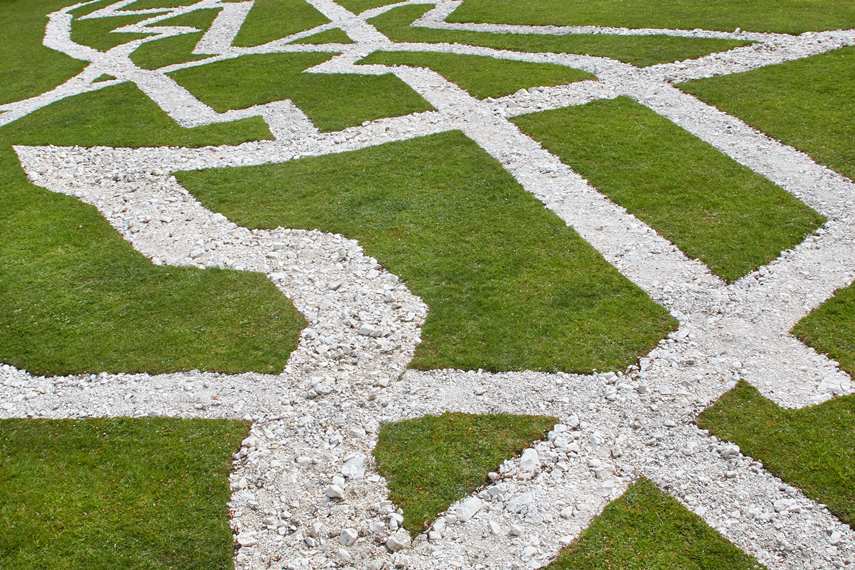 Cass Sculpture Foundation Presenting Chinese Contemporary Sculptors
Cass Sculpture Foundation is the largest sculpture foundation in England, established in 1992, by Wilfred and Jeannette Cass. A Beautiful Disorder is the latest in a series of outstanding exhibitions that took place in this wonderful location. The title of the exhibition is actually a quote from a letter written by the Jesuit missionary and artist Jean-Denis Attiret in 1743 that had a huge influence on English garden culture. Attiret used this term ("A beautiful disorder") in order to describe the ability of the Chinese gardens to provoke opposing sensations in the viewers' eyes through a series of theatrical framing devices. So, the participating artist actually starts from the position of historical relationship between English and Chinese landscape aesthetics, and through their art, explore the Chinese past, present and future relations with the world. In addition, the exhibition is not only about Chinese past and present, nor about "beautiful disorders"; it's also about the contemporary Chinese society, politics and culture.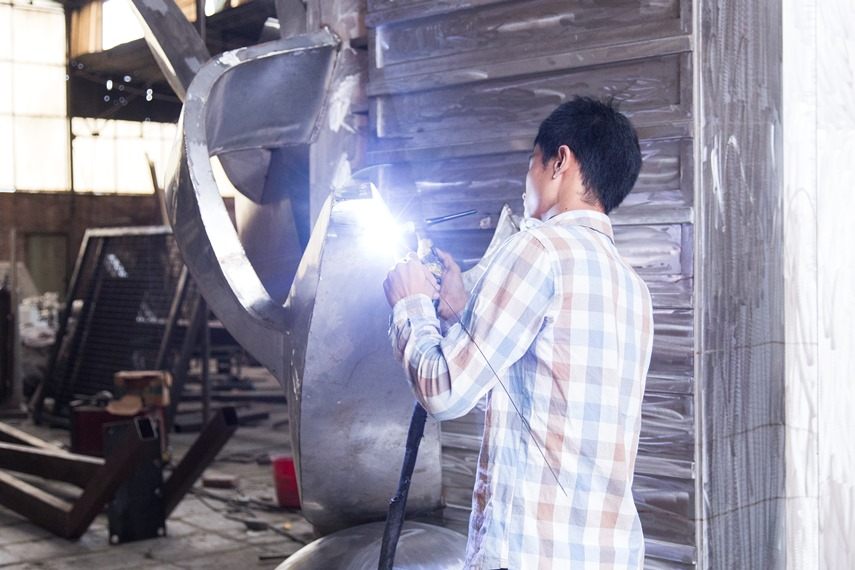 Participating Artists
Sixteen extraordinary artists are participating in this exhibition. They are: Bi Rongrong, Cheng Ran, Cui Jie, Jennifer Ma Wen, Li Jinghu, Lu Pingyuan, Xu Zhen (Produced by Made in Company), Rania Ho, Song Ta, Tu Wei-Cheng, Wang Sishun, Wang Wei, Wang Yuyang, Zhang Ruyi, Zheng Bo and Zhao Yao. These artists are coming from the Greater China area, which includes (apart from China) Hong Kong, Macao and Taiwan. All of the participating artists are coming with different backgrounds. For example, Bi Rongrong's work most often takes the form of paintings, murals or installations, while Cheng Ran employs various media including video, installation and performance in his practice. Jennifer Wen Ma's works comprise various media, such as installation, video, drawing, performance, public art and fashion design, while Tu Wei Cheng's practice attempts to reflect on the hybridized cultural forms of the current age of globalization by creating a deconstructed time-space to provide an even more ambiguous reality and a re-imagined history.
Celebration of Contemporary Chinese Sculpture at Cass Sculpture Foundation
A Beautiful Disorder is an exhibition that should not be missed. As Cass Sculpture Foundation's Executive Director, Clare Hindle, says: To date, Cass Sculpture Foundation has commissioned over 400 works – 'A Beautiful Disorder' is a landmark moment for the Foundation as it is the first time we are commissioning works for a major exhibition by international artists. The exhibition will showcase contemporary Chinese sculpture by some of the leading Chinese artists. The exhibition will be on view from July 2 until November 2016 at Cass Sculpture Foundation. It's located within the ancient Goodwood estate, just one and a half hour away from London, and one hour from Brighton.
Featured Images: Cheng Ran - Crossroads, 2016. Photo: Justin Jin © 2016 Cass Sculpture Foundation, Cheng Ran, Fabrication of Crossroads maquette, 2016; Bi Rong Rong - Breath, 2016. Photo: Justin Jin © 2016 Cass Sculpture Foundation, Bi Rong Rong, Fabrication of Breath, 2016. All Images courtesy of Cass Sculpture Foundation.