Last weekend, the Fabien Castanier Gallery has set its "Summer Group Show" for this year. The group show highlights the best work of top artists represented by the gallery. List of artists is more or less similar to that of the IN SITU inaugural exhibition of the gallery's new space in Culver City in May this year. There are works on view by Speedy Graphito, RERO, Liu Bolin, JonOne, and Diana Thorneycroft. It's time to make a brief review of the style and technique of each Castanier's artist. They all have different sensibilities but they share key characteristics such as boldness and curiosity. Undoubtedly, these qualities are what make them top artists.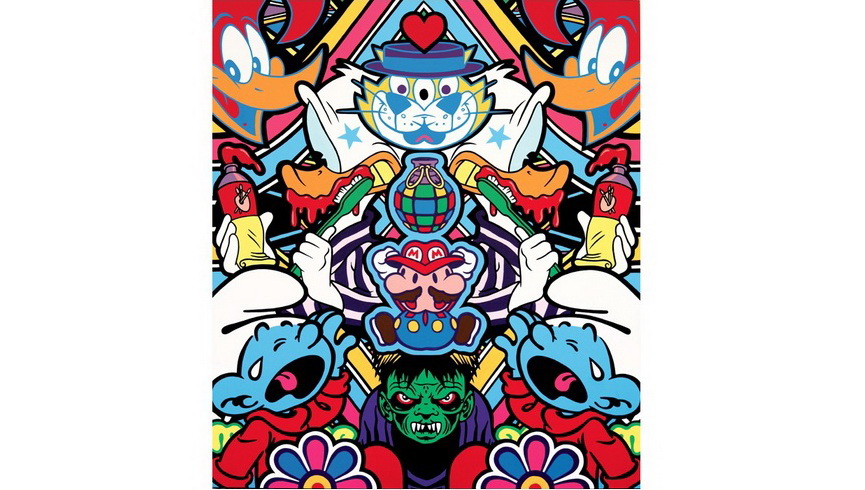 Speedy Graphito
One of the pioneers of the French Street art movement, Olivier Rizzo, aka SPEEDY GRAPHITO, started to build his presence in the U.S. with his first U.S. solo exhibition at the Fabien Castanier Gallery in Miami in fall 2011. In February this year he had his solo exhibition at the gallery, which additionally ensured him a place among top artists in the Summer Group Show. Speedy Graphito is known and revered for his exploration of commercialism and references to pop cultural images and icons. The collective memory of iconic imagery is what he is attracted to. Speedy Graphito is particularly inspired by the iconography of animated characters from movies, television, and video games. Through his work Speedy Graphito questions the norms and principles of our Western cultural identity.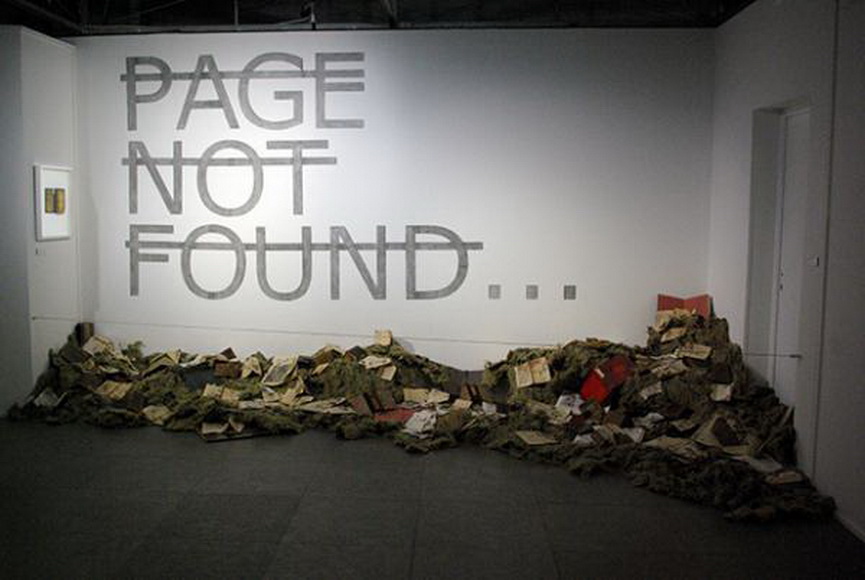 RERO
Though introduced to the street through graffiti, working for a time under the name Aurer, RERO eventually felt limited by a spray can and began exploring imagery through the use of typography. He is most noted for words and phrases with a stark black line crossing them out. Rero's site-specific works enter the gallery space as installations that maintain his sense of destruction. He centers his artistic philosophy on the acronym WYSIWYG: What you see is what you get. Through this idea, he developed his own concept of "negation of the image," presenting minimalist statements that combat our modern overdose on images.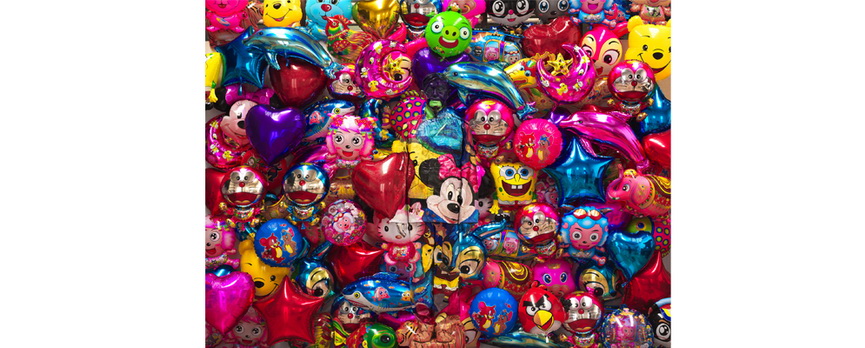 Liu Bolin
Liu belongs to the generation that came of age in the early 1990s, when China emerged from the rubble of the Cultural Revolution and was beginning to enjoy rapid economic growth and relative political stability. Also known as "The Invisible Man", Liu Bolin became famous for painting his entire body to match the scenery behind, so that is almost impossible to notice him. Beginning his performance art in 2005, Bolin's most popular works are from his "Hiding in the City" series.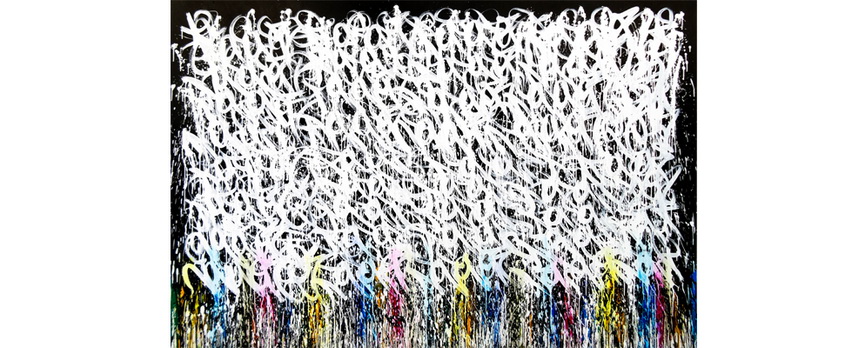 JonOne
JonOne's powerful works are characterized by expressive abstract style, his distinctive calligraphy and palette. With a tremendous sense of movement and color, his compositions combine freestyle, hand-painted aesthetics with a sense of repetition akin to textile patterns. JonOne describes himself as an Abstract Expressionist and his work has often been compared to that of Jackson Pollock and French artist Jean Dubuffet.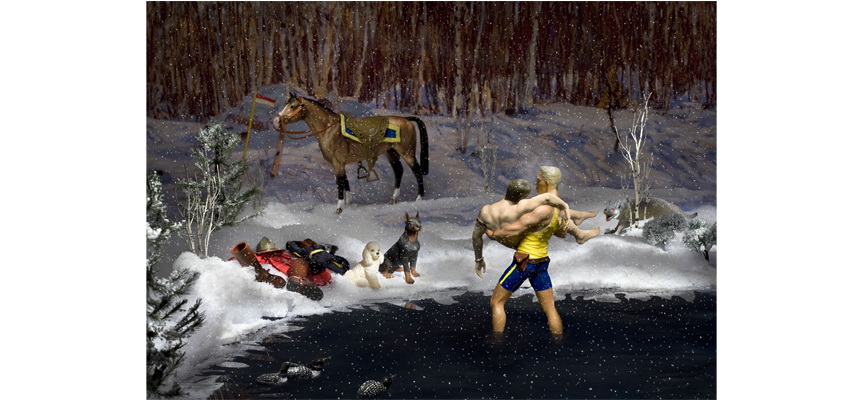 Diana Thorneycroft
Diana Thorneycroft is a Winnipeg artist who has exhibited various bodies of work across Canada, the United States and Europe, as well as in Moscow, Tokyo and Sydney. Through her compositions of everyday life and historical events filled with dolls and toy figurines that are placed against the majestic landscapes, Thorneycroft uncovers stories about Canadian life—past and present, historical and mythical.
Apparently, the Fabien Castanier Gallery is heating things up again. Its "Summer Group Show" will run until September 1. Be sure not to miss it!