The extraordinary collection of over 400 works by 125 artists and other practitioners around the world in an organization by Castello di Rivoli and GAM in Turin showcases just how much artists love, investigate, use, and need color. The exhibition L'emozione dei COLORI nell'arte presented in the Manica Lunga of the Castello di Rivoli Museo d'Arte Contemporanea and the GAM - Galleria Civica d'Arte Moderna e Contemporanea showcases the works by some of the most influential artists of the modern and contemporary art, including Paul Klee, Claude Monet, Wassily Kandinsky, Andy Warhol, Anish Kapoor, and many more. Joined by the neuroscientific study lab, which will interact with visitors during the show, the exhibition investigates the use of color in art through artistic movements and research that stand apart from canonical histories on color and abstraction.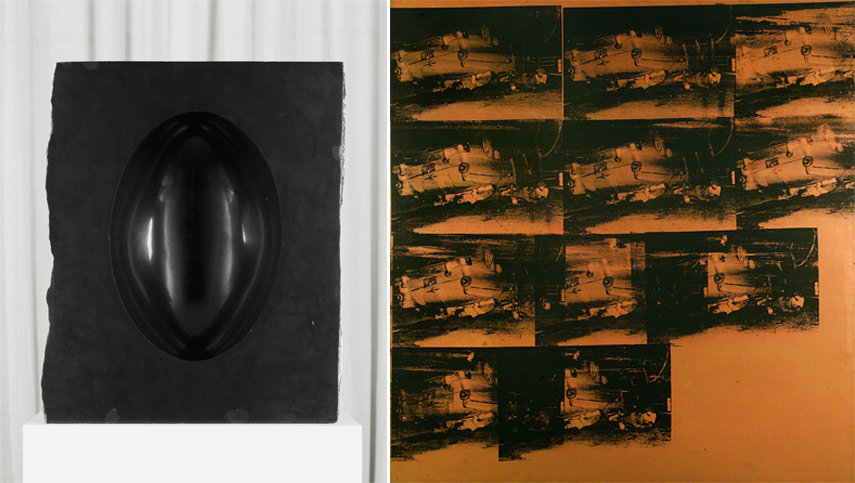 The Importance of Color
The group exhibition L'emozione dei COLORI nell'arte analyzes the different color theories that defined the stormy socio-political context of the 20th-century. Displayed works, gathered from some of the most prestigious museum collections, such as the Reina Sofia in Madrid, MNAM Centre Georges Pompidou in Paris, Paul Klee Zentrum in Bern, Munchmuseet in Oslo, Stedelijk Museum in Amsterdam, Tate Britain in London, and the Dia Foundation in New York, as well as from the collections of both the GAM-Torino and the Castello di Rivoli, and numerous private collections, considers light, its vibrations, and the world of emotions, while challenging the standardization of the use of color in the modern age. Touching upon the synthetic color and the color of the digital and internet worlds, the take on color and how the RGB colors considerably reduce our ability to distinguish colors is investigated as well.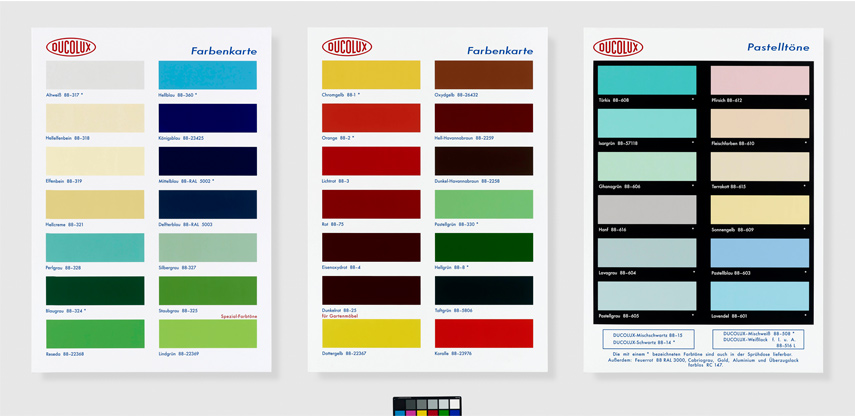 The Featured Artists
The group show which reflects on color and on the investigation of modern art as well, taking as the starting point the followers of Hindu Tantric art (17th-century) and the Theosophists (19th-century) who used forms-colors as sources of meditating and immaterial transmission of thought, features the works of: Carla Accardi, Bas Jan Ader, Etel Adnan, Hilma af Klint, Josef Albers, Giovanni Anselmo, Karel Appel, Arman, Ed Atkins, John Baldessari, Giacomo Balla, Robert Barry, Lothar Baumgarten, Claude Bellegarde, Annie Besant (with Charles W. Leadbeater / painted by Lady MacFarlane & Mr Prince & John Varley), Jakayu Biljabu, Irma Blank, Norman Bluhm, Mel Bochner, Alighiero Boetti, Kerstin Brätsch, Alberto Burri, André Cadere, Corrado Cagli, Alexander Calder, Carlo Carrà, Felice Casorati, Enrico Castellani, Aslı Çavuşoğlu, Michel Eugène Chevreul, Mikalojus Konstantinas Čiurlionis, Tony Cragg, Carlos Cruz-Diez, Giuliano Dal Molin, Sonia Delaunay, Nicola De Maria, Fortunato Depero, Nicolas de Staël, Piero Dorazio, Olafur Eliasson, Bracha Ettinger, Lara Favaretto, Oskar Wilhelm Fischinger, Dan Flavin, Lucio Fontana, Katharina Fritsch, Vittorio Gallese, Giuseppe Pinot- Gallizio, Theaster Gates, Rupprecht Geiger, Leo Gestel, Piero Gilardi, Liam Gillick, Johann Wolfgang von Goethe, Gotthard Graubner, Giorgio Griffa, Gruppo MID, Paul Guiragossian, David Hammons, Camille Henrot, Auguste Herbin, Arturo Herrera, Damien Hirst, Channa Horwitz, Johannes Itten, Alexej von Jawlensky, Asger Jorn, Donald Judd, Wassily Kandinsky, Anish Kapoor, Ellsworth Kelly, Paul Klee, Yves Klein, František Kupka, Wolfgang Laib, Jim Lambie, Basim Magdy, Alberto Magnelli, Estuardo Maldonado, Antonio Mancini, Édouard Manet, Henri Matisse, Gustav Metzger, Piet Mondrian, Maria Morganti, Edvard Munch, Gabriele Münter, Bruce Nauman, Sir Isaac Newton, Mario Nigro, Otobong Nkanga, Kenneth Noland, Hélio Oiticica, Giulio Paolini, Tancredi Parmeggiani, Pino Pascali, Eugénie Paultre, Giuseppe Pellizza da Volpedo, Heather Phillipson, Francis Picabia, Michelangelo Pistoletto, Sigmar Polke, Lea Porsager, Alejandro Puente, Walid Raad & The Atlas Group, Edi Rama, Gerhard Richter, Hans Richter, Gerwald Rockenschaub, Mark Rothko, Thomas Ruff, Friedlieb Ferdinand Runge, Luigi Russolo, Anri Sala, Mario Schifano, Shōzō Shimamoto, Ettore Spalletti, Simon Starling, Haim Steinbach, Hito Steyerl, Mika Tajima, Atsuko Tanaka, Cheyney Thompson, Warlimpirrnga Tjapaltjarri, Luis Tomasello, Giulio Turcato, Joseph Mallord William Turner, James Turrell, Viktor Vasarely, Alfredo Volpi, Franz Erhard Walther, Andy Warhol, Liu Wei, Lawrence Weiner, Marianne Werefkin, Ye Xianyan, Fahrelnissa Zeid, Gilberto Zorio.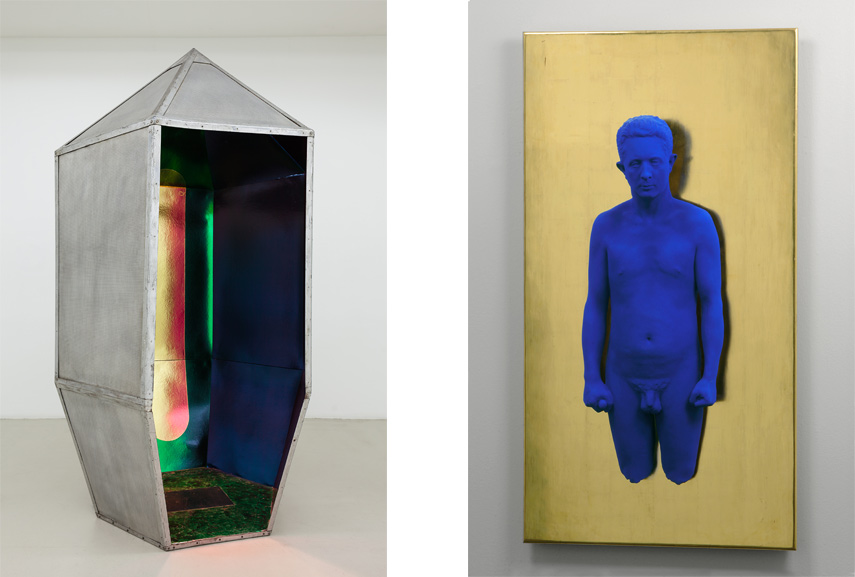 The Emotions of Color at Castello di Rivoli and GAM Turin
The elaborate group exhibition L'emozione dei COLORI nell'arte presented in the Manica Lunga of the Castello di Rivoli Museo d'Arte Contemporanea and the GAM - Galleria Civica d'Arte Moderna e Contemporanea exposes the importance of color, its emotional and scientific aspects. During the exhibition, the scientific lab will interact with the visitors Following the investigations of the neuroscientist Vittorio Gallese who along with Giacomo Rizzolati discovered mirror neurons and how they response to colors in various artworks both in real paintings and reproduced images on screens. Covering the history, inventions, experiences and use of color in modern and contemporary Western art and non-Western cultures, the use of various shades is exposed, including philosophical, biological, anthropological, and neuroscientific perspectives. Opening on March 14th, 2017 the fascinating group show will last through July 23rd, 2017.
All images courtesy of Castello di Rivoli and GAM, Turin. Featured image in slider: Tony Cragg - Riot (Rivolta), 1987. Found plastic objects, 235 x 1568 x 7 cm. Private collection, Photo Enzo Ricci, Torino; Alighiero Boetti - Mappa, 1973. Tapestry applied on canvas, 90 x 130 cm, Courtesy Collection La Gaia, Busca; Asli Çavuşoğlu - The Story of Red, 2015. Armenian and Turkish red on worn-out papers and worn-out handmade notebooks, Photo Sahir Uğur Eren; Paul Klee - Blumenanalage im Park von V., 1936. Pastel on cotton on cardboard, 30.3 x 46.6 cm, Zentrum Paul Klee, Bern; Edouard Manet - Le citron, 1880. Oil on canvas, 14 x 22 cm, Musée d'Orsay, Parigi, Bequest of comte Isaac de Camondo, 1911; Wolfgang Laib - Milkstone (Pietra di latte), 1983. White marble and milk, 5.5 x 34 x 42 cm, Courtesy Galleria Lia Rumma, Milano/Napoli; Olafur Eliasson - Room for one colour, 1997. Monofrequency lights, dimensions variable, detail