Traditionally produced in a book form, catalogues raisonnés used to consist of two mandatory segments: a biography and the catalogue itself, but recent times introduced another necessary segment that features personal views of the author. Although conventionally linked to the idea of representing the entirety of works made by just one artist, catalogues raisonnés can actually be restricted to one type of artwork by one artist or widened to all the works by a group of artists - there are no strict rules in that department.
Catalogues raisonnés were always a popular means of securing one's intellectual property and, ultimately, legacy, but there was always a huge problem that lurked over them. If a certain catalogue is being created by a living artist, which is often the case nowadays, it's logical that the client's entire body of work will continue to grow over time - this constant state of flux presents a big issue to printed catalogues raisonnés who, due to that reason, can never claim full completeness. Similar situations have been known to happen with late artists as well.
However, contemporary technological commodities have provided a solution to this issue by offering an alternative to the printed format of the catalogue - a digital catalogue raisonné. Completely resolving the problem of the conclusive nature printed editions are plagued with, digital catalog raisonnés are able to both stay up to date and correct data without any issue. In order to see how much can this more flexible format of catalogues hope to achieve in the future, we've organized an interview with David Grosz, the President of Artifex Press, a publisher of digital catalogues raisonnés.
Aside from being a lot more cost and time effective, the digital format of catalogues raisonnés has two key advantages over its printed counterpart: the ability to correct and to update the already published catalogues. Grosz agrees with this statement as well:
It is commonly said that catalogues raisonnés are out of date the moment they are published because the information they contain often changes. This is true and the ability to make these updates is certainly a great advantage.



Digital catalogs are able to prevent a variety of issues, as they are not definitive - in a sense, they do not forbid changing or adding data upon completion. Furthermore, there is no need to have more than one of them out there, which can't be said about the printed version that would require an updated edition whenever new entries would become available. The fact digital catalogs are able to have multimedia and unlimited images also goes a long way.
There is also one more crucial advantage digital format has, according to David Grosz: "What we've discovered over the many years of working on this project [Artifex Press] is that an even greater advantage of digital is the flexibility it gives you in terms of the publishing process and schedule. Making catalogues raisonnés is hard. They are slow and expensive to produce, and understanding the audience for these publications is critical to their success. The personal investment of the people producing the catalogues is extremely high; the financial investment on the part of the publisher is not necessarily so high. That makes deciding when to publish a book challenging, since you only have one chance to get it right. Publishing digitally alleviates these tensions."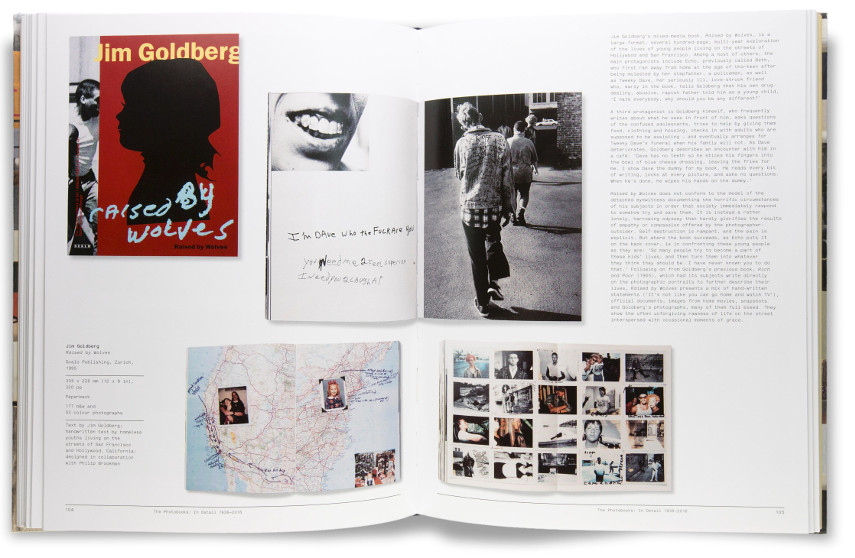 The Process of Putting Together a Digital Catalogue of Artworks
"Catalogues raisonnés are lengthy projects. They often require years of research to get to the point where you can even begin to think about the publication," David notes. This, unfortunately for the people making them, remains true regardless of the catalogue's format.
However you choose to publish it, countless hours need to be spent researching and assembling data, but digital edition does change the game plan a bit. Primarily, it cuts out the printing process entirely. It also requires a bit of a different team as its members need to be proficient with computers.
Other than that, the rest is pretty much the same as when it comes to assembling a printed version of a catalogue raisonné - a lot of time, effort, patience, thoroughness, accurateness and constant communication with the artist (if possible) are all required.
As far as Artifex Press and its process effectiveness is concerned, David states:
I think the primary innovation of Artifex Press is that we've united the processes of researching a catalogue raisonné and publishing a catalogue raisonné. Our software allows users to do both activities. Previously, a catalogue raisonné was thought to contain a research phase and a publication phase, and there would be different specialists for each. We've tried to marry these two activities into a single software platform and a single production process.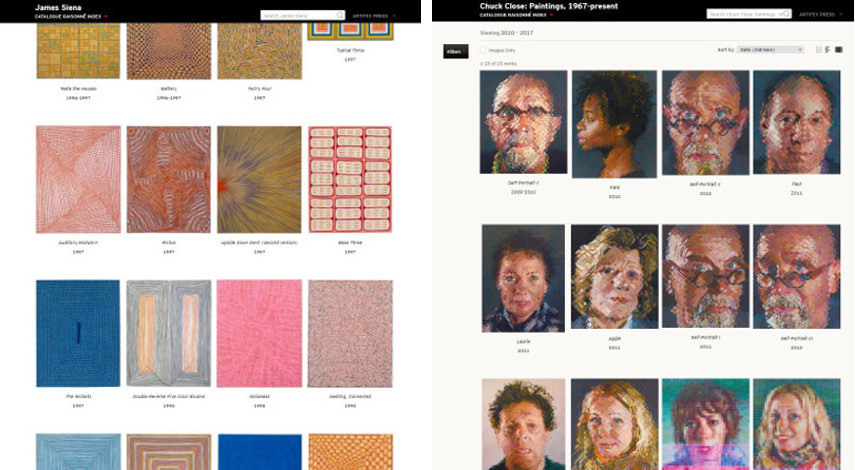 What Can a Digital Catalogue Raisonné Offer to a Contemporary Artist
When asked about what should be the primary motivation for a contemporary artist to consider ordering a catalogue raisonné, Grosz explained:
The primary consideration is to protect the artist's legacy. A catalogue raisonné is the most detailed history possible of an artist's creative life. It is as close as you can come to re-creating the entirety of the artist's creative life.



Apart from taking care of an artist's legacy, a catalogue of this kind is also a way of securing his or her intellectual property. A digital catalogue raisonné is a fantastic way of seeking new audiences too as these records are made with keeping in mind the attractiveness that has a goal of promoting the artist's brand.
Furthermore, they are available to everyone using the Internet, so marketing is a lot easier and straightforward than the case is with books - you can easily target a vast majority of people on the globe via digital media. David Grosz expanded this subject by adding that "a catalogue raisonné is an archive, a definitive statement on artist's intent, and a warehouse for their intellectual property. It is the foundational information upon which future historical, critical, and curatorial work can be done."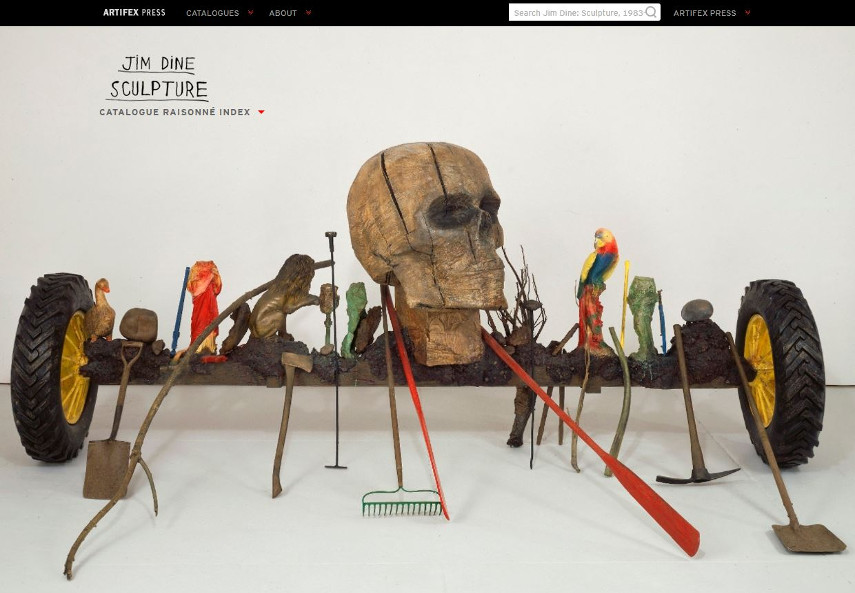 Interesting Projects Artifex Press Worked On
"Each of our catalogues raisonnés is unique and responds to the personality of the artist-subject, as well as the author/editor," David explains. As a leading provider of digital catalogues raisonnés, Artifex Press had its fair share of interesting and challenging projects over the years. We asked Grosz if there are any previous or upcoming catalogs he'd like to highlight for any reason.
"Our Chuck Close CR was our first publication, and it represents a maximalist use of our software platform, with extensive photographic documentation and editorial notes. By contrast, our Agnes Martin CR is a minimalist use of the software, but it is a thorough and brilliant piece of research that will no doubt be the definitive history of the artist's career.
Our forthcoming Sol LeWitt Wall Drawings CR, which will be released in a few months, will be a groundbreaking catalogue of a conceptual artist, and hopefully will set a standard for the cataloguing of conceptual art in general. We are also about to release a catalogue raisonné of Lucas Samaras: Boxes. It will contain original videos showcasing certain boxes in their various states of being opened and closed. It is a visually compelling catalogue about a fascinating and eccentric body of work."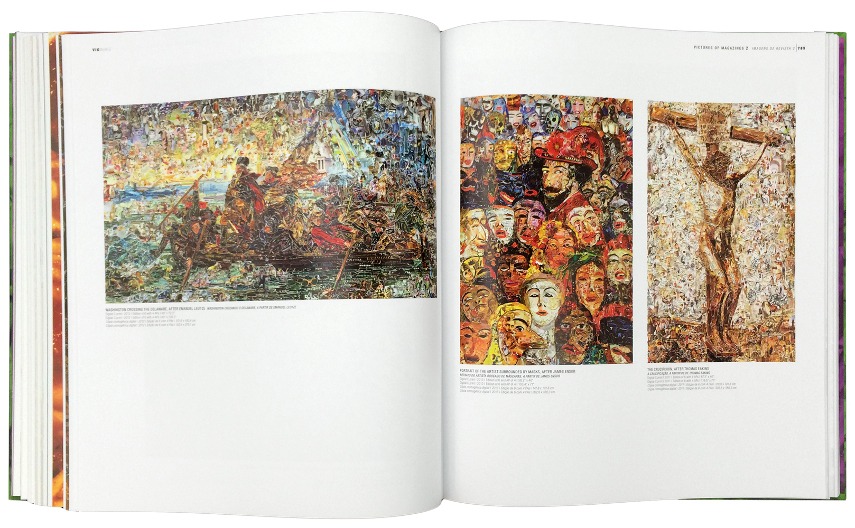 The Future of Digital Catalogues Raisonnés
As things stand, there is no reason not to be optimistic about what future may have in store for the digital catalogues raisonné. With the way everything is turning digital nowadays and how people are relying more and more on their screens, there's a solid chance online catalogues raisonnés become the predominant format of its kind.
This, however, does not mean that the printed format will meet with its ultimate demise, something Grosz also agrees with.
I expect that soon most catalogues raisonnés will be digital, though many may be accompanied by an attractive monograph in book form.



It's quite possible that digital and printed versions of catalogues raisonnés will start to be considered as a single project, both putting their different characteristics to good use. However, it's fair to assume that the digital kind will soon be taking the reins in terms of being the more dominant format.
We also asked David Grosz if there's anything else he expects to happen to the state and status of digital catalogues raisonnés in near future: "I also expect that it will become more and more common to start catalogues raisonnés for younger artists, as we have done for Tim Hawkinson, James Siena, and others. Typically, CRs have only been done for deceased artists, or those in late career. Now it is possible to begin earlier in a career, and I suspect that many more artists will start to do so."
This would be, in our opinion, a great potential occurrence for the contemporary art scene as it will surely benefit from a more organized and better exposed sphere of younger artists trying to make a name for themselves.
Featured images: A Catalogue Raisonné, via lardanchet.fr; Reinhoud D'Haese's Catalogue Raisonné Sculptures 1993-2000, via lepuitsauxlivres.com; Sol LeWitt's Digital Catalogue Raisonné at Artifex; Richard Diebenkorn's Catalogue Collection, via twing.com; Henry Moore Catalogue, via henry-moore.org; Francis Bacon Catalogue, via thomasheneage.com. All images used for illustrative purposes only.