American photographer Catherine Opie came to prominence with her distinct photographic representations of otherness. By engaging mostly classical portraiture, she is subversively exploring the corporeality which is constantly breaking the conventions of gender and sexual identity. The effect of power and respect is achieved with exaggerating of masculine or feminine features, cropping, blurring and the distance of the shot.
New York-based gallery Lehmann Maupin decided to host an exhibition of new works by Catherine Opie titled The Modernist. On display there will also be Opie's first film and will offer a specific narrative on a fictional artist character exploring iconic modernist venues across Los Angeles.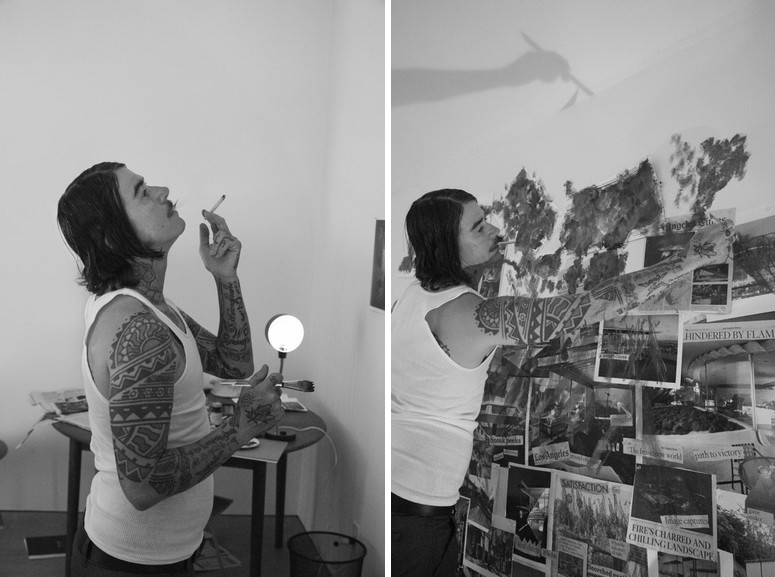 The Story of The Modernist
In 1988, LA became Catherine Opie's permanent home and the perfect backdrop for her formal and conceptual explorations; the artist was fascinated by its architecture as well as by its residents such as John Baldessari and Elizabeth Taylor. Therefore, it can be said that The Modernist is a continuation of an exploration of the city, now with a specific focus on the portrait of a fictional character - or "The Modernist" - who is an embodiment of the other in a distorted image of contemporary American society<.
San Francisco-based artist and Opie's friend, Pig Pen, a.k.a. Stosh Fila, acts as the protagonist who fails to maintain a positive mantra proposed by the society. Thus, the Modernist torches modernist structures in an almost phantom manner while searching for utopia. The proof of his desire is found in collages made of the news clippings covering the fires.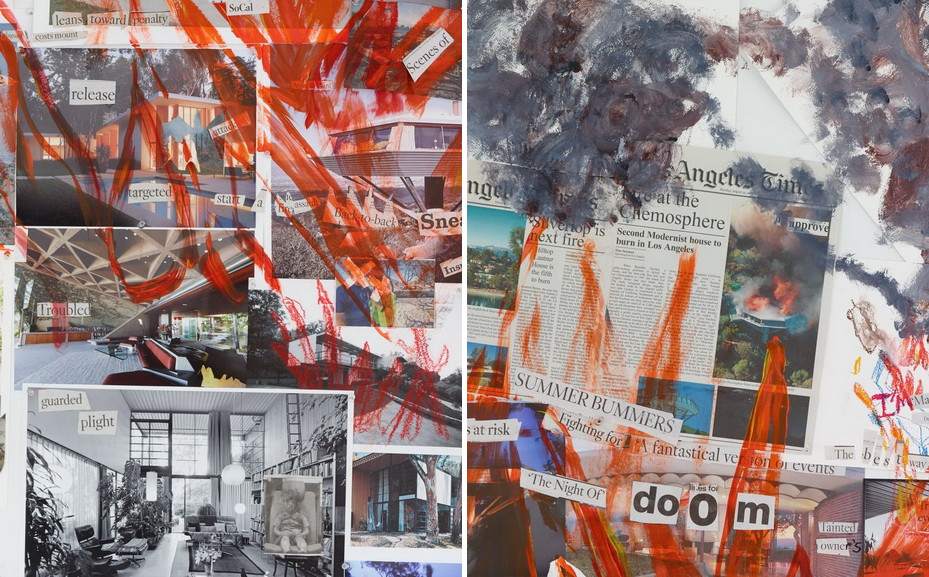 The Point of Departure
The Modernist film is an actual twenty-one-minute-long photo-novel made of eight hundred fifty-two black-and-white photographs. Aesthetically, it is most reminiscent of Chris Marker's revolutionary La Jetée from 1962, since it evokes dystopian visions through still photographs.
Opie's film adopts Marker's approach in order to question contemporary issues such as global disturbance, environmental collapse, and political breakdown. The character of "the Modernist" is an absolute admirer of the modernist designs he wishes to destroy; the mid-century period in American history is marked as optimistic although the society was rigid, so the social status of the artist was determined by race, gender, and class.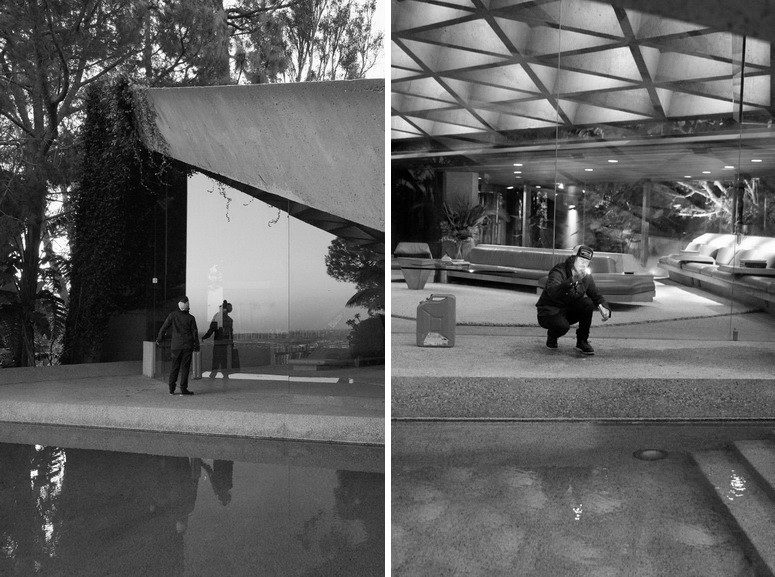 Catherine Opie at Lehmann Maupin
We can conclude that this character summarizes Catherine Opie's tendency to engage the medium of photography in order to analyze the specificities of individual and group identity. Furthermore, it seems that she also brought to life this character so she could explore her own intimate longings and fears.
The exhibition The Modernist will be on display at Lehmann Maupin in New York until 12 January 2019.
Featured images: Catherine Opie - The Modernist. Installation view. Photo: Matthew Herrmann. All images courtesy of the artist and Lehmann Maupin New York.