Studio portraits, landscapes, seascapes, scenes of the American society, inside a home or on the streets, in malls, on freeways or within political rallies. These are only some of the aspects of life explored in the photography of Catherine Opie, one of the leading visual artists of her generation. When it comes to imagery drawing inspiration from Old Master European portraiture and historical landscape photographs, these are covered in her ongoing series aptly named Portraiture and Landscapes which will have its debut in the United Kingdom with Thomas Dane Gallery in London. Here, the visitors are invited to witness Opie's technical mastery and dedication to photography as a medium which requires time to be studied and enjoyed.
The Portraits
In the series of portraits on view in London, we notice a palpable influence of Old Master paintings, which Catherine Opie had the opportunity to see as a young girl visiting museums throughout the Mid-West with her father. Strong sense of chiaroscuro, formal compositions and poses, deep blacks and rich colors, with subjects finding themselves in front of a black drop cloth and under theatrical light. Their expressions are evocative, intimate, as if puzzling, calling the viewer for a closer inspection. In the age of instant picture-making and overall image saturation, it is interesting to see the way these photographs ask to be looked at slowly, with attention and thought, at the same time seducing our eye. Among the many friends Catherine Opie photographed in her studio, we can find a few familiar faces, such as David Hockney, Isaac Julien, GIllian Wearing, or Thelma Golden.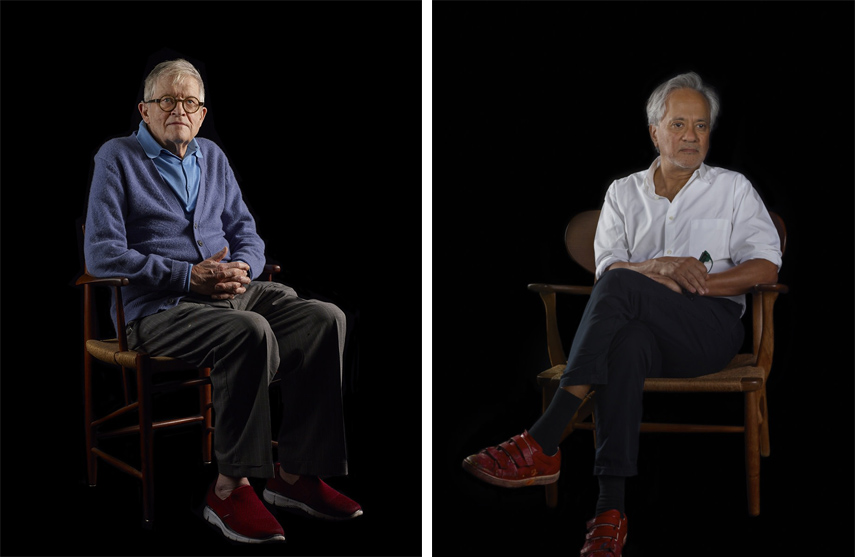 The Landscape
Aside from the portraits, Catherine Opie will also present a new abstract landscape, titled Untitled #15. The residents of Dover will be able to recognize the iconic white cliffs of the area, seen through the artist's eyes as abstract form, blurred and narrowed down to simple visual elements. The image plays with our cognitive processing and the ideas of authenticity in artistic representation, in a lyrical and painterly manner alike. The location, once the symbol of safety and home during the Wars, now takes on a new meaning as Brexit is underway, joining Opie's constant conversation with history through art. Although we could be familiar the exact location of the image, the artist tells us that it is not very important. ""Nature is a dream state at this point… I'm asking people to go back to the sublime and to a place of beauty."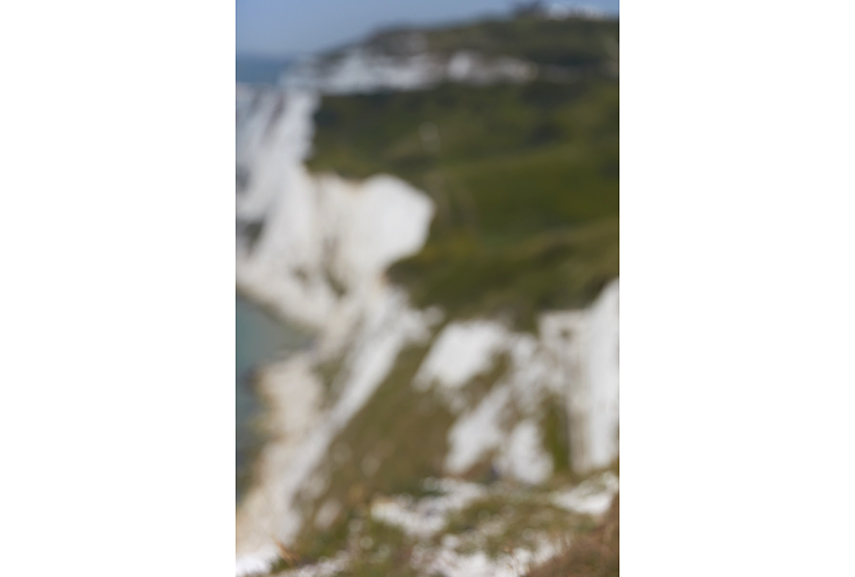 Catherine Opie Photography at Thomas Dane Gallery
Through the new set of portraits, and the sublime and engaging discourse with the environment, Catherine Opie proposes ever-new prospects and visions of vernacular photography. Her portraiture continues to re-imagine and reinvigorate the genre, while the landscape reduces the familiar and introduces new ways of looking at the world around us. Catherine Opie: Portraits and Landscapes opened at Thomas Dane Gallery in London, England, on October 3rd, and will stay on view through November 18th, 2017.
Featured images: Catherine Opie: Portraits and Landscapes, Installation Views, Thomas Dane Gallery, London. All images courtesy Thomas Dane Gallery.