New body of work by one of the prominent contemporary painters Cecily Brown, will be on display at Contemporary Fine Arts gallery in Berlin. The Sleep Around and the Lost and Found exhibition will be her fourth solo show at the gallery and will feature a series of nine oil on canvas paintings. Her work is often considered an expansion of the tradition of abstract expressionism since the artist combines figuration and abstraction in order to create her unique recognizable artworks. Cecily Brown keeps her endless loop of surprise and pleasure alive by constantly dazzling her audience and offering something new.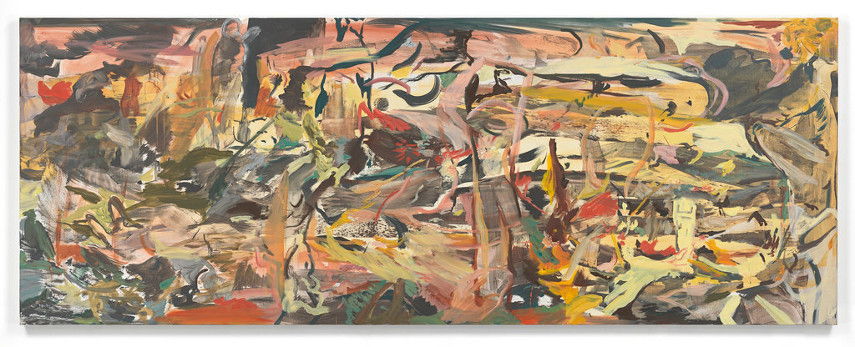 Sensuality of the Flesh at The Sleep Around and the Lost and Found
As many of Cecily Brown's previous works, The Sleep Around and the Lost and Found paintings reside somewhere between abstraction and figuration. She creates lively, atmospheric portrayals of fragmented bodies painted among striking waves of color and strokes. The New York-based painter depicts the sensuality of the flesh by taking advantage of the paint's ability to replicate physical sensation. Her frequently nude subjects are skillfully hidden in chromatically rich background of the paintings. The Sleep Around and the Lost and Found dramatic artworks convey the sensation of never-ending motion. Although Cecily Brown's technique and color palette are mesmerizing, it's the vigorous compositions of her paintings that will capture viewer's attention the most.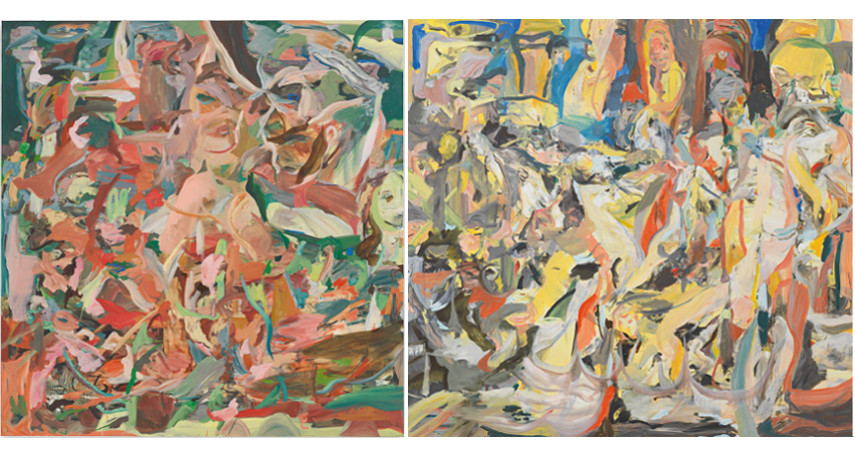 Interlaced Compositions by Cecily Brow
Cecily Brown constructs her paintings into planes of interlaced foreground and background. Her brushwork is bold and sensual as the artist uses layers of paint to remove her subjects from their original context and place them in a new realm of aesthetic reality. Her complex interweaving compositions deny easy access to the core of her works. Cecily Brown forces the viewers to immerse deeper into her imagery and engage in a form of contemplation that has become rare nowadays. While observing her works, the visitors will notice that their glance is moving back and forth between the entirety of the painting and its numerous details.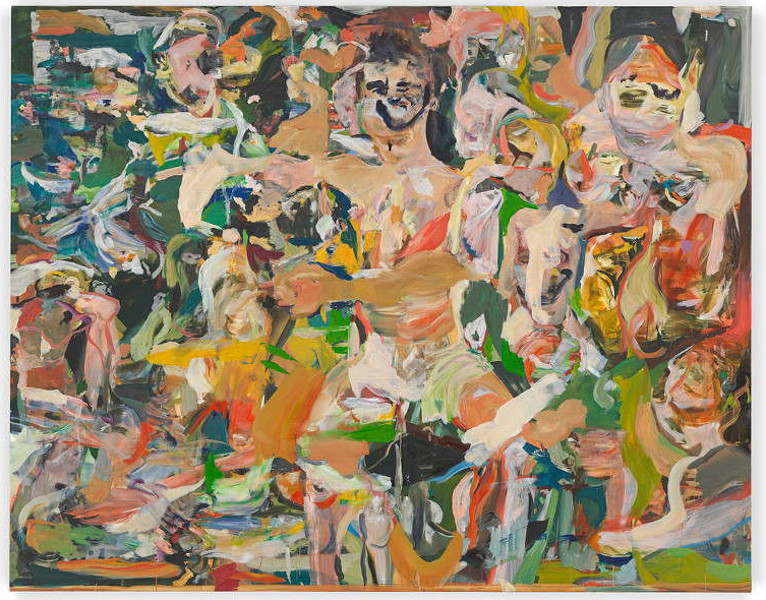 Meet Cecily Brown at CFA Gallery in Berlin
Cecily Brown's artworks are impossible to ignore as they capture and hold viewers' attention instantly. Her works reveal themselves as pieces of the puzzle and the more you look at them, the more you will uncover. The Sleep Around and the Lost and Found solo show by Cecily Brown will be on view from August 28th until September 26th, 2015 at Contemporary Fine Arts gallery in Berlin. The reception with the artist will be held during Berlin Art Week, on September 18th, from 6 pm until 8 pm in the gallery space.
Get insight into the latest paintings and drawings by Cecily Brown by signing up for My Widewalls for FREE!
All images courtesy of Contemporary Fine Arts Berlin