New York City Gallery based in Soho, the Arcadia Contemporary is thrilled to announce their first group show that features female contemporary artists only. The exhibition name is quite becoming, Celebrating Women Artists. The Arcadia Contemporary already holds reputation of featuring figurative works by upcoming contemporary masters and this show is no exception. For this exhibition they have chosen six renowned female artists each with a distinctive talent. Featured artists are Jess Riva Cooper, Nancy Depew, Alessandra Peters, Deon Duncan, Romina Ressia, and Dianne Gall. They come from four continents, North America, Europe, South America and Australia and they work in different media. However, what ties them together despite the diversities is that they all engage in exploration and representation of female body in time.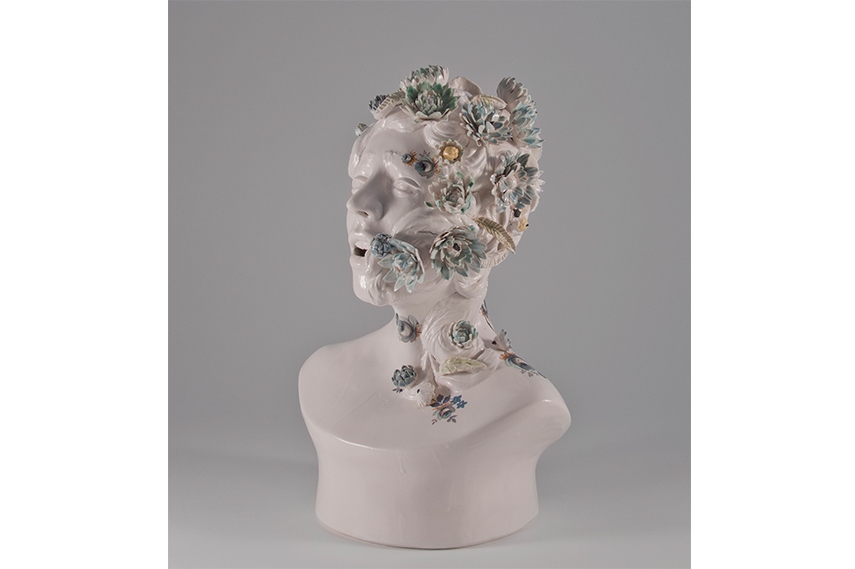 Jess Riva Cooper and Nancy Depew at the Arcadia Contemporary
Jess Riva Cooper (b. 1981), representative of North America is Toronto-based artist that creates ceramic object of exceptional beauty. Her series of works Viral presents an ongoing exploration of death and regeneration. Nature is a force that takes over and defenceless humans have to give in in front of its' power. Same happens with her sculptures with their heads partially covered in flowers and growing leaves instead of hair. Their faces distorted in pain, or perhaps pleasure are used as representation of life and not to be compared to alternative states, those where life and death cross. One of the three artists representing the US at the Arcadia Contemporary is Nancy Depew (b. 1965). Nancy Depew creates masterful hypo realistic large formats paintings depicting forests, flowers and often nudes. Her impressive paintings are somehow deprived of air but not suffocating. Elements of wood, nudes and flowers in an odd relation bring about the dream like mysterious atmosphere. Her works are rich in detail and quite meticulously crafted.
Alessandra Peters and Deon Duncan in Celebrating Women Artists
Another exhibitor in Celebrating Women Artists is Alessandra Peters (b. 1990), an emerging artist currently living in Brooklyn New York. She holds a degree in Fine Arts in Communications Design and Illustration. Her characters are female, their faces much like icons, with elements of gilded decoration placed in layers. Alessandra Peter's works as well as Nancy Depew's possess something dreamy and ethereal. Deon Duncan (b. 1963) also US representative in Celebrating Women Artists works in contemporary sculpture. Although she received a degree in painting and creative theory Deon Duncan took up sculpture in 2007 after years of helping the deprived and endangered and for a while she was even in the Peace Corps! Duncan discovered her inclination towards figurative sculpture and through this rather traditional technique she explores the questions of ideal, identity and beauty. In Celebrating Women Artists at Arcadia Contemporary Deon Duncan presents her bronze swimmers.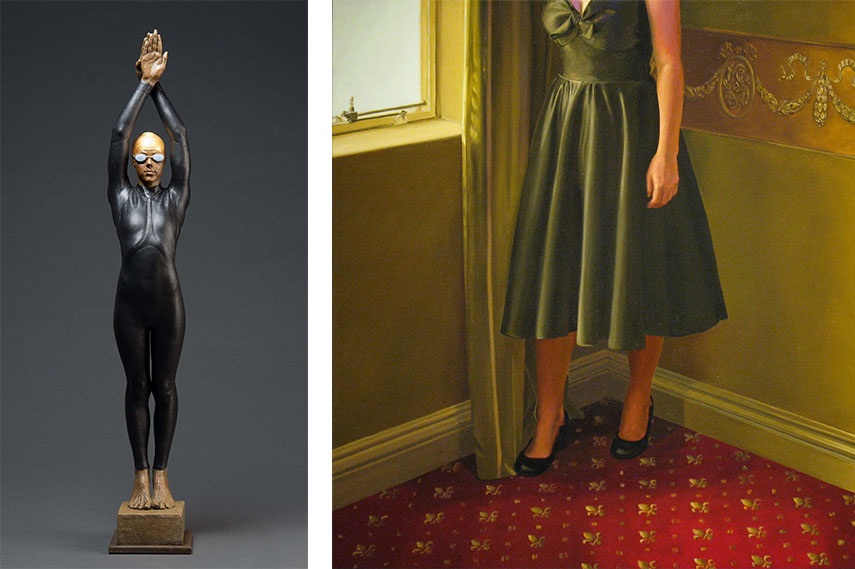 Romina Ressia and Dianne Gall at the Arcadia Contemporary
South American representative in Celebrating Women Artists, Argentinian avant-garde fashion and contemporary photographer Romina Ressia (b. 1981) is certainly making her way into the fine art photography. In her photographs Romina Ressia mixes Renaissance and Elizabethan style with modern introducing elements and objects from both past and the present. Through these mixture she examines how some matters are always current and how are they handled nowadays. Romina Ressia revisits classic styles in attempt to give them new and modern take. You can read here about John Currin, contemporary painter who also uses Renaissance heritage. Last but not the least comes Dianne Gall (b. 1964), Australian painter who paints femme fatales of the 1940's cinema. However, Dianne Gall changes their black and white appearance for vivid colors more becoming of the 1960's. In her cinematic paintings Diane Gall explores themes of femininity, domestic life and the past. Her characters are placed in time of modernity with visions of perfect housewife and a perfect household. Read more about presence of cinematic influence in paintings of Seth Armstrong.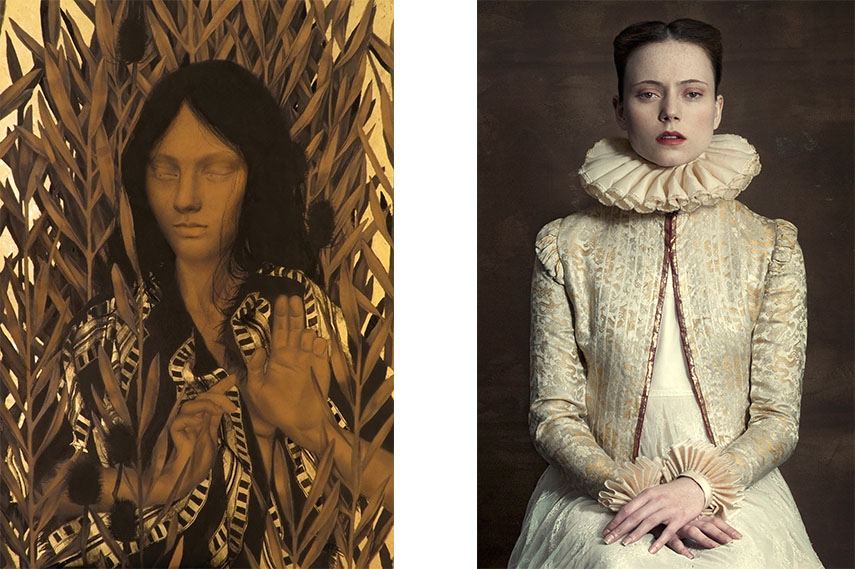 Celebrating Women Artists at Arcadia Contemporary
Exhibition Celebrating Women Artists that opens at Arcadia Contemporary soon will surely be an exciting one. Featuring works of five female artists all working in diverse media but each one exploring the theme of female body. Whether it is sculpture, photography or painting each artist finds her own way in making it superb. From Jess Riva Coopers floral portraits and Deon Duncan's bronze sculptures to the Nancy Depew's hyper realism and Romina Ressia's captivating photographs the first exhibition in the Arcadia Contemporary dedicated to female artist will surely be a success. Opening reception of Celebrating Women Artists will take place on April 23rd at the Arcadia Contemporary in the Soho. Viewers will have the opportunity to see this exceptional exhibition until May 20th, 2015.
Sign up for My Widewalls and discover more exciting art!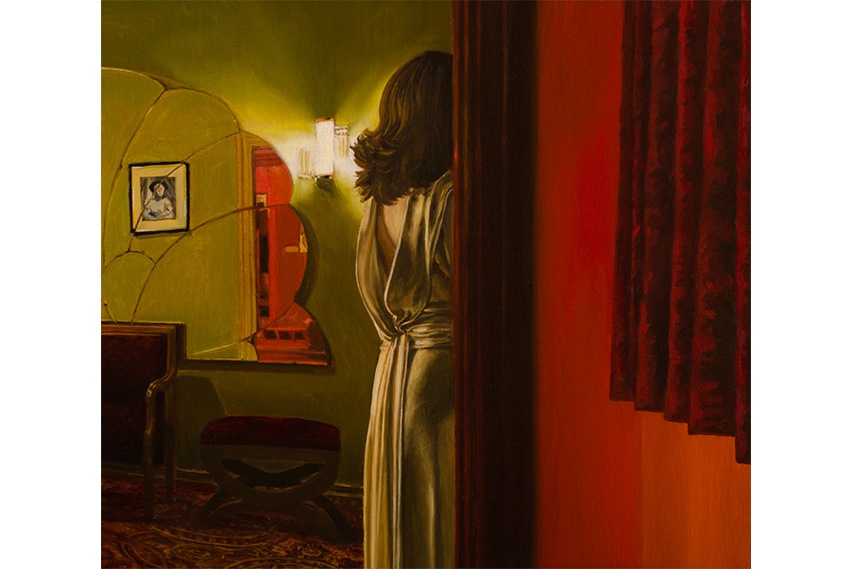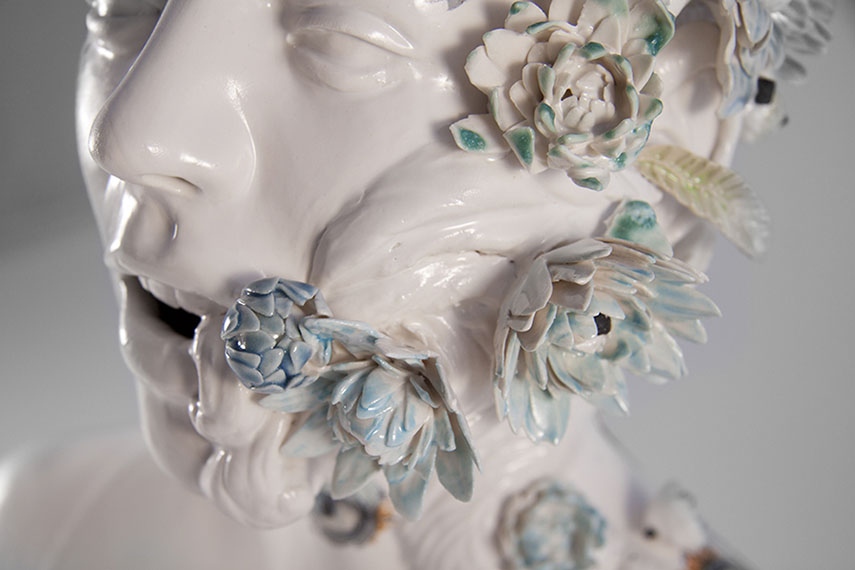 Images in Slider: Romina Ressia - Fish and Nancy Depew - Merge
Featured Images are Courtesy of Arcadia Contemporary.