"Say my name!" Sorry, I couldn't resist and I guess that fellow fans will understand my excitement. Breaking Bad is going to be remembered as one of the most exciting television occurrences of the decade, and even longer. "…goddam right!"
When I was kid, there was a TV show which hypnotized me with extraordinary ways of telling a story. It was the cult sci-fi X Files, visual stories which conveyed ideas of conspiracy, aliens and the supernatural. One of the things I had found most interesting rests in the particular narrative of the show – this was achieved by extraordinary writing, and there is a man to "blame" for all of this. Vince Gilligan was in charge of this with X Files during the end of the 20th century. During the beginning of 21st century he had created his masterpiece of postmodern character study – Breaking Bad.
Now, all of us devoted fans have a chance to celebrate Breaking Bad characters through the art of an inspiring master who goes by the name of Ralph Steadman.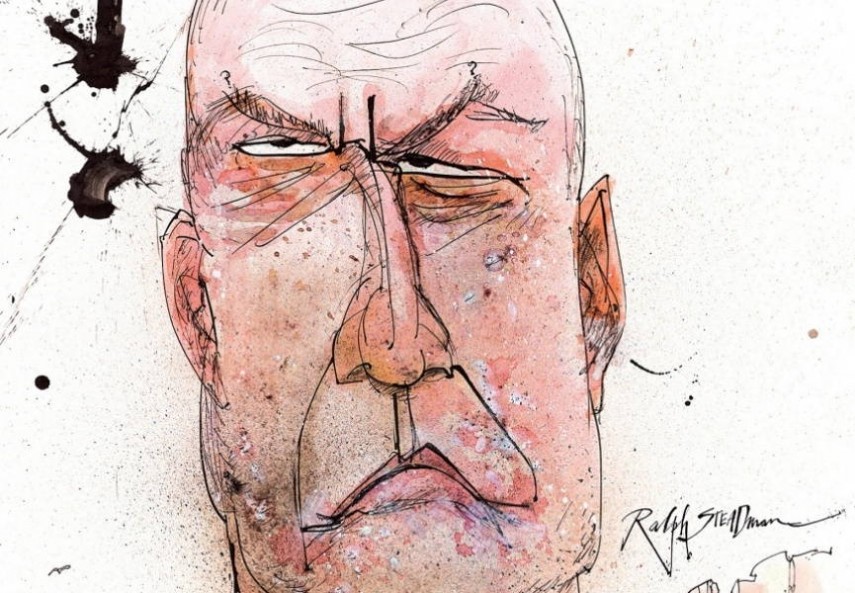 The Art of Ralph Steadman
There isn't enough room to even begin to describe an exciting career path of an intriguing artist such as Ralph Steadman. His name appears next to imagery which can be found in the field of popular culture and beyond. There is, however, a way to learn more about and understand the excellence of the medium of drawing. Through the film by Charlie Paul, titled For No Good Reason, narrated by Johnny Depp, we have a chance to see how the practice of Ralph Steadman explodes before our eyes. Be sure to check out the trailer below. But, what has Ralph Steadman have to do with Breaking Bad characters and their portraits?
Ralph Steadman Recreates Breaking Bad Characters
Ralph Steadman has created special drawings for each season of Breaking Bad, depicting iconic television characters. The art conveys the artist's view of the existential situations from the narrative of one of the most interesting television series of all time. Last weekend, hosted by London's 71a Gallery, an exhibition of Steadman's work celebrated the release of Breaking Bad Limited edition Blu-ray Steelbooks (check them out here). In addition, the show featured a selection of original artwork inspired by Breaking Bad, created by rising talent from United Kingdom (pieces personally chosen by Ralph Steadman).
Exciting news from the world of art – even easier with My Widewalls! Create a profile FREE of charge!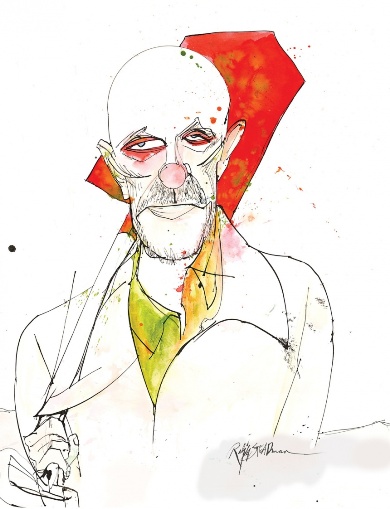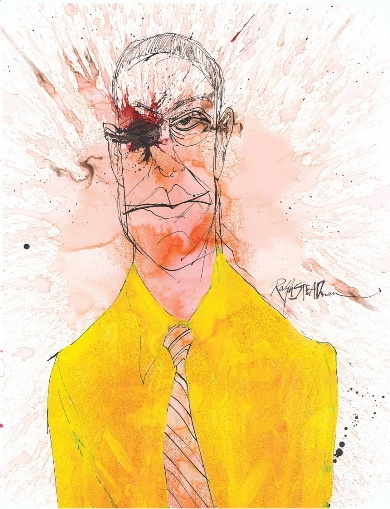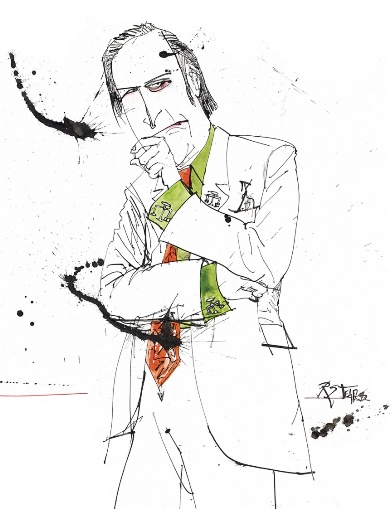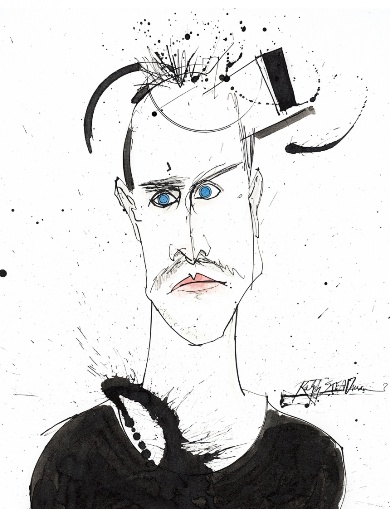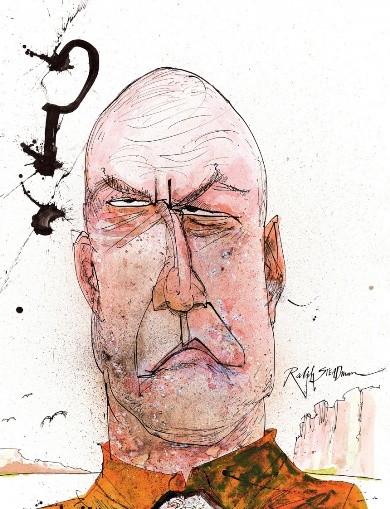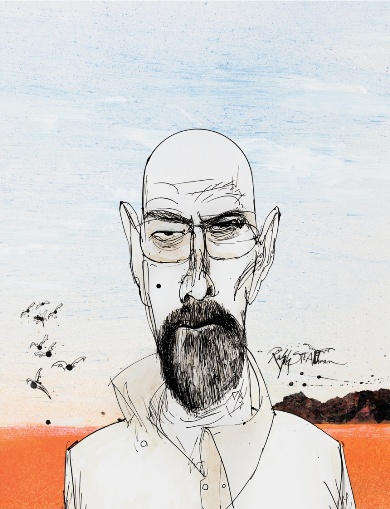 Images retrieved from artist's Facebook page.