A new body of work by minimalist artist Ira Svobodová will be on display at Carl E. Smith gallery in Los Angeles. The upcoming show by one of Czech most promising young painters consists of a series of acrylic paintings on linen canvases. For Papercut exhibition Ira Svobodová have drew inspiration from the music of Antonin Dvorak and incorporated his lyricism and changing rhythms into her work. The artist combines two of her strongest passions, sculpture and painting and creates artworks that can be seen as two-dimensional or three-dimensional objects depending on the viewer's perspective.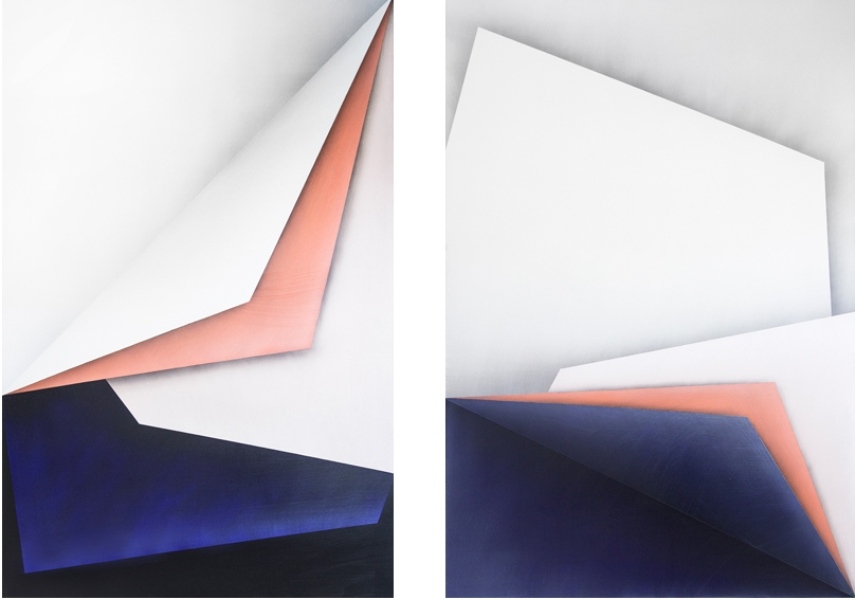 Pure minimalism by Ira Svobodová
Ira Svobodová's style is inspired by the avant-garde architecture, constructivism and geometrical shapes. Prague-based artist is known for creating modernist compositions with white base and linear colorful figures beautifully executed by applying acrylic gels to unmixed colors. This special technique gives her work exceptional glow and the artist confesses that light symbolized by white background has always been one of her main inspirations. Notion of purity and cleanness in her paintings are often interrupted by razor-sharp lines representing space, ideas or in Papercut artworks layers of paper stacked one over the other.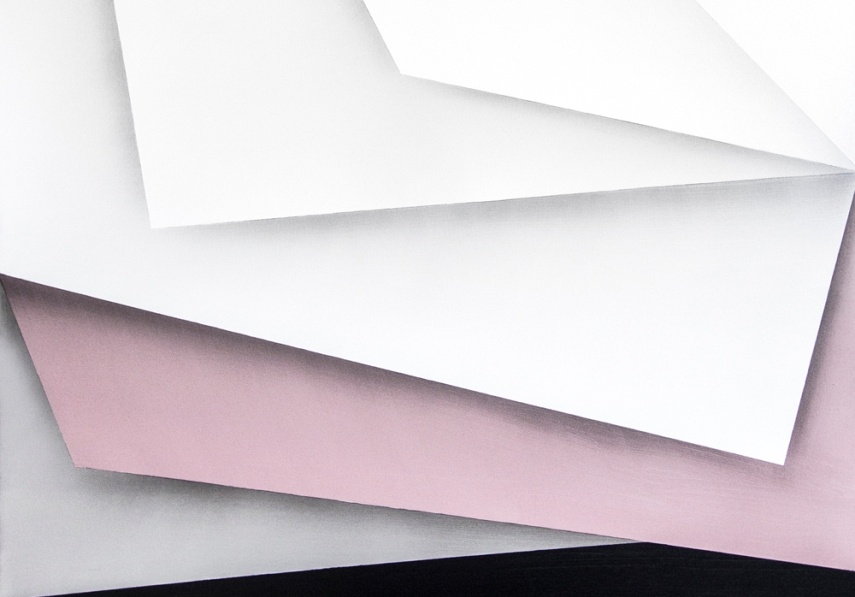 Papercut exhibition at CES gallery
Paper has always been an important medium in contemporary art. In Parpercut exhibition artworks accentuates many appliances of paper in an artistic process. The subject of her paintings can be writing paper looking for important messages with delicate thoughts waiting to be inserted into it. It can be an art material folded in numerous objects and shapes similar to origami or waiting to be cut into incredible papercut designs. Paper layers in Ira Svobodová's artworks represent complexity of human emotions, experiences and perceptions. The choice of colors indicates kindness and softness but numerous edges of folded paper cut through the clear background creating a dramatic moment in every piece. Skillfully painted, paper layers appear almost touchable but ultimately remain out of viewer's reach while the artist plays with depth and conception of what can and what can not be done.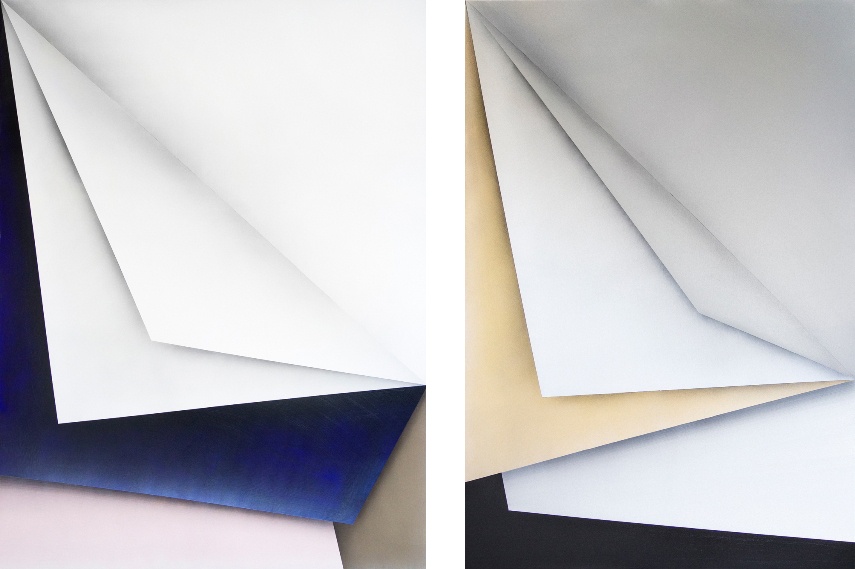 Ira Svobodová at CES gallery
The Papercut exhibition is opening on Saturday May 30th at CES gallery in Los Angeles. This will be the second solo exhibition at CES gallery for the Czech artist after the very successful White Space show presented in 2013. There is a noticeable change from previous works as the artist makes a shift from concrete structures to more ephemeral forms. The Papercut series rests between abstract and recognizable while minimalist clean compositions leave plenty of room for viewers to add their own interpretation to paintings. The show will run till June 27th.
Cutting trough the routine of everyday life can be as easy as cutting paper if you sign up for My Widewalls.
All images courtesy of CES gallery