Between 13 May and 26 November 2017, new installations and performances focused on sound, space and rhythm by Cevdet Erek will be presented at the Turkish Pavilion at the fifty-seventh Venice Biennale. His project is organized by The Istanbul Foundation for Culture and Art (İKSV) and it cannot avoid socio-political implications.
in the midst of a series of events displaying great intensity and as the most recent jolt thrusts the previous one further into the past and the fabricator of tales conjures up the next part in the series, we travel into the distant past via history and remains and by way of a narrative ruled by war and death, as we imagine — from a distance, and on the basis of likenesses and simulations — the pavilion with neighbours from afar as though we were moving inside it without covering our ears after being reset with a new jolt we open the latest recorded version of this file (silence) 16 Jan 2017
Cevdet Erek studied Architecture at Mimar Sinan University. He has been a member of the music band Nekropsi. He received his graduate degree in Sound Engineering & Design from Istanbul Technical University – MIAM (Center for Advanced Studies in Music). He was an artist in residence at Rijksakademie in Amsterdam in 2005-2006. He currently lives in Istanbul and continues to work at Istanbul Technical University. Widewalls interviewed him, anticipating the official presentation of his Pavilion in Venice.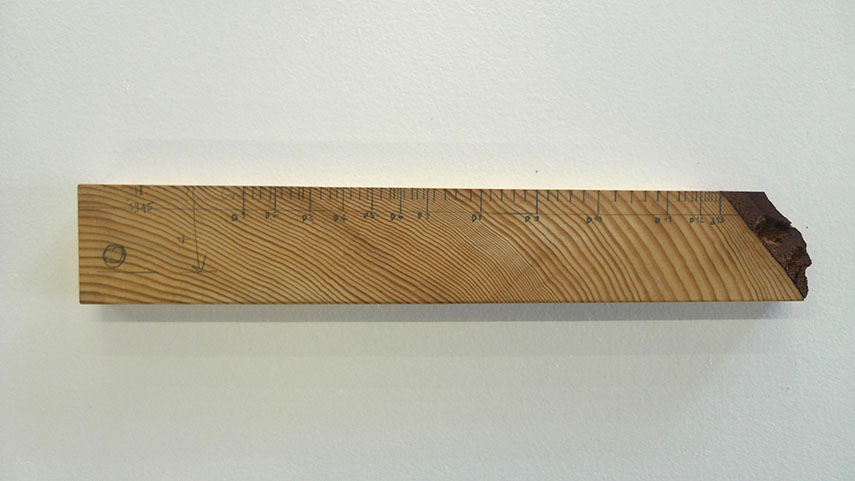 Cevdet Erek - The Beginnings
Widewalls: Which were your guides, your masters, when you were young?
Cevdet Erek: I wouldn't try counting works and makers who left some trace on my thinking when I was young. There's no list of masters anyway, as I was exposed to a flow of countless impressions from worlds of art, music architecture, comics, film and things surrounding life in Istanbul in the '90s and when travelling ("Les 400 Coups").
Widewalls: Often, you analyze the mechanism of sound as a structure, the thresholds and doorways, the switches and levers. Is that what inspires you the most?
CE: No, it is not what inspires me the most, but working on sound structures became one of my continuous practices that has been going on for a long time and I still can see new doors and paths opening through it.
Widewalls: When did these different elements first come together: performance, sculpture of sound and text?
CE: I think they all came together when I was a boy, making music with the band, performing it and working on album covers, posters and band logos.
Widewalls: Do you want to make the object primary? To give it dominance over language? Are you often looking for a hidden logic of perception?
CE: Not really, as I am using language when it's needed. Experimentation is done for expanding understanding, not for domination of one form of expression over another.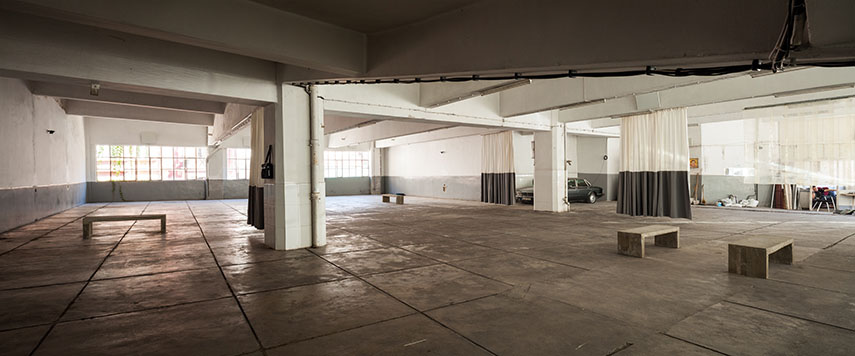 Finding Inspiration in the World Around
Widewalls: Where did you find inspiration for the Turkish political thriller Frenzy (original title: Abluka)? Soundtracks look like totems or magical clay animals, brought to life.
CE: I found inspiration in the film, in what was happening in streets of Istanbul for years and a long time interest in darker music and noise structures. The rest is experimentation and requests from the director.
Widewalls: Talking about the recent Russian Ambassador's attack, what do you think about the aesthetics of a real, political gesture? Do you think an art gallery could represent an appropriate scenario to a real discontent?
CE: I think what I am working on is real and appropriate to what happens in life, from my perspective and within my and my collaborators' abilities.
Widewalls: Or perhaps a performance is a better image than an event? Visually and textually it is so rich: a surreal swimming pool scene where everything is suspended, like in the Room of Rhythms project. It seems that you enjoy pushing into points of vulnerability. In your performance, is the character autobiographical?
CE: Perhaps; if I am the performing person, yes it is partly. If I am drumming, it may be the enactment of a war drummer or someone who communicates messages with drums in a place that I've never seen, but they are all done by my skills and limitations, with a drum that I use regularly, as myself. Or in SSS, I am trying to become the shore (of sea), but it's limited to my own memories.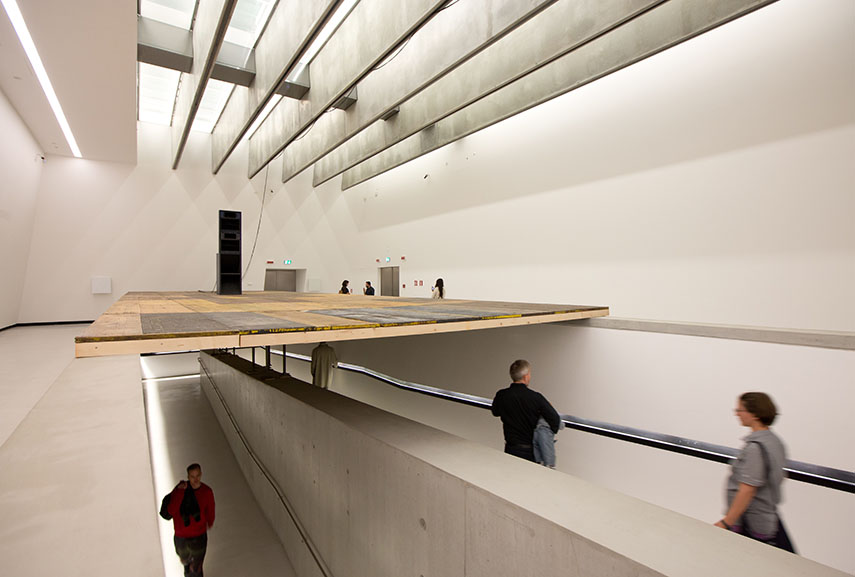 On Performing
Widewalls: How do you prepare for a performance? Is it technically more important than its physical imprinting?
CE: Performances are mostly physically demanding, so I have to prepare myself more or less like performers who challenge their bodies – some concentration and warming up. Then if I am performing in an installation of mine or in a collaboration, I mostly try to confront the installed work or to get in to something like a Q&A with it – as in Room of Rhythms performances. So I have to have some walks and viewing of the work to remember, remember, remember. The rest is being prepared for anything that might happen, and improvisation is a big part of it.
Widewalls: Are you out to prove that association and affinity are as powerful as logic?
CE: No, I am not trying to prove such a thing. I enjoy finding out or remembering associations/affinities in some realms that I am curious about or, simply, in some realms that are vital.
Widewalls: Emblematic rhythms or associative sounds, which you so often use, are moments where language gets a little closer to architecture. Are you trying to make language material to turn it into a structure?
CE: I don't want to turn it into structure but sometimes to stress its relation with other spatio-temporal structures.
Widewalls: Do you have a strong affinity with poetry? That is a discipline where language has pressure on it, where meaning is mined.
CE: I have a stronger affinity with the poetic rather than poetry I guess — with poetry, affinity with rhythmic structure and phonaesthetics for sure, with meaning mined or not.
Widewalls: Performing is about capturing the attention of the audience, making them listen. I notice you have a particular way of holding your space. Is it about creating a balance between cacophony and symphony?
CE: Yes, it is about capturing their attention but distracting it as well, or building up an attention together that demands listening. Cacophony and symphony, to be honest, are not in my usual vocabulary, but yes, I occasionally work on getting extreme ends of spectrums together, sometimes in balance.
Widewalls: Are there some moments when the audience accepts that you are on stage and therefore performing? Moments when they do not react, but just absorb?
CE: Yes, sometimes the players of a game accept a rule: One makes and serves food to others and others enjoy receiving it.
The interview was conducted by Ginevra Bria.
Featured images in slider: Cevdet Erek. Photo by Volkan Kiziltunc, 26 April 2016; Cevdet Erek - Ruler Biennial, 2011. Laser and black paint on transparent perspex, 36 x 2.5 x 0.25 cm. Photo Peter Cox, courtesy the artist and AKINCI; Cevdet Erek - Room of Rhythms, 2010-2012. Installation view at dOCUMENTA 13, Kassel. Mixed media, computer and additional architectural elements, dimensions and duration variable. Commissioned and produced by dOCUMENTA 13 with the support of SAHA and the assistance of MIAM, Istanbul Technical University. Photo Maria Ruhling, courtesy the artist.