Over its eight years of existence, Ch.ACO Fair has established itself as Chile's main international contemporary art fair, and as one of the most relevant fairs in Latin America. Establishing itself as a driving force in Chile's art market and industry, it brings together the renowned galleries from the country and abroad, attracting tens of thousands of people each year. Returning for its strong ninth edition this October, Ch.ACO 2017 will consolidate its position as one of the region's foremost cultural events. Comprised of four sections, the fair will offer a complete panorama of the latest tendencies in contemporary art. Under this year's slogan, "Flows, Converges", it will present a program filled with contents that meet international standards that includes exhibitions, cultural events, contemporary art pieces set in urban spaces, and more.
Divided into four sections, Ch.ACO will welcome over 50 national and international galleries and art spaces. In addition to the immersive exhibition program, the Fair shall offer a conversation panel, workshops, exclusive programs for collectors and a complete range of gastronomic offers. Welcoming both art professionals and enthusiasts, the fair aims to expand the interest in visual arts to the masses.
Ch.ACO 2017 Exhibitors
This year, the program of Ch. ACO will be presented in four sections: Main, Focus, Planta and Nave de Ediciones. The fair's Main space will bring together 24 contemporary art galleries from Chile, United States, Italy, Brazil, Venezuela, Peru, Argentina, Mexico, Colombia, and Puerto Rico. Be sure not to miss booths by Buenos Aires Fine Arts from Argentina, specialized in modern and contemporary Argentinian and Latin American art; Die Ecke Arte Contemporáneo from Chile, supporting Chilean artistic production and preserve the country's cultural heritage; NG Art Gallery from Panama and Cuba, supporting and promoting young artists on the rise, as well as already iconic names of the region's plastic landscape; and Poligrafía Obra Gráfica from Spain, nurturing a strong relationship with Latin America, among others.
Developed by British-Venezuelan curator and art historian Cecilia Fajardo-Hill, the section Focus presents work by different artists in regards to a common theme. This year, 18 artists represented by nine different galleries have ben invited to hold a dialogue on the issue of object/subject in contemporary art. Participating galleries are AFA from Chile, Aninat Isabel Galería from Chile, Carmen Araujo from Venezuela, Henrique Faria Fine Art from Argentina and the USA, Marilia Razuk from Brasil, Metales Pesados from Chile, Patricia Ready from Chile, Revolver from Peru and Vermelho from Brasil.
First introduced in 2016, the Planta program brings together different Latin American creation spaces that work with innovative management models. This year, the program will gather eight young Latin American creation projects selected by Chilean curator Carolina Castro Jorquera: Big Sur from Argentina, Km 0.2 from Puerto Rico, Panam from Chile, Pasto from Argentina, Piedras from Argentina, Sagrada Mercancía from Chile, Tokio Galería from Peru, TOTORAL LAB from Chile, and UV Estudios from Argentina. The founders of Coleccion Ca.Sa. - Gabriel Carvajal and Ramón Sauma - present an award to an outstanding artist.
With the objective of highlighting and legitimizing the role that publishing houses currently play in the arts scene, Nave de Ediciones program presents national and international publishers, artists' books, and publications that specialize in contemporary art. This space also has the objective of promoting networking and dialogue between the public and the leading players of the publishing scene. Directed by Chilean editor Camila Opazo, the program will bring together 14 publishing projects from Chile, Argentina, Colombia, United States, Italy, Mexico and Peru, with the objective of generating a dialogue with regard to the subject of traveling ideas.
The List of Exhibitors
Side Program
With an aim to broaden its scope of action in order to present visual arts proposals to a more massive audience in Vitacura, the fair will present the initiative Ch.ACO en la Calle (Ch.ACO on the Street) expected to reach over 500 thousand people. Throughout the entire month of October, different cultural and commercial agents will develop a wide program of lectures and conversation panels, workshops for children and adults, and ephemeral works of art situated at iconic locations within the neighborhood. Developed jointly by Vitacura's Corporacion Cultural and CH.ACO, the program will at the same time bring the community closer and generate a direct relationship between culture and the public. In this context, the fair will present the project Arte Público y Ciudad that will seek to create new cultural and territorial policies with the objective of designing, planning and developing a long-term communal plan for the creation of a public art in order to increase cultural capital and consolidate the city's image through visual arts.
Ch.ACO 2017 will also host a conversation program with important figures from the international art collecting scene, as well as the presentation of the EFG Latin American Award in partnership with ArtNexus, an international award that is presented at the region's main art fairs, seeking to promote the production of visual arts in Latin American contemporary art.
The Location
Practical Information
Ch.ACO 2017 will be on view at CV Galería, Vitacura at the triangle between Alonso de Córdova, Américo Vespucio and Avenida Kennedy in Santiago from October 11th until October 15th, 2017. The opening night reception will be held on October 12th, from 7:30 to 10 p.m. Professional Days will be held on October 11th, from 3 to 7:30 p.m. and on October 12th, from 1 to 7 p.m, when the fair will be open only under Ch.ACO invitation. The doors of the fair will be open to the public from 1 to 9 p.m. on October 13th, from 11 a.m. to 9 p.m. on October 14th, and from 11 a.m. to 8 p.m. on October 15th. The pre-sale of tickets will begin on September 20th, at www.ticketplus.cl and www.chaco.cl. For more information, visit the official website of the fair.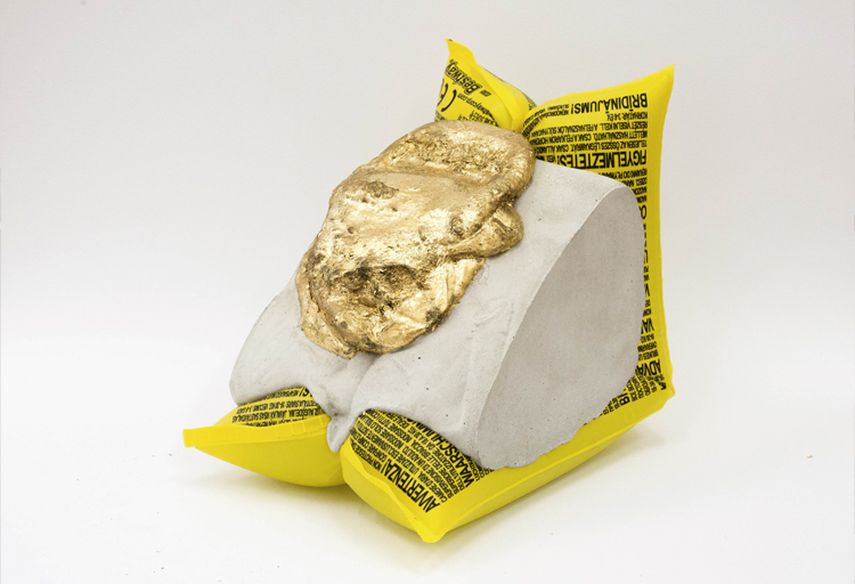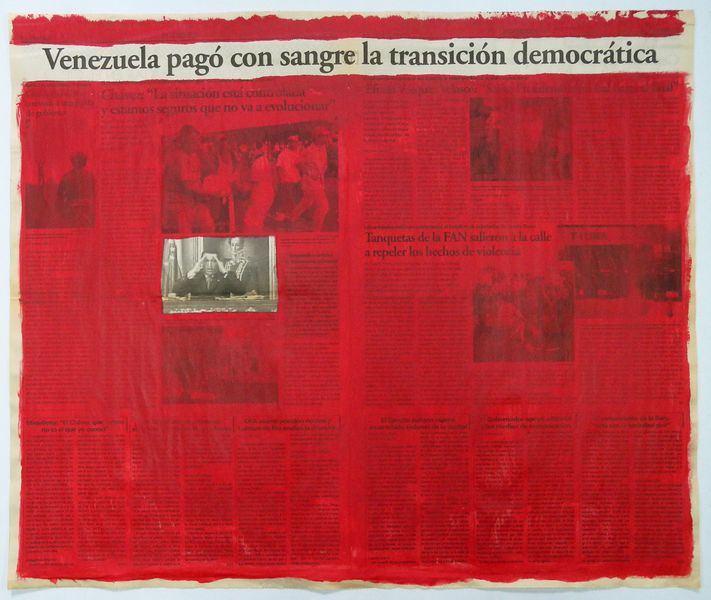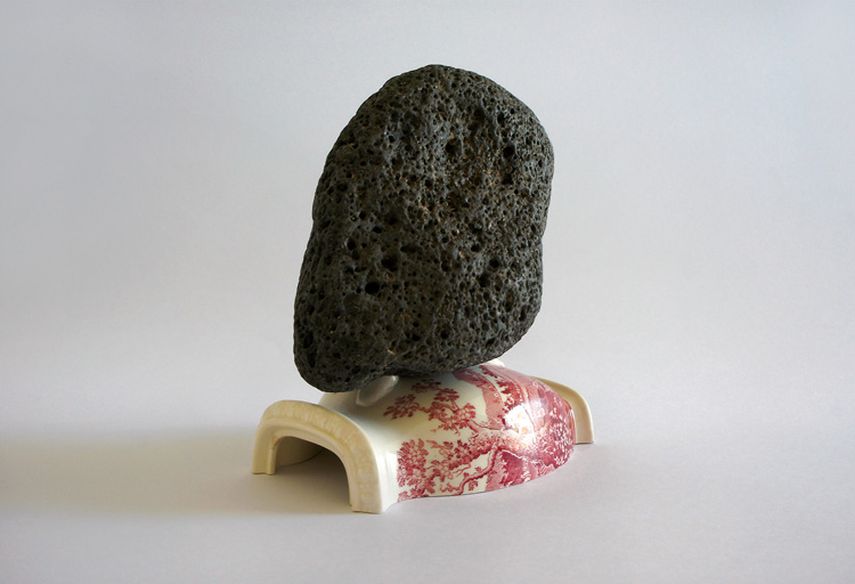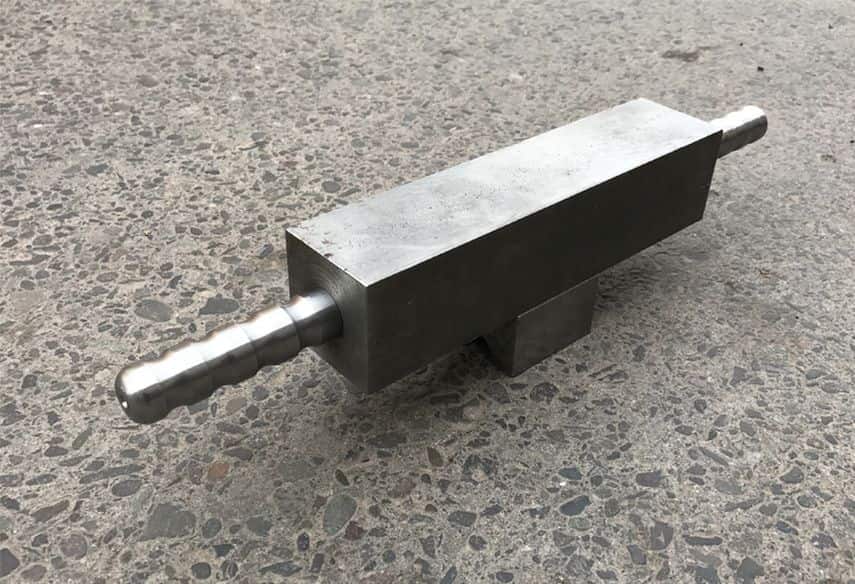 Featured image: Building of CV Galería. All images courtesy of Ch.ACO.