After five years of being located in downtown Santiago, Chile's most important contemporary art fair is now moving to a new neighborhood - one called Vitacura, home to many of the city's art galleries, luxury retail spaces and international organizations. Of course, here we're talking about Ch.ACO, which in 2017 will take place between October 11th and 15th. Since the get-go, Ch.ACO has vowed to create a significant dialogue with its territory, contributing to the visual arts industry in Chile and the continent at large. The event already promises to be the biggest one yet, as it was already revealed to us by the three appointed curators of the program this year, and now we've sat down with Fair Director Elodie Fulton, to talk about what it means to lead one of the most important events in South America, and what the collectors should expect this time round.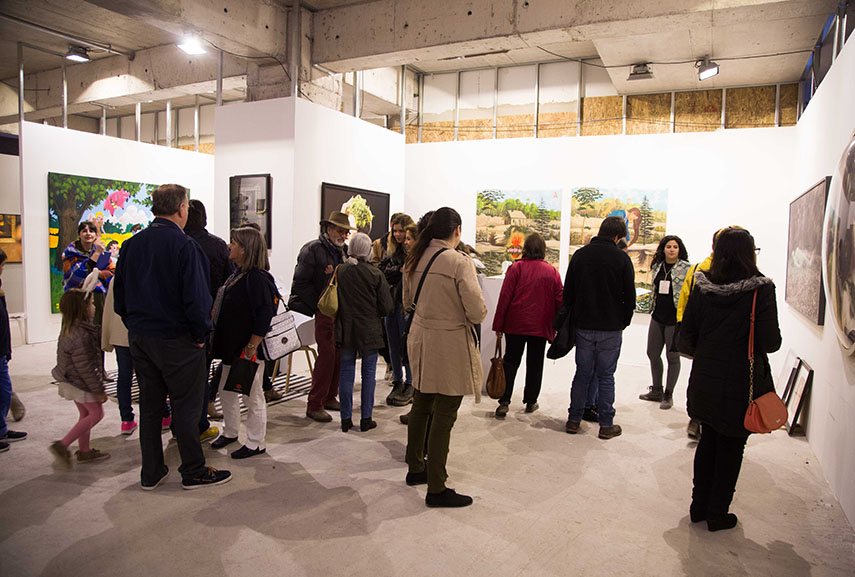 The 2017 Ch.ACO
Widewalls: Can you tell us about how Ch.ACO came to be? What prompted the decision to bring such an event to Chile?
Elodie Fulton: Ten years ago, there was a circuit of art galleries in Chile that operated independently; a very interesting generation of artists that today is recognized internationally; an excessive number of art schools compared with the national context (more than 15); collectors who hardly came out as ambassadors of Chilean art abroad; all the conditions were there to set up an event that would gather the entire scene and become a highlight for the country's visual arts. Thus Ch.ACO was born, as acronym for Chile Contemporary Art, a country project that bet, from the beginning, to the creation an art market in Chile.
Widewalls: What can the visitors expect from the 2017 edition of Ch.ACO? What has changed and improved compared to the previous edition?
EF: This year we are working alongside the municipality of Vitacura, a borough acknowledged by Chileans and passing foreigners as one the bests places to live and stay in Santiago, in a project called Mes de las Artes, which will bring together and invite different agents to generate their own contemporary art projects during October. We are working on a program that will include interventions in the showcases of design stores; conversations about the impact that public art can have over a city and its inhabitants; exhibitions; ephemeral interventions; patrimonial tours; and workshops for children, families, and senior citizens.
This celebration of art will have its international proposals on display at the ninth edition of Ch.ACO and our aim is that the initiative will have a touristic, economic, and cultural impact over the entire city. In addition to this, the fair will continue developing its international character through the galleries and the three sections we create in the past edition: Ch.ACO Focus, led by curator and art historian Cecilia Fajardo-Hill, that seeks to become a space for dialogue between artists from different countries who elaborate proposals based on a common theme, that this year will be object-subject in art; Ch.ACO Planta, section under the curatorship of Chilean historian Carolina Castro Jorquera that showcases Latin American creation and management projects focused on adaptability and collaboration, posing alternatives to commercial galleries; and Nave de Ediciones, that brings together national and international publishers and publications that specialize in contemporary art, selected by Camila Opazo, director of the art magazine TONIC.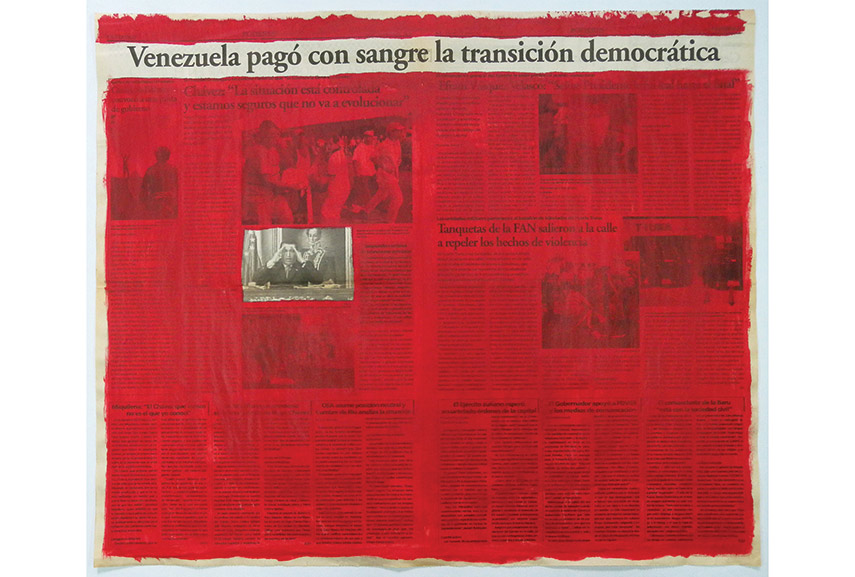 Art in Chile
Widewalls: How would you describe the state of the art market in Chile at the moment? How did Ch.ACO contribute to it over the past eight years?
EF: The artistic proposal of the fair has always been very wide, since our goal was to ensure a transversal audience. As for the value-added of exposed works, it has grown tenfold in these 8 years, and the percentage of sales has been increased constantly year after year. Which indicates that the public has gone specializing, and that the galleries show and sell representative works. In the last editions of the Fair we have observed on the one hand a new generation of buyers, young professionals and entrepreneurs who are getting closer every day to the art world and on the other hand the fact that foundations and institutions wait for this event to make a significant part of their annual acquisitions.
Widewalls: Where would you say the fair stands at the moment, compared to the other fairs out there, in South America and the rest of the world?
EF: We have always worked with the same standards of international fairs, but always seeking our own identity and specificity to create a real connection with the local context. Comparing with the Fairs of the Region surely the main difference is that we are a country project, which is not only metropolitan. We bet to be a young fair, reflecting a country in continuous growth; a new place to explore, a new artistic scene to discover, that crosses different artistic generations, from to the dictatorship to the transition to the democracy, until today.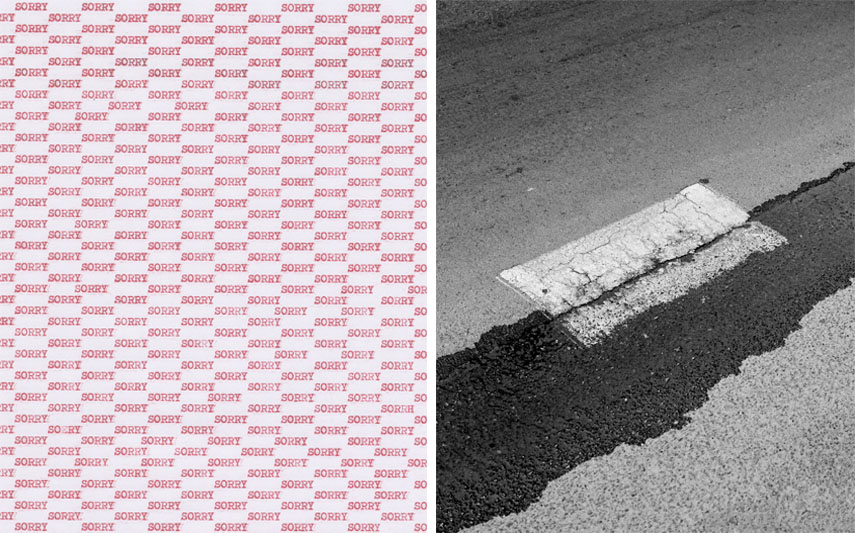 What to Collect?
Widewalls: What would you advise to the collectors coming to visit the fair, especially the young ones? How can they approach the art on view?
EF: Ch.ACO is undoubtedly a fair where a young collector can place his bets and be enchanted with pieces of young talent. For the most avid buyers of novelty I recommend the section Planta, where are shown the most alternative and cutting edge proposals coming from all Latin America. This year we will have with Artsy.net, the convenient mobile application through which collectors from all over the world will be able to access all of the works for sale and consult for them. Chilean art still has attractive range of prices comparing with the global market so I recommend looking, investigate and participate to Ch.ACO.
Widewalls: How do you see Ch.ACO developing in the future? Where do you want to see it in the coming years?
EF: Ch.ACO has become an institution concerned in developing contemporary art in Chile and Latin America. In this strand, we organize the international art fair and nowadays we are working in a project called Arte y Ciudad with the municipality of Vitacura, in the development of an urban planning that seeks the creation of a public art collection in their territory. This geographical district has several attributes to offer: 1,000 hectares of green areas in a 28,3 sq. km territory, cutting-edge architecture, luxurious restaurants and businesses, art galleries, headquarters of international and diplomatic agencies and collective guidelines for living that are inspired in sustainability and energy conservation. The program pursues collaboration between public and private sectors with the objective to design, plan, and develop a long-term municipal policy for the incorporation of artwork into public spaces, consolidating the municipality's deep cultural interest in occupying its diverse open and collective spaces with freely accessible contemporary artworks that directly contribute to the daily experience of communal living, thus using art to activate a field of sociocultural dynamics that are regenerative for the city itself.
Featured image: Elodie Fulton, credit Estidio Leclic. All images courtesy Ch.ACO.