The world of art is progressing daily on each one of its fields, and just when we thought we couldn't possibly see anything new and original, artists manage to surprise us with their wit and skill. Using both, Channing Hansen has created works that transcend not only different sciences altogether but bridge dimensions themselves. The artist is a polymath, versed in both advanced technologies and knitting and he doesn't shy from merging the two in creating truly amazing artistic expressions. His hand-knitted "paintings" are definitely something you wouldn't expect to see when you walk into an exhibition, and their abstract portrayals and multi-dimensional structures are gripping, offering an entry into another realm and giving abstraction a whole new meaning. Presenting such pieces, Marc Selwyn Fine Art Gallery hosts the exhibition that starts at the end of February.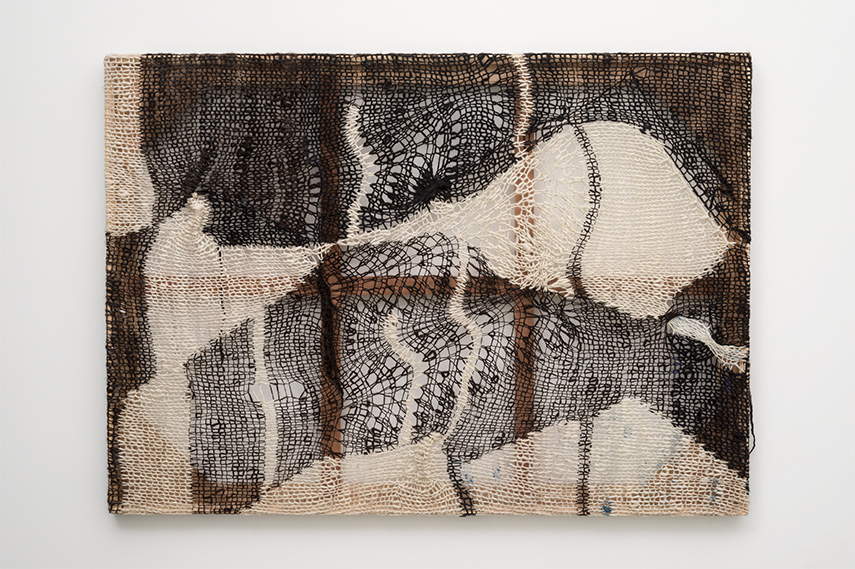 Where Sciences Meet
Born in 1972 in Los Angeles, Channing Hansen received his BFA from San Francisco Art Institute in 1997. He currently lives and works in Los Angeles, and is widely known for his videos, performances, sculptures, paintings and lectures at The Mountain School of Art. Explaining how artists tend to dive deep into a certain area of knowledge in order to bring their artistic ideas to life, he himself has devoted his time and efforts to mastering the skill of knitting which he broadly implemented into his art practice. Even a member of the Greater Los Angeles Spinners Guild, Hansen has been spending an increasing amount of time mastering the craft, but it doesn't represent the sole genius in his works. In creating of his Quantum Paintings he uses a computer program of his own making which dictates the way any piece is made, from color to shape, leaving his subjectivity out of the equation. He has had many group and solo exhibitions throughout the years, including An Annotated Exhibition at Hilary Crisp Gallery in London (2013); Organic Synthetic at Glendale College Art Gallery in Los Angeles (2012); Made in LA at Hammer Museum in Los Angeles (2014); Intersticies at SolwayJones in Los Angeles (2002); ALGO 54 at Art Los Angeles Contemporary in Santa Monica (2015), and many others.
Quantum Paintings Coming to Beverly Hills
Displaying Channing Hansen's Quantum Paintings, Marc Selwyn Fine Art Gallery presents an exhibition of hand-knitted works by the artist. Hansen is completely involved in every step of the process of making these kinds of "paintings": from dyeing and spinning different fiber blends: silk, alpaca, mohair, and wool; over knitting the strands on wooden needles to giving them their three-dimensionality. As a self-described "armchair physicist," he uses the computer algorithm to create the seemingly improvisatory pieces, whose "accidental mistakes" are actually predetermined by the program. Often coming off of the two-dimensional frame, the viewer can even see through the composing material of the painting, making portals out of frames that operate in multiple dimensions. With his paintings poking the imagination of any mind, Hansen's statement "craft solves questions; art asks them" stands true in regard to each of his work.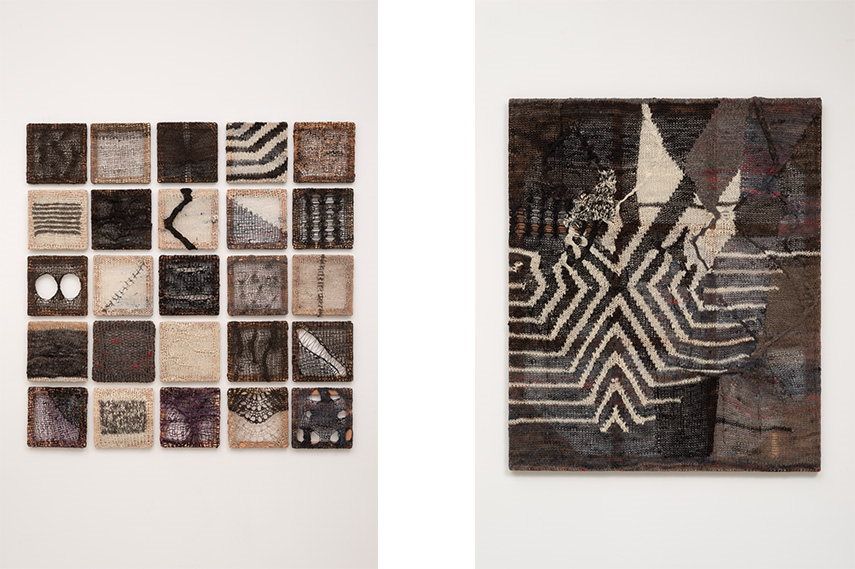 Channing Hansen Exhibition at Marc Selwyn Fine Art in Beverly Hills
Channing Hansen's multi-dimensional paintings are both candy for the eye and food for thought, as he merges his knowledge of several disciplines into a truly amazing artistic practice. Surprising and gripping with every piece, the many layers he implements in every sense of the word call for a deep involvement and inspection, as the viewer goes through the portal of the frame. Presenting the work of Channing Hansen, Marc Selwyn Fine Art Gallery hosts the exhibition in Beverly Hills that will be on view from February 27th to April 9th, 2016.
Featured image: Channing Hansen - K2:MR:07, 2015; Channing Hansen - K2:JA:04, 2015; Channing Hansen - K2:AB:06, 2015; Channing Hansen - K2:KM:02, 2015; Channing Hansen - K2:RF:10, 2015. Images courtesy of Marc Selwyn Fine Art Gallery.