Soft Life/Hard Nites is the title of the new solo exhibition by American born artist Charlie Roberts at Atomica Gallery located in the Soho area of London. The Atomica Gallery, founded by the colourful duo of Orla Bennett and Holly Lander, specialises in showcasing art works in the areas of Pop Surrealism, Polynesian Pop, Illustration, tattoo artistry, Naïve Pop, modern folk, Lowbrow and under-exposed contemporary art, who in the past have exhibited the works of Ricardo Cavolo in a solo show and have been exclusive dealers via their Atomica shop for limited prints by artists such as James Jean. The solo exhibition Soft Life/Hard Nites at Atomica Gallery will present a new set of works featuring female portraits by Charlie Roberts that marks a slight shift in style for the artist from overloaded images to more considered compositions.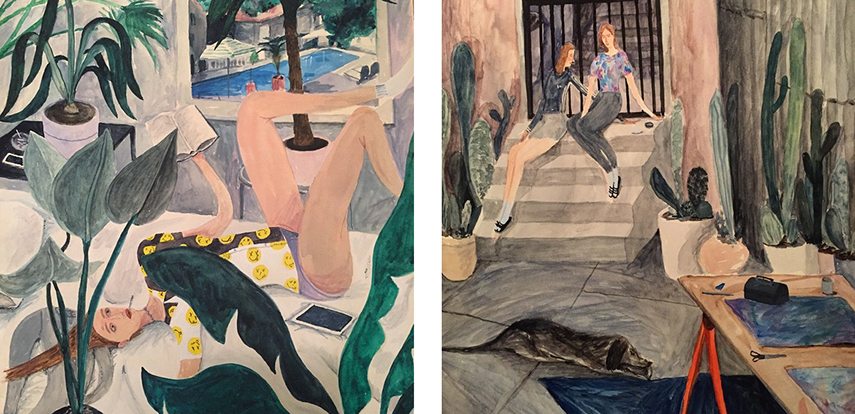 Female Portraits by Charlie Roberts
Described as an unsung hero of modern naïve illustration but not an illustrator, Soft Life/Hard Nites sees Kansas born visionary artist Charlie Roberts present a new set of works from his current base in a forest just outside of Oslo, Norway. The series of colourful female portraits by Charlie Roberts are described by the artist as travel pictures from both the physical and virtual worlds, snapshots of a moment taken from a larger story which is in contrast to previous works that tended to include a whole story on one canvas. The female portraits in Soft Life/Hard Nites owe something to the wood carving side of Charlie Roberts, where drawings are created first of the sculptures in strong, simple and elegant lines that have now migrated into the female portraits that also come alive with the essence of artists such as Matisse and the folk-art he was exposed to as youth in rural Kansas. Describing the newer works as being more like poems than stories, Roberts brought about the change to enable the paintings to retain a bit of mystery and also feels that living and working in Norway has influenced the works, particularly with the more gentle range of hues used partly due to the different light in Norway, creating a cleaner and more muted aesthetic to the work. You may wish to check out the visionary art in The Ballasted Frequencies at Maxwell Colette or the work of Stacey Rozich in Fantasy at Roq La Rue and Some New Paintings by Hockney in which David Hockney creates new works based on Matisse.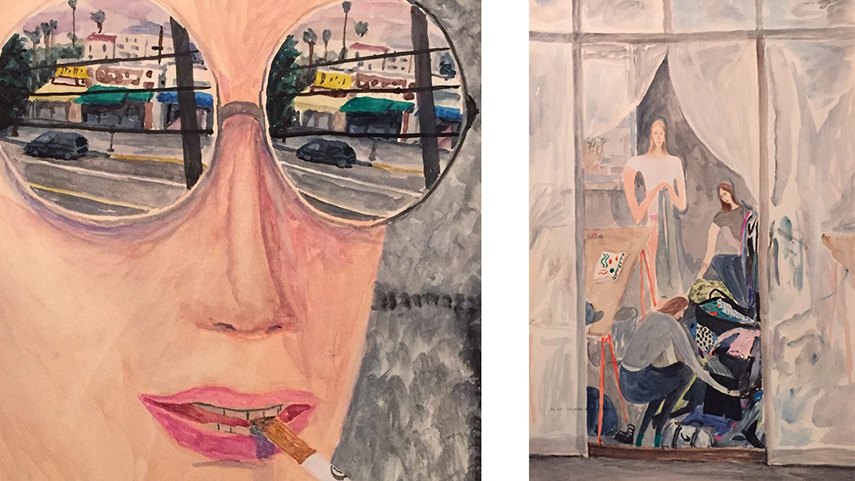 Charlie Roberts
Charlie Roberts was born in 1983 and spent his childhood in rural Kansas before moving to Canada to study and eventually settling in Norway where he now lives and works from. Roberts has become recognized for his cramped style of paintings, images crammed onto the canvas where he would start work in one corner and stop when the canvas was full, influenced by art-historical and pop cultural themes, they would create stories representing the chaotic side of modern life, uninhibited and bursting to life with pop-culture themes such as skateboarding, hip-hip, youth culture, girls, pool parties and smoking pot. Charlie Roberts also creates wood carvings, often resulting in brightly painted hand carved totem-poles that appear to be a cross between folk art and tribal artifacts that also display pop-cultural figures. The works of Charlie Roberts, who cites John Currin as an artist he likes (see more in John Currin's Seductions), are often imbued with a level of humour, one can't help but smile at the earlier works that often come across as energetically filled magical worlds that transform everyday life. The female portraits in the debut UK solo exhibition Soft Life/Hard Nites may mark a change in the compositional style of Charlie Roberts, but they also retain his distinctive style of painting that will appeal strongly to lovers of naïve art. You may also enjoy the articles on Todd James – Todd James: Pump Pump, Michelle Guintu – Obsession and Jon Burgerman – Blow Your Brains Out.
The Charlie Roberts exhibition at Atomica Gallery, Soft Life/Hard Nites, opens on 19th February 2015 and runs through until 7th March, 2015. Opening reception 19th February, 2015 6-9pm with the artist.
For all the latest exhibition news sign up to My Widewalls today!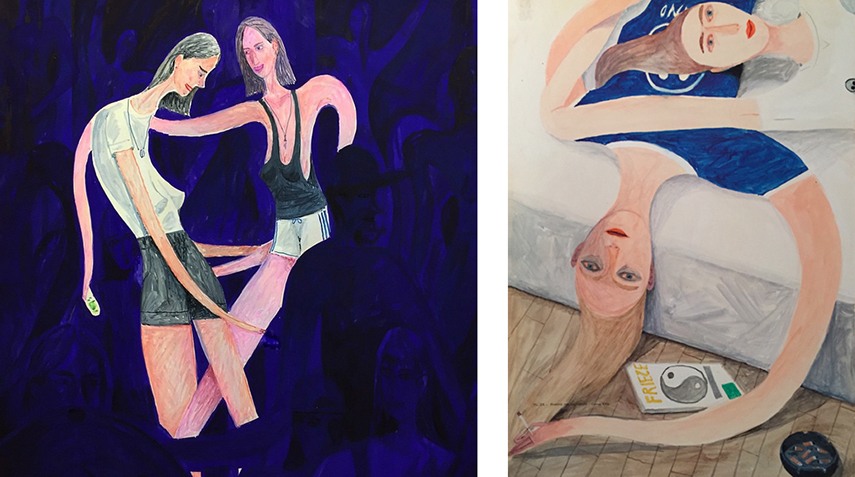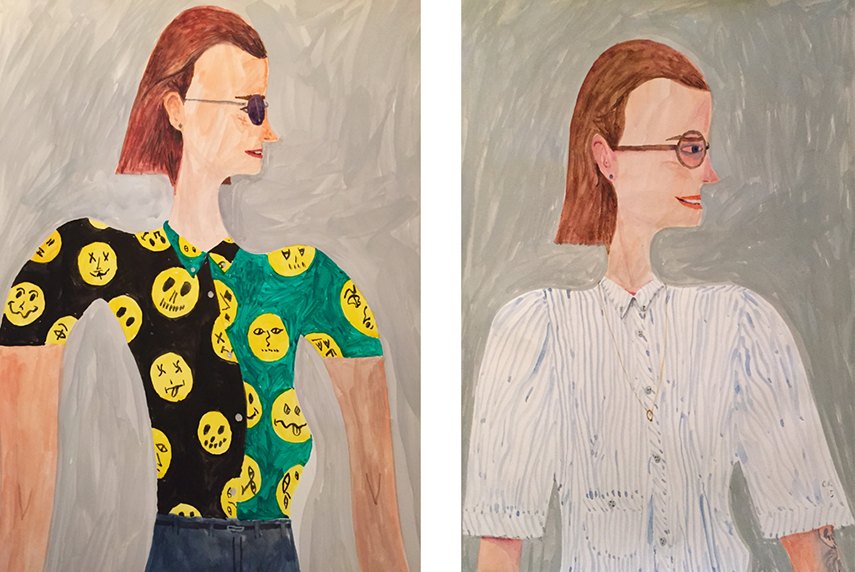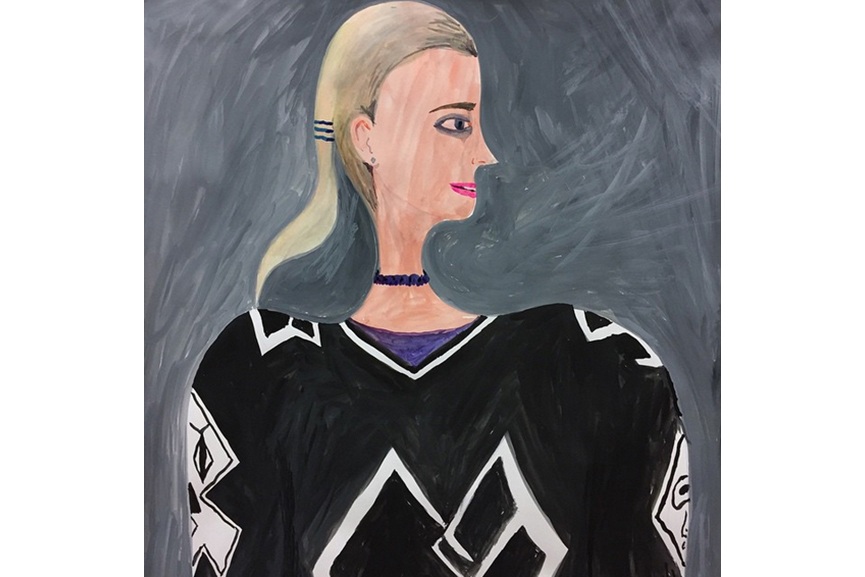 All images courtesy of Charlie Roberts & Atomica Gallery.