How do we relate to technology today? How does it relate to us? Will there be a time in which the dichotomy will cease to exist? These questions we could ask ourselves, but they are implicitly posed by Charlotte Colbert as well. Focusing on the notion of digital icons and their apparent omnipresence, the artists wonders if this ubiquity is welcome or disturbing. With an approach as ambiguous as the legacy of the digital age, the British photographer aims to tackle the subject both analytically and impressionistically. Will the digital icons help us overcome cultural differences, or will they restrict our freedom of expression?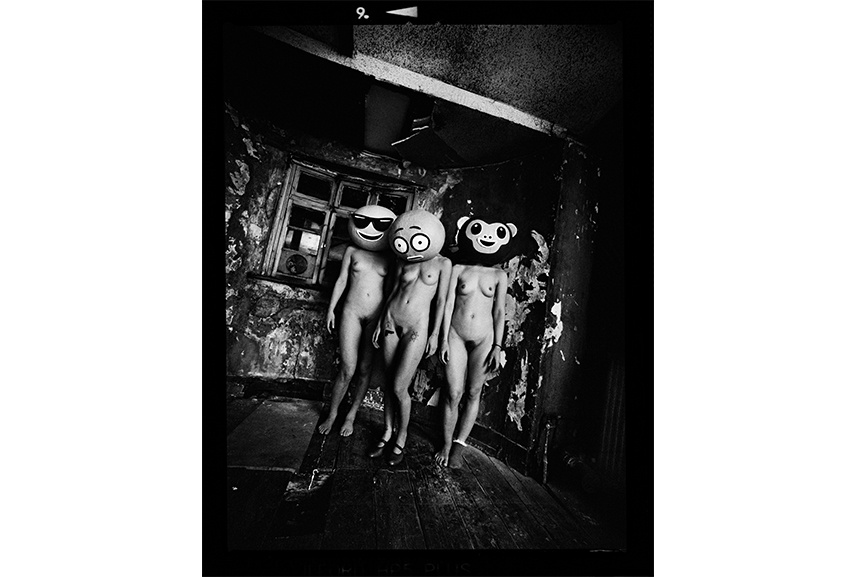 Wonderful and Dark - Just Like Technology
While the issue seems to be very concrete, our relationship with it might not be as much. Colbert became interested in the status of the emoji, the way it can make communication both easier and more difficult, but also how its virtual existence affects the physical world as well. The idea was induced by a very specific situation – one of her friend's child saw a butterfly, and tried to "zoom it in", in order to make it bigger. The anecdote sounds quite amusing, which only adds to the list of feelings we might have for the subject. "There's something wonderful about technology but something very dark. We're coming back to a symbolic way of writing but it's someone else's interpretation", says Colbert.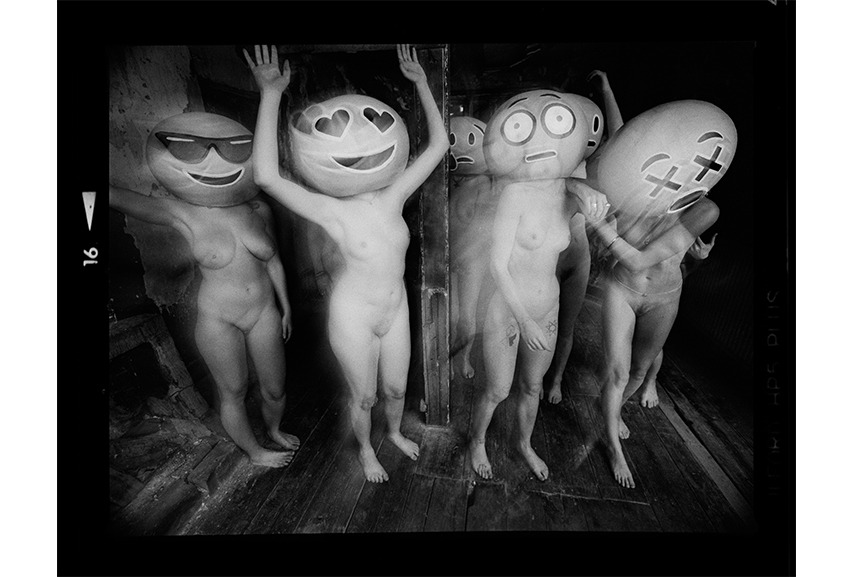 Our Beloved Digital Icons
So, could it be that the emojis are going to be the Esperanto of new age? They might as well become "perfunctory", as the artist says – like eating and drinking. Colbert focused on this subject, bringing together human history and the idea of what will remain after the digital era ends..  The matter is expressed through the medium of photography. The artist used double exposure in order to overlap the ghostly layers of two seemingly opposite entities – human life and computer-generated material. In addition, the models in these images are nude from the neck down, meaning that only their heads are "dressed up". The nudity gives a special undertone to the photographs, which the artist explains as a vibe reminiscent of the one we imagine the "ancient Greek female warriors" had. In any case, there certainly is something heroic about them.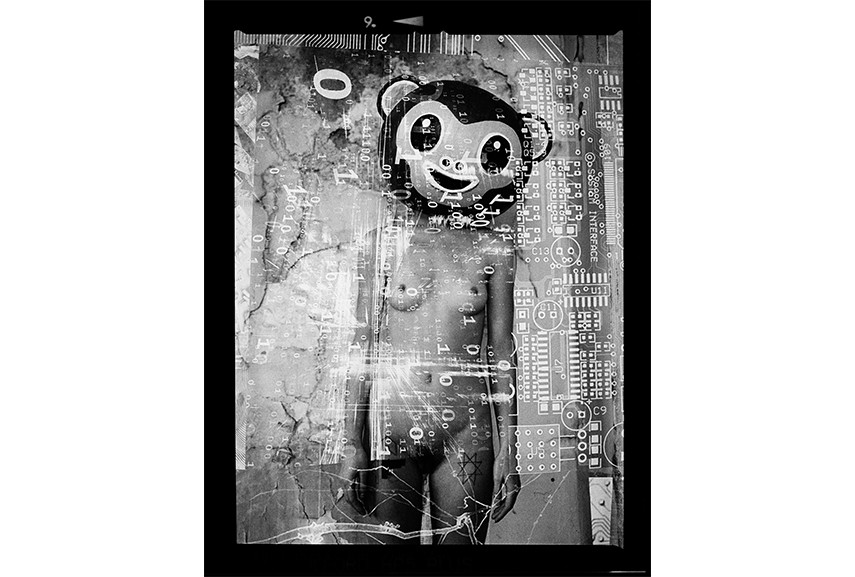 Ordinary Madness 
We are looking forward to see these digital icons in Colbert's forthcoming exhibition. Ordinary Madness will be on display from July 1st through August 13th, at Gazelli Art House in London. There is also a private view, scheduled for June 30th. Charlotte Colbert is a visual artist but a movie maker as well, and she has just finished working on her movie, The Silent Man, which premiered over the month of May.
Featured image: Charlotte Colbert - Untitled, Psychosis 1, 2016 © Charlotte Colbert, 2016.  All images courtesy of the artist and Gazelli Art House.