Inspired by a recent trip to the USA and Canada, Charlotte Keates paintings capture contemplative spaces of stillness in her latest series Sojourn, soon to be presented at Arusha Gallery. The series is triggered by temporary experiences of these places during her short-term stays, and she aims to provoke similar feelings and memories within the viewers as well. Her style is influenced by the 60s and 70s classical architectural interiors, and her entire inspiration trip can be seen as an act similar to that of David Hockney, who traveled to Los Angeles in the 1960s and started painting his famous works inspired by the Californian modernism.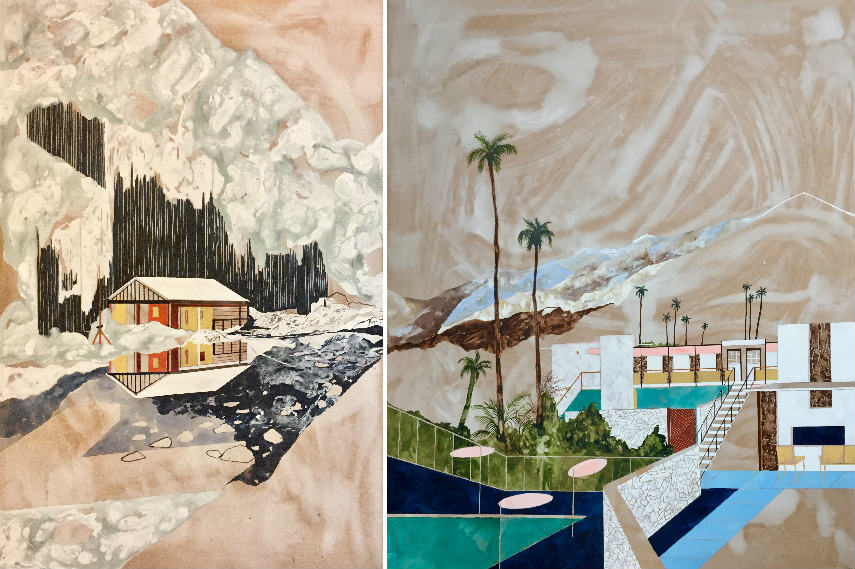 Places of Memory and Contemplation
Even though these paintings were made as responses to a personal trip and inner feelings of Charlotte Keates, their goal is to reach a universal significance where every viewer becomes invited to explore their own spheres of memories, emotions, and experiences. With an atmosphere in which peacefulness resides as the most important interconnecting point for all the works, the series Sojourn manages to cross the boundaries between nostalgia and the anticipation of the unknown. Summer and autumn in the United States and Canada become the scenography for a play in which the borders between exteriors and interiors become blurred.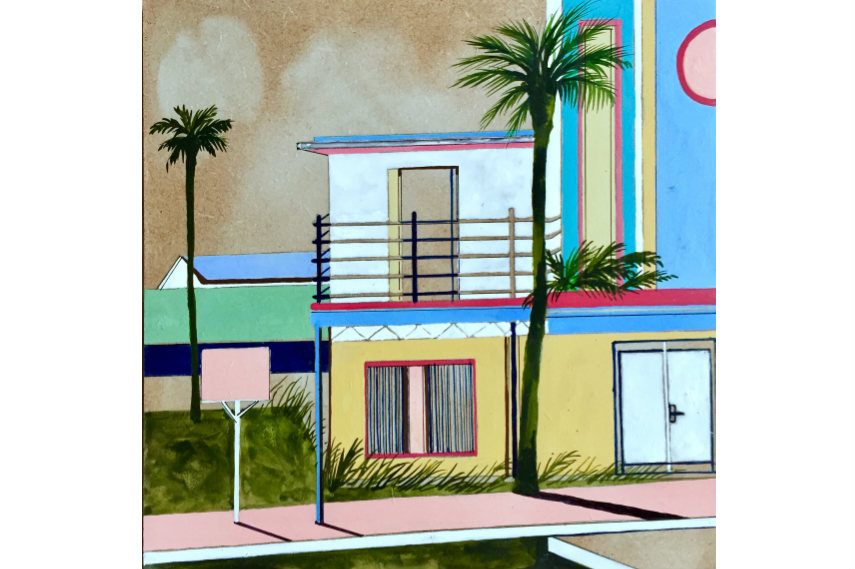 The Aesthetics of 1960s and 1970s Classical Architectural Interiors
The starting point of Charlotte Keates painting style becomes the aesthetics of the artist's working atelier, featuring intriguing and surprisingly illusionary and innovative interiors. In some aspects, her works remind us of David Hockney paintings with their vibrant, almost abstract planes of color that perfectly manage to capture the clean lines, flat surfaces, and the openness of both Southern and Northern landscapes. The landscape and sea, with swimming pools and birch trees, become integral settings for her artistic production. Having the moment or scene composed from Charlotte Keates's imagination, the story is left entirely ambiguous to unfold before the viewer's eye.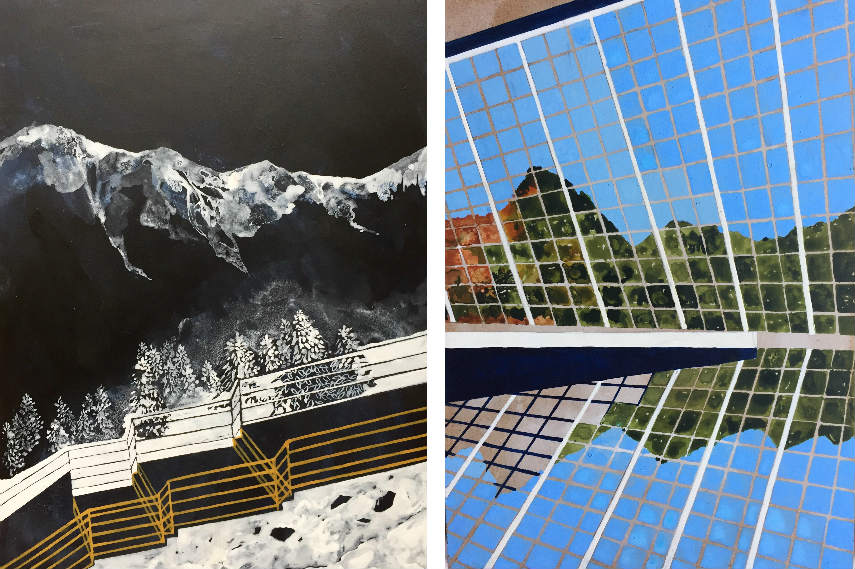 Charlotte Keates Paintings at Arusha Gallery
Charlotte Keates has been exhibiting extensively since she left Falmouth University with her BA First Class Honours Degree in Fine Art, throughout the UK as well as AAF Stockholm in 2016. After numerous publications of her works were featured in important magazines such as Art Maze Magazine, Atlas Magazine, Harpers Baazar and The Jealous Curator, she now creates a unique solo show which will be on view from May 5th until May 30th, 2017 at Arusha gallery in Edinburgh. A private view will be held on Thursday, May 4th  from 6 pm until 8 pm at the gallery.
Featured images: Charlotte Keates - Off the grid, detail, Gasquet, detail. All images courtesy of Arusha gallery.