The leading contemporary art fair in the Nordics, CHART is dedicated to bringing together the highest quality contemporary art in the region today. Uniting tradition and innovation, the fair challenges the boundaries between fair and exhibition, creating a unique framework that continuously strives to explore new experiences within art fair practices.
The fair returns this August to Kunsthal Charlottenborg and Den Frie Centre of Contemporary Art in Copenhagen for its seventh edition, focusing on the theme of materiality. Presenting the very best of the Nordic art scene, CHART 2019 will bring together around 40 galleries, presented in a collective exhibition focusing on contemporary art and design. Connecting all spheres of the contemporary art and design scene, this multifaceted event will also present a unique talent platform of curated shows, a new talks format and an international museum presentation by Museo Tamayo, Mexico City.
We had a chat with the Fair's Director Nanna Hjortenberg to learn more about this year's edition. In an exclusive Widewalls interview, Hjortenberg introduces us with the unique vision of the fair, this year's highlights, and the insights into the Nordic cultural scene.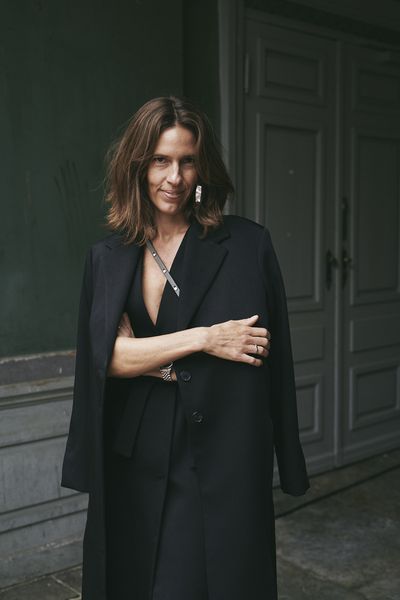 The Unique Vision of CHART
Widewalls: You have been appointed Director of CHART last year. How did you decide to become part of this venture?
Nanna Hjortenberg: To me, CHART combines some of the things I appreciate the most in Copenhagen - a strong combination of contemporary art, design and architecture. Having previously worked intensively with architecture and to some extent with design and being trained as an art historian, the decision to join CHART was very natural. CHART is a Nordic-based internationally oriented event and I want, among other things, to keep developing it and stimulate both the artistic practices in the region and help create international resonance and awareness. That is essentially the ambition of CHART.
Widewalls: What do you think it is that sets CHART apart from other European art fairs?
NH: CHART is actually quite unique in the sense that along with our art fair and design fair we present a large public program featuring exhibitions, talks, performances, film screenings and concerts. Our profile is therefore two-legged with both a commercial leg and a public service leg, where we communicate and nurture the scene with special regard to the young, emerging talents.
Furthermore, our fair manifests as a Nordic collaborative platform of not only art but also design, architecture, and everything that falls between categories. Last year was the first year of our Design Fair, and this year we've sharpened our approach to focus specifically on collectible design, the art of design, and the practices of artists creating pieces somewhere in the spectrum between art and design - an exploratory approach that resonates throughout our program.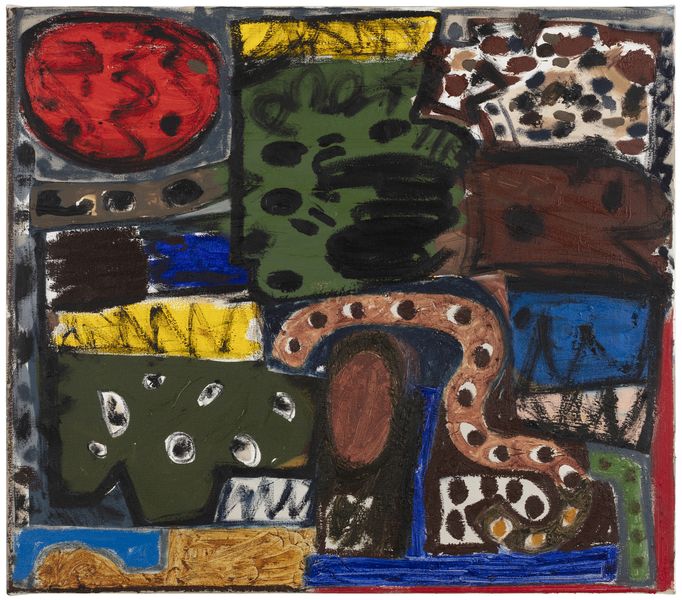 The Program of CHART 2019
Widewalls: This year's edition will focus on the theme of materiality. Why do you think this subject is important and how will the display reflect it?
NH: Many contemporary practices are increasingly turning towards the use of physical materials and crafts, perhaps as a consequence of our present-day digital world characterized by virtual reality experiences and the lack of material tactility in the online sphere. We, therefore, feel that by exploring and discussing this tendency, we can encourage new conversations on how materiality can be a starting point for reflections on art, design and society.
The theme of materiality is highly displayed in our architecture exhibition. The exhibition takes the form of a competition where we've encouraged young architects to send in their artistic and visionary ideas of a temporary pavilion exploring the building material of tomorrow. An international jury has selected five pavilions that will be built and shown as central icons of this year's CHART.
Also, in our design exhibition, Curio material experiments are being explored. Under the title Matters – Rethinking Materials, the group exhibition showcases five visionary approaches to rethinking how materials, ranging from the synthetic to the organic, can shape new conceptual ideas for a more sustainable future of design. The five young design talents investigate at what state by-products and rejected materials can emerge to become favorable, functional and accepted aesthetically and culturally.
Widewalls: CHART has served as a showcase for a growing number of Danish, Swedish, Norwegian, Finnish and Icelandic galleries. Could you tell us something about this year's participants? Are there some highlights you would like to mention?
NH: This year we have a lot of new work, some made specifically for the fair. The program has a strong focus on solo exhibitions or strong conceptual presentations, and I generally feel the galleries showing are willing to take chances and show experimental works. This year we are joined by Copenhagen based Avlskarl Gallery presenting new works by a group of artists such as Sergei Jensen and Gregor Hildebrandt who are all personally interconnected. Norwegian gallery OSL Contemporary presents an ambitious installation by Norwegian artist Ann Iren Baun, commissioned specifically for the beautiful rooms in Charlottenborg Kunsthal.
I would also like to mention some of the design galleries on the design fair, who are presenting new conceptual approaches to design. Take for instance Sigve Knutson, represented by Gallery Format Oslo, or the new SIRIN Gallery, whose sculptural and conceptual design pieces challenges the notion of functionality.
Widewalls: Museo Tamayo will be the first international museum to participate in the fair's public program. Could you tell us more about this collaboration?
NH: Together with Museo Tamayo and Den Frie we are bringing Portuguese artist, Alexandre Estrela to Denmark for the very first time. Our aim is to strengthen the artistic relations between the regions, and in this specific case bring an exhibition to Denmark that the locals would otherwise have to travel for.
There is also an interesting similarity between Mexico and the Nordic region, both in terms of aesthetics and crafts, and we hope this collaboration will help further exploring these similarities.
Widewalls: The fair is launching a new talks format. What is new at CHART Talks?
NH: We're much more focusing on the practitioners and their artistic process in behind-the-scenes and almost "nerdy" talks. We live in a time where all debates formats seem firmly fixed and many time distanced through digital mediation, so we want to offer an opportunity to experience intimate talks, where the audience can get up-close and personal to prominent contemporary artists and designers. Take for instance the talk between Danish artist Rose Eken and Icelandic artist Loji Höskuldsson who in-depths will discuss their common interest in "the domestic" and how they each work with the recognizable and the well-known elements of our everyday life, despite the fact that they are quite different artists.
This year we also present a curated program of design talks, where we will, among other things, discuss the relationship between and bridging of art and design - a dialogue that in many ways encapsulates one of CHART's key focus points.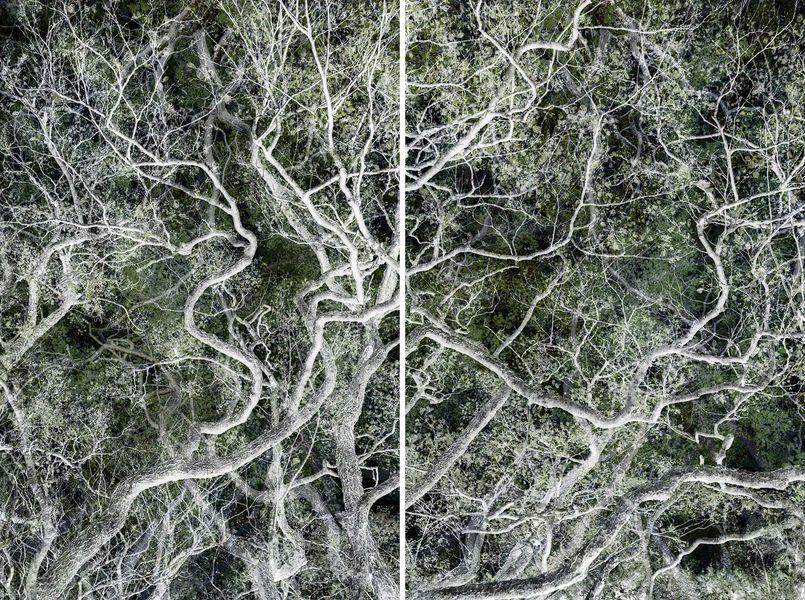 The Nordic Cultural Scene
Widewalls: How do you see the position of Nordic art in the contemporary art market?
NH: We definitely sense that it is a growing market. More and more people are coming to CHART every year, which is a good indicator. One of CHART's main ambitions since our foundation has been to nurture the regional scene. There are so many interesting and unique things happening in here, so we want to create a platform that can bring people to the region instead of always exporting the talents outside of the Nordic countries. At the moment, we are also seeing more international artists coming to work here, which helps diversify and develop the market even more.
Widewalls: Could you tell us something about the Nordic cultural scene? How do you think CHART contributes to its further development?
NH: It is very vivid and fun, and it is a blooming environment for young artists who seek to break barriers between categories and push the boundaries of art and design. At CHART we try to nurture these experimentations by combining an art fair and several art exhibitions with a design fair and design program and trying to bridge the two. Furthermore, we are oriented towards including the young, up-coming artists and designers - both in our fairs by including studios and young galleries and through our public program such as our art exhibition Emerging and design exhibition Curio featuring some of the new, unrepresented talents of the Nordic region. CHART is also one of the few places where you can meet the entire cultural ecosystem - gallerists, artists, designers, architects, collectors, patrons and professionals all visit CHART, which generates a fruitful dynamic that definitely helps further develop the local scene.
Featured image: Albert Mertz - Untitled, 1980s. Courtesy Croy Nielsen, Vienna. Photo Joachim Schulz. All images courtesy of CHART.