The leading contemporary art fair in the Nordics, CHART brings together the best galleries in the Nordic art scene, creating a rare opportunity to experience the highest quality contemporary art in the region today. Uniting tradition and innovation, it challenges the boundaries between fair and exhibition and creates a unique framework that continuously strives to explore new experiences within art fair practices.
Located in two historic arts venues in the heart of Copenhagen, Denmark, CHART returns at the end of August for its seventh strong edition. This year's focus will be on the theme of materiality, from literal materials and matter, craftsmanship and tradition, technology and processes, to physical presence, experience and interaction of the individual and the collective within the art environment, exploring how it can be a starting point for reflections on art, design and society.
The fair will bring together around 40 galleries, presented in a collective exhibition focusing on contemporary art and design. In addition, it will present a unique talent platform of curated shows and an international museum presentation by Museo Tamayo, Mexico City. Marked by strong institutional collaborations, this multifaceted event will connect all spheres of the contemporary art and design scene.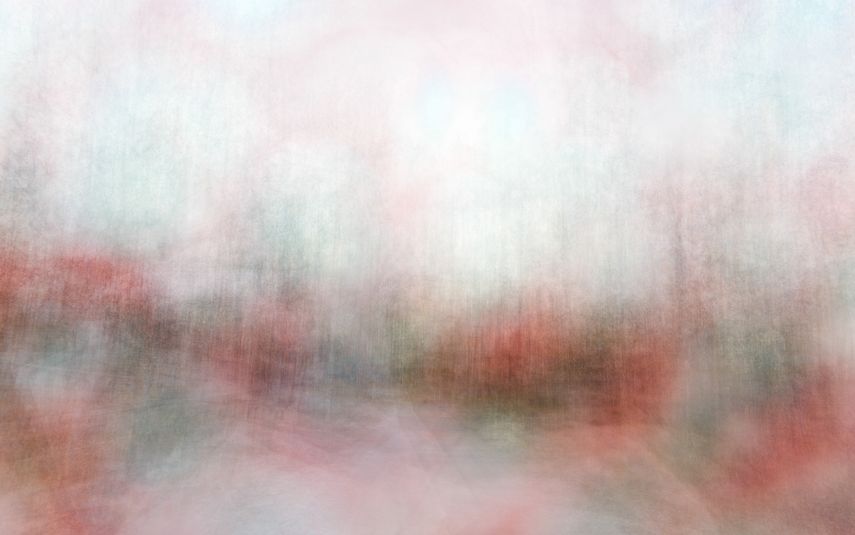 Participating Galleries at CHART 2019
CHART 2019 participants will provide a single entry point into the region's gallery scene. Be sure to check out booths by Andréhn-Schiptjenko from Stockholm, representing emerging and established contemporary international artists from all over the world working with painting, sculpture, photography and video, as well as installation-based and site-specific work; Galerie Anhava from Helsinki, focusing on contemporary Finnish and Nordic art with an active role at the international level; BERG Contemporary from Reykjavik, aiming to provide a diversified forum for contemporary art by representing emerging and established artists; Galleri Brandstrup from Oslo, representing a range of the driving forces within Nordic contemporary art and working with some of today's most groundbreaking and internationally renowned artists; and Gether Contemporary from Copenhagen, devoted to present avant-garde contemporary art that provokes new thoughts and feelings; among others.
The display will feature an unprecedented amount of new works commissioned specifically for the fair as well as curated conceptual presentations. Highlights include a site-specific installation by Norwegian artist Ann Iren Buan, creating a distinct dialogue with the architecture of Charlottenborg through wall and roof hung sculptures (OSL contemporary); a presentation of all new works by two female Scandinavian artists in dialogue, Tove Storch and Miriam Bäckström (Nils Stærk); and a presentation of four male artists with a feminist streak, tackling the male angst around today's striving modern gender-balanced society (Hverfisgallerí).
The List of Galleries
The Program
The first museum participating in the public program of CHART, Museo Tamayo from Mexico City, will bring an external perspective on the Nordic art scene and further strengthen the close artistic exchange currently taking place between the Nordic and Central American art scenes. The museum will present an installation by Portuguese artist Alexandre Estrela, which will be on view at Den Frie until November 17th, 2019.
The fair's talent platform, CHART Emerging will present a group exhibition of visual artists working within the Nordic countries who have recently put forth a distinct position within the artist landscape. It will be curated by Helga Christoffersen, Former Associate Curator at the New Museum, New York, and newly appointed Director of Art Hub Copenhagen, for the third consecutive year.
A new talks series which highlights the artistic voice, CHART Talks will provide the audience an opportunity to get close to distinctive artists, designers and craftmakers in an intimate and in-depth format, providing an open and direct dialogue between the audience and the artist. It will include speakers like Callum Innes, Martin Boyce, Nina Beier, Michael Elmgreen, Tuukka Tammisaari, Loji Höskuldsson, Jeannette Ehlers and Axel Antas', among others.
The fair will also present CHART Curio, an equivalent platform dedicated to presenting young Nordic designers and craft makers in an international context, as well as CHART Architecture, a competition for young architects to explore and challenge crossovers between art, design and architecture through realizing temporary pavilions at CHART.
For the first time, CHART has invited a select group of emerging studios or design collectives from the Nordic countries to present new unique works, many of which will be presented for the first time. The invited studios are pushing the boundaries between art and design and exhibit emerging talents from across the Nordic region.
Presented as a shared exhibition, the design studios present works from Finnish artist and furniture designer Milla Vaahtera's who makes delicate mobiles and glass works (UU Market) to new ceramic works by the cross-disciplinary Danish artist Cathrine Raben Davidsen, who works across painting, printing, and objects. The Swedish design studio, STOFT Studio, will exhibit story-driven design objects such as their Dear Disaster cabinets, where hundreds of movable wooden parts allow the user to leave their own imprint on the design object.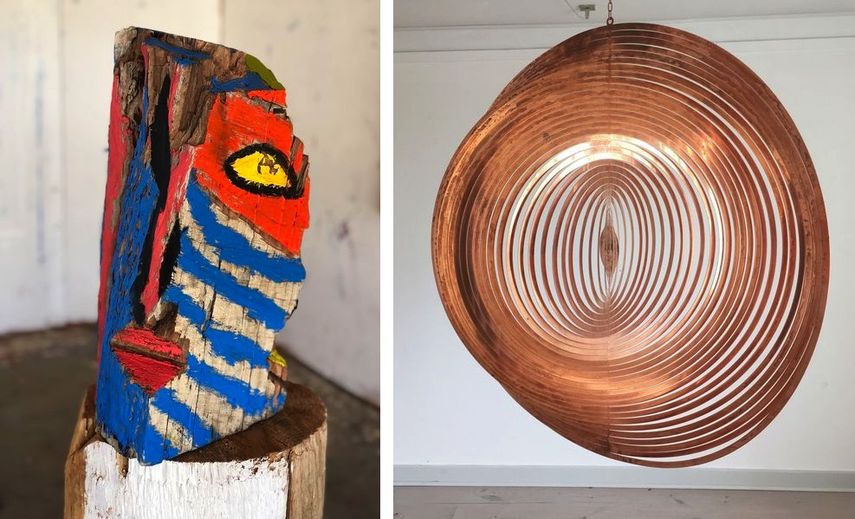 Practical Information
CHART 2019 will take place at Kunsthal Charlottenborg and Den Frie Centre of Contemporary Art in Copenhagen, Denmark from August 30th until September 1st, 2019.
The price for a one-day ticket will be 120kr (≈$18), 65kr (≈$10) for students and seniors, while the price for a three-day ticket will be 225kr (≈$34).
For more information, visit the official website of the fair.
Featured images: CHART 2018: V1 Gallery, Danny Fox; Andersen's, Farshad Farzankia; Golsa, Yves Scherer. Photo by Marcus Bjorn; Albert Mertz - Untitled, 1980s. Courtesy Croy Nielsen, Vienna. Photo Joachim Schulz; Santeri Tuori - Forest #33, 2017. From the series Forest Series © the artist. Courtesy Persons Projects; Tuukka Tammisaari - What Happens In Nature Stays In Nature, 2019. Photo by Angel Gil. Courtesy Galerie Forsblom. All images courtesy CHART.