What would happen if the city's organism ceased to be organic? What if people disappeared and space was taken over by urban tissue deprived of any useful properties for men? This idea is explored in the latest body of work by the painter, illustrator and muralist Chazme 718. His imagery consists of dystopian structures that reflect the pattern of modern skyscraper architecture and acts as a critique of contemporary urban planning. Observing the city in a unique way, he reproduces it with solids and abstract geometries, giving life to Utopian architectural constructions. This latest body of work will soon be on view in Rome, courtesy of Memorie Urbane street art festival. Titled Perfect Silence, the exhibition will present more than 25 canvases, collages, silk-screens, and sculptures.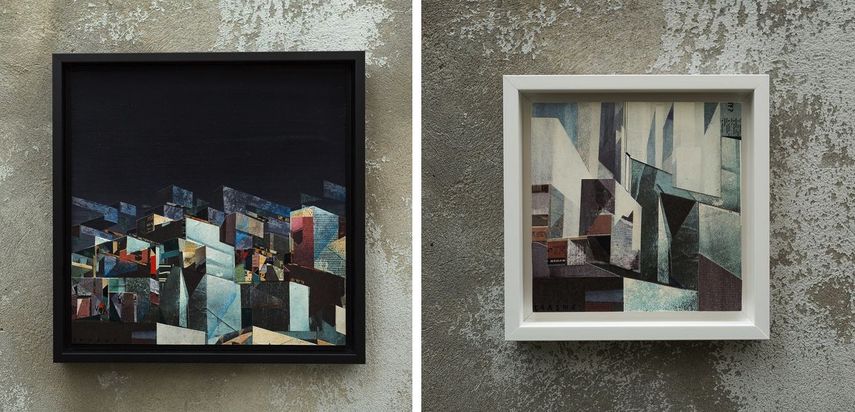 The Perfect Silence
The work of Chazme 718 shows us an urban environment deprived of people, a space that has become self-organizing, self-sufficient and autonomous. Here, the movement associated with people and their activities dies, leaving behind only silence. What comes to be is a city that has its own intelligence serving a particular purposes, subordinated to values other than human. In this perfect silence of muted cities, Chazme wonders if the spatial organization of the urban landscape can suggest the emergence of an alternative being. These works raise questions about the future of the place we live in, the ideal circumstances that reflect the condition of society, relations between people and the city, and between people themselves.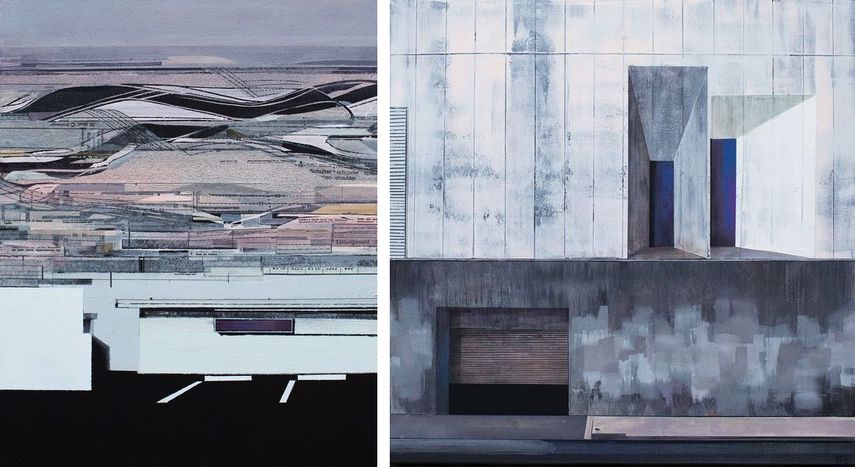 People and Cities
The background in architecture strongly influences Chazme 718's work. In the last three years, his work has matured considerably. His cities have gained consistency, recalling the rationalist architectural allure and the spaces of one Giorgio De Chirico. His abandoned spaces communicate a strong empathy, immediately immersing the viewers into the artist's visual and emotional world. In the latest body of work, his empty and silent cities let us envision a universe of prevailing, geometrical and inhumane constructions. This perfect silence makes us think about these enormous holders of people that we call Cities.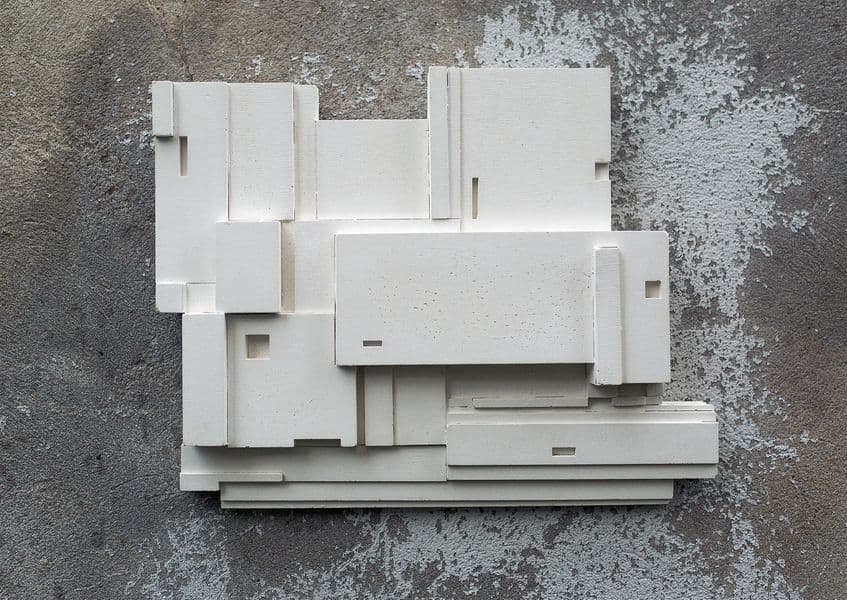 Chazme 718 Art Exhibition at Memorie Urbane
The silent and empty cities of Chazme 718 will make you think about and imagine a new vision of our urban environment and dimensions in which we live. Two limited edition series have been realized specifically for the exhibition - agiclèe canvas and one color silkscreen. Curated by Davide Rossillo and organized by Memorie Urbane, the exhibition Perfect Silence will be on view at dMake Art Gallery in Rome from October 7th until December 4th, 2017. The vernissage will be held on Saturday, October 7th, from 6 p.m.
Memorie Urbane Festival - Chazme 718
Featured images: Chazme, Formia Memorie Urbane; The Trial Of Joseph K, 2016. All images courtesy of Memorie Urbane.