A direct result of curatorial efforts made by The Chicago Culture Couple, Searching for Surfaces is an upcoming show set to take place within the halls of Vertical Gallery. This exhibition will provide an opportunity to see works made by an all-star roster full of talented urban artists.
Set to open this November, the show will be the second Vertical Gallery curatorial coming out of the Chicago Culture Couple association and, due to its star-studded lineup, it may turn out to be one of the finest shows this organization assembled so far.
It will expose us to an incredible number of artworks that will demonstrate how different artists with diverse styles translate their ideas into urban art.

An Impressive Roster of Artists
The visitors of Searching for Surfaces will have the pleasure of viewing the works made by some of the best urban artists of the international scene.
Coming from Brisbane, Australia, Anthony Lister prepared a selection of pieces that will highlight his style of explosive, rough forms underlining his figurative aesthetic. Ben Eine will also present his works - this London-based artist known for his alphabet lettering on shop shutters is widely considered to be in the top ten street art-makers of the UK.
Bradley Theodore, renowned for the unique way he stylizes portraits, will be making an appearance as well. Hailing from Brooklyn, DAIN is one of the most influential artists to recently emerge from the New York street art scene and he will be bringing his distinct combination of graffiti and collaged old portraits of Hollywood stars to Searching for Surfaces.
Berlin-based DALeast, recognized for his perfect line work, is also announced as a participant of the show. Easily one of the most prolific street artists of our time, he is expected to carry a lot of what will make this show a great one. Rather different in terms of style than DALeast is David de la Mano, a Salamanca artist who relies on a minimalist style and a monochromatic use of black to create extremely poetic artworks.
Also coming from Spain for this show is Elian Chali, an urban painter whose works are composed through basic geometry and abstraction influenced by architecture, climate and the socio-political situations.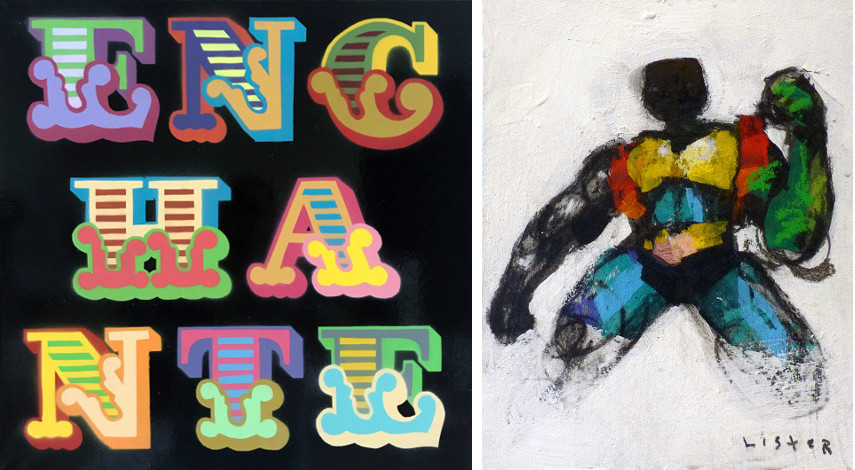 A Further Look at the Line-Up
Bringing his idea of completely blending urban art with the identity of the city, Levalet will be adapting his notions of engaging in a game of visual and semantic dialogue to a gallery setting. Fintan Magee will be contributing works that mix surreal and figurative imagery, highlighting the extraordinary nature of our everyday existence.
Douglas Hoekzema, better known by his artistic alias of Hoxxoh, prepared a selection of his vibrant, abstract artworks that pay homage to the way we grasp the concept of time. A female artist stranded in a roster full of males, MadC (Claudia Walde) will be standing out due to her ability to toy with overlapping colors, light, glass and calligraphy.
With his origins found in the alleyways and train lines of Melbourne, Reka spent over a decade refining his surreal emblematic aesthetic that will soon be shown at Vertical Gallery. Francesco Camillo Giorgino, also known as Millo, is an Italian street artist who will feature pieces characterized by a monochromatic style, keen sense of space and the ability to utilize perfectly shaped designs.
Putting up the skyline of the hectic metropolis against the serenity of the Nordic nature, New York-based Rubin415 is also one of the artists to look out for come the time of the show's opening. Last but not the least, Xenz from the United Kingdom will bring his landscapes and other charming compositions to the event.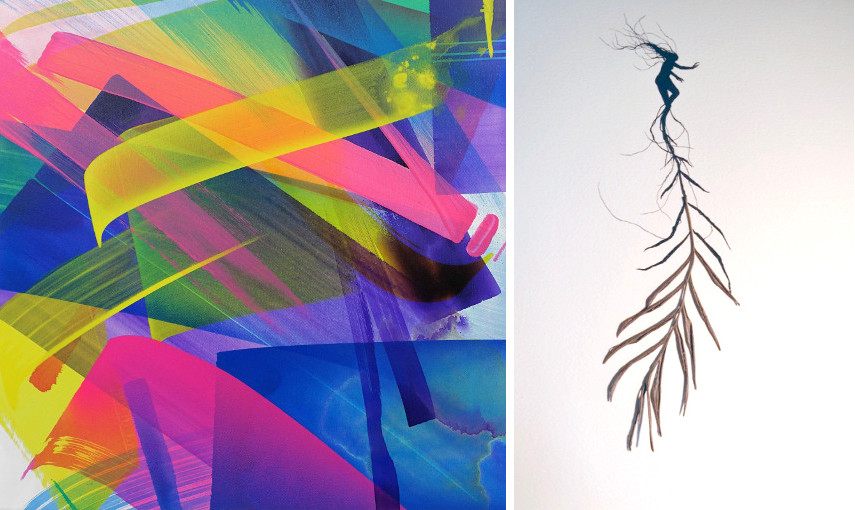 Searching for Surfaces At Vertical Gallery
As you can easily see by the sheer number and the quality of those selected to participate, the upcoming show definitely promises to be a fantastic event - elite artists from around the world will be demonstrating just how wide of a range urban art truly has despite it often being doubted by many.
Searching for Surfaces, a show curated by the Chicago Culture Couple, will be held between the 4th and the 25th of November, 2017, at Vertical Gallery, Chicago, US.
Featured images: Millo Artwork, 2017; A Piece by Xenz, 2017; Art by DAIN, 2017; Work by Rubin415, 2017. All images courtesy of Vertical Gallery.