A significant milestone is approaching for Mesa Arts Center with the celebration of its tenth season of creating entertaining and educative content at One east Main Street in Downtown Mesa. The event is open for everyone, and everyone is invited to partake in the festive celebration at a free Season Kickoff Festival on Friday, September 11th. The scheduled program is full of various happenings, from musical performances of Los Lonely Boys and Latin social dance lessons to new exhibitions in Mesa Contemporary Art Museum, a variety of mexican art and a display of actor/comedian Cheech Marin's collection of Chicano art. The eventful gathering is rich with different activities, suitable for children and visitors of all ages.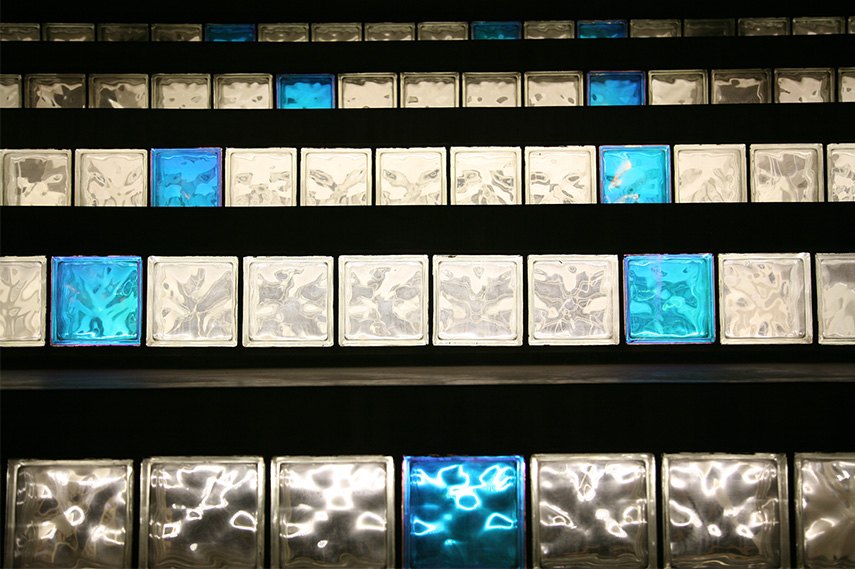 Mesa Arts Center – A Variety of Programs
Operated and owned by the city of Mesa, Mesa Arts Center is a one-of-a-kind, breathtakingly beautiful, architectural facility. The largest art center of Arizona is home to four theaters, fourteen art studios and five art galleries, offering amazing live entertainment, unique performances, top notch visual art exhibitions and very inspiring arts education classes. Celebrating its tenth season, the organizers have announced a family-friendly festival which will breathe with an atmosphere of a Latin street party. Accompanied by an outdoor performance by the Chicano rock power trio Los Lonely Boys, the festival will be filled with custom low-rider cars and motorcycles on display, with nonstop live music and an all-around party that never ends.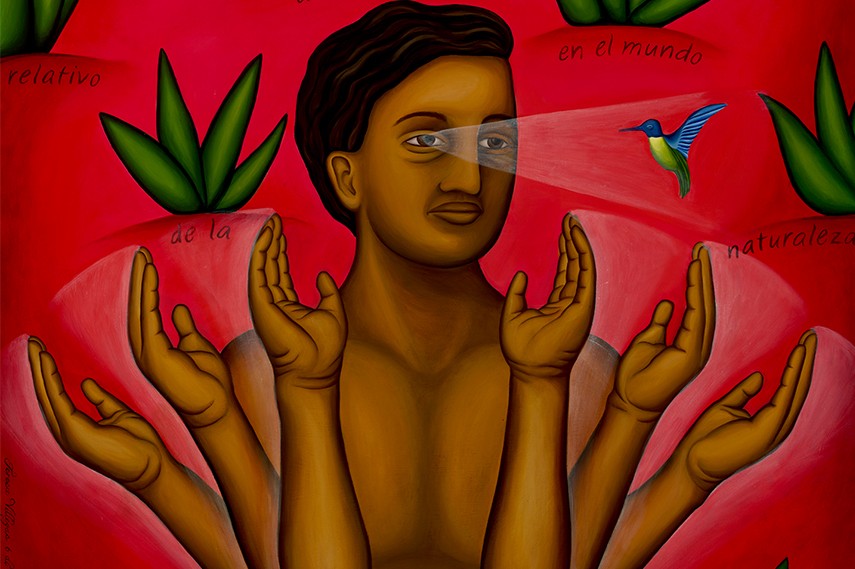 What Does Chicano Stand For?
Before we get into the five exhibitions that will celebrate Chicano art, let us examine for a bit the origin and true meaning of the word Chicano itself. As a term often used to describe people of Mexican heritage, who reside in the US, in the early 20th century it carried a negative meaning associated with the lower class of Mexican-Americans. Then came the Chicano Movement in the 1960s which re-appropriated the word, giving it back the true empowerment and cultural pride of the people behind it. With today's society's obsession with political correctness and use of proper terms, just so you know, the word Chicano is preferred over other labels such as Hispanic or Latino. This exhibition will convey the notion that being Chicano is a state of mind rather than a restrictive classification of origin.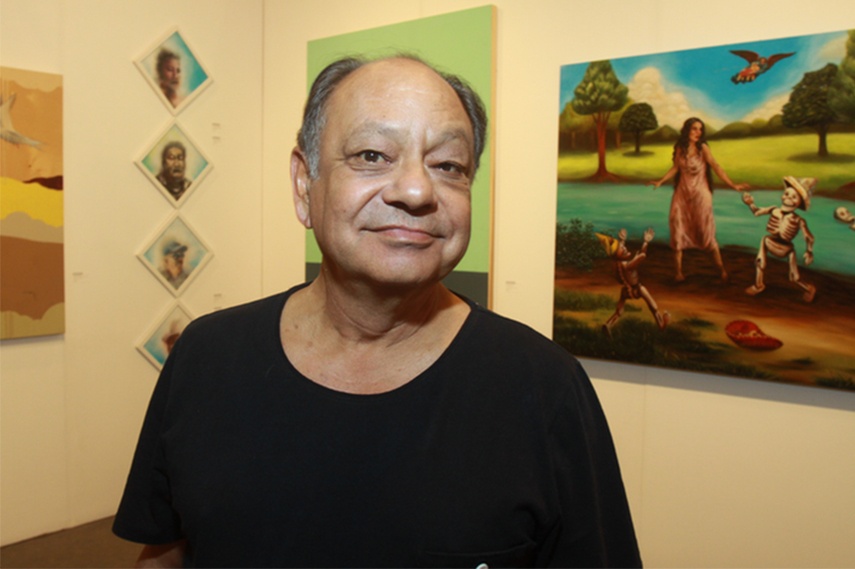 Cheech Marin shares his Vast Collection with the World
Mesa Contemporary Arts Museum will host five exhibitions on September 11. The renowned private collector Cheech Marin will display some of his most prized pieces in Take Ten: The Past Decade of Collecting by Cheech Marin. The famous entertainer and arts advocate Cheech Marin has gathered over the years one of the world's largest and most comprehensive collections of Chicano art, and this exhibition will surely have more than a few gems to display. Three more different viewings will feature a variety of renowned pieces from Marin's extensive collection, from photographs by the celebrated Arizona photographer Pedro Guerrero to curious paintings by Ricardo Ruiz and other emerging artists whose works comprise Cheech Marin's comprehensive art collection.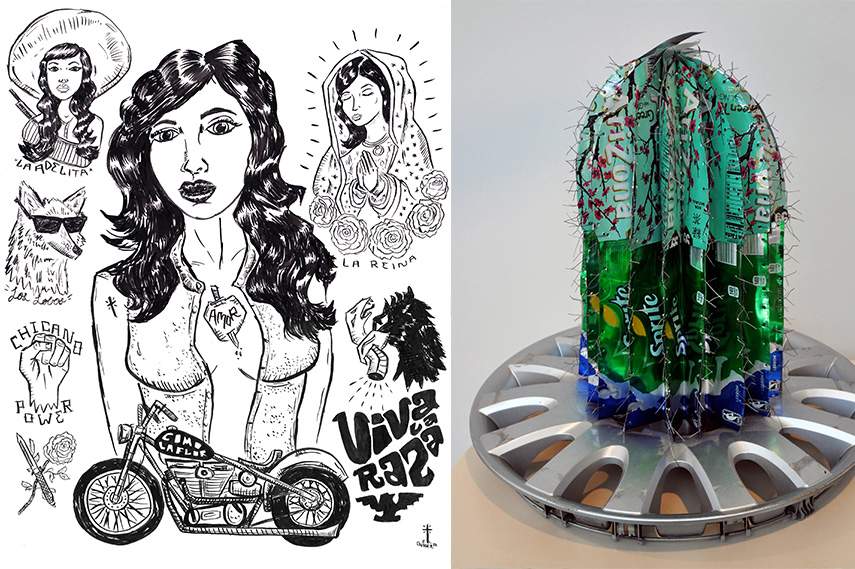 Chicano State of Mind Exhibition
Among other exhibitions, Chicano State of Mind will display works of eight Arizona artists whose art goes to prove that the idea of being Chicano does not refer solely to a classification of heritage. Art of Teresa Villegas explores the space of the "in between" moments of life, and her work will be featured as a combination of the human spirit and the natural world. The Phoenix artist, Suchstyles, will showcase his parody of the "Gato" lifestyle with his Chola Kitty whimsical theme. Alongside of them, Jon Garza will present his series of ink drawings, portraying strength, rebellion and pride of the Chicano people. Another noteworthy name whose work will be part of this exhibition is Jose Benavides. Through the use of throw-away cans, electrical motor-winding wires and car hubcaps, Benavides will pay tribute to all those people who have died in attempt to cross the dangerous Sonoran Desert to reach the working fields of the USA.
From whimsical to political and surreal, different themes will be showcased in the Chicano State of Mind exhibition. Head down to Mesa Arts Center, Arizona, on September 11th to celebrate the art and culture of Chicano. The opening reception is free and open to the public, not even the parking is charged. Dance competitions, outdoor concerts, unique art exhibitions and a plethora of other events are sure to keep you entertained and make your time worth-while at this festival.
Stay informed about the best art festivals from around the world with a free sign up for My Widewalls!