Opening up museum venues seems to be the trend in Asia. After the announcement of two new museums opening in Indonesia and in Bangladesh, China will also get a brand new art venue. One of the most famous art collecting power couples in the world, Liu Yiqian and his wife Wang Wei are preparing to open what will be their third museum in China in the last four years. The museum will be located in the Guohua Financial Center building in the town of Chongqing and it will represent the latest branch of previously opened two Long Museums in Shanghai. The institution will occupy first three floors of an office building owned by Liu Yiqian and it will be the couple's first venue located outside of Shanghai.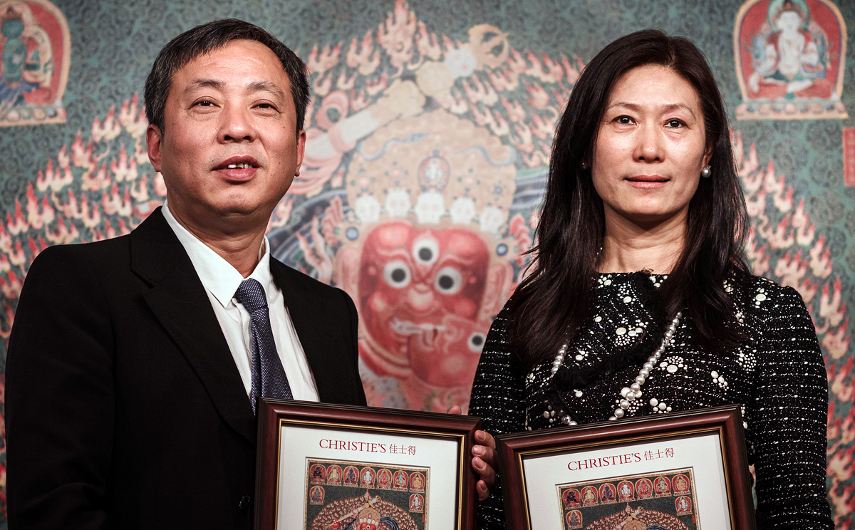 Meet the Auction Record-breaking Power Couple from China
Liu Yiqian and Wang Wei are well-known Asian art collectors whose collection includes Chinese traditional and contemporary paintings and Western artworks alike. The couple who began their acquisitions by purchasing calligraphy works, first grabbed the attention of the media with a record-breaking purchase of Amedeo Modigliani's portrait Nu Couché. Originally from a humble working class background, a businessman and a former taxi driver earned his fortune on the stock market in early 1990. Although he's one of the top collectors in Asia, Liu Yiqian knows very little about art which has caused some critical remarks, especially when he was photographed drinking tea out of the priceless 500-year-old Ming Dynasty Cup. Despite the criticism, the couple continues to buy masterpieces and open venues, in order to fulfill their dreams of creating a Chinese version of Guggenheim museums.
Chinese Paintings Exhibition at the Opening of Long Museum in Chongquin
Liu Yiqian and Wang Wei are the proud founders of Long Museum in Pudong and Long Museum in West Bund. Together, the two venues create the largest collection in China that covers fields as diverse as traditional and modern Chinese art, "red classics" as well as the contemporary art of Asia and Europe. The town of Chongqing was selected not only for its massive number of potential museum goers (the town is inhabited by around 30 million citizens) but also because it is the base of many Chinese contemporary artists such as Luo Zhongli, Yan Xing, and Zhou Siwei. Unlike its Shanghai counterparts, the new museum will focus on the artists from the Chongqing and Sichuan Province and the curators are already working on an extensive exhibition of works by the contemporary Sichuanese artists. The venue is set to open on May 26th, 2016 with an exhibition of Chinese oil paintings entitled 100 Years of Art History: 1911-2011.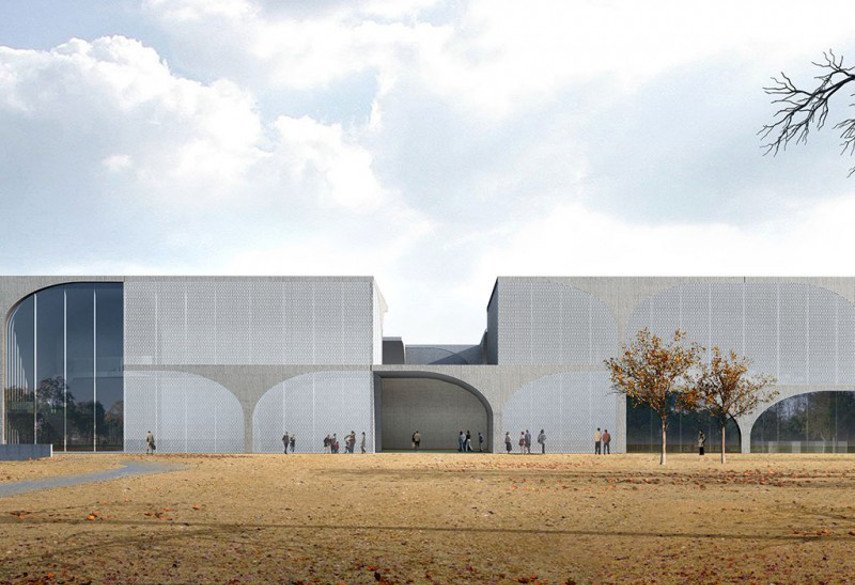 Asian Art Museum Revolution
The Asian art is getting a real boost with numerous new museums opening in this part of the world. Recently, another art collecting couple Nadia and Rajeeb Samdani announced their plans of opening a museum in Bangladesh. Almost simultaneously Haryanto Adikoesoemo, an art collector from Indonesia also began the construction of a museum entitled MACAN that's scheduled to open in 2017 in Nusantara. The city of Chongqing has had a recent museum boom itself with several private and public institutions opening in the past few years including Guotai Arts Centre, the Chongqing Art Museum and Chongqing Yu'ao International Art Centre. The city is also the home of a photography and video biennale that was recently launched by Changjiang Museum of Contemporary Art. The opening of new spaces is undoubtedly good news for Asian artists who will have a series of massive new venues to fill, but it's relevant for the Asian audience as well, since Asian art lovers will no longer have to travel across the globe to see some of the finest works made by the most prominent world's artists.
Share your thought on the new Chinese museum by leaving a comment on our Facebook page
Source: the artnewspaper
Featured image: Liu Yiqian, portrait ; Images for illustrative purposes only