Imagine the world where boundaries between rational and irrational are difficult to define, the world in which the power of imagination and visual stimulation play a key role. The alternate universe in which your thoughts wander and explore deep corners of your abstract-like imagination. But, if you reside in Hong Kong or close by, you do not need to imagine the world like this anymore. Chinese artist Liang Manqi, young rising star of the Chinese contemporary art scene, in her new series of artwork, presents her imaginary visions and cogitations by bringing 7 oil paintings and extraordinary, site-specific space installation. Despite the fact that this will be her first solo show hosted by Contemporary by Angela Li Gallery, Imaginary Practices, as the exhibition is entitled, will be an exceptional opportunity to explore the world of visual experiences and sensational graphic language delivered by Chinese artist Liang Manqi.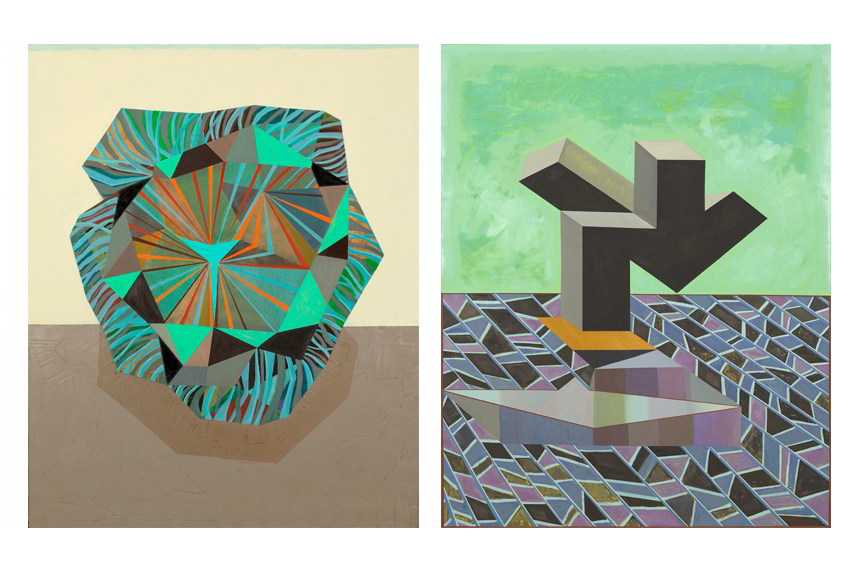 Hidden Dimensions of Space
Chinese by birth, Liang Manqi, spent her student days on the relation between Berlin and Hangzhou, as a part of joint degree program. Focusing on the transforming correlations of space, media and colors between real and virtual contexts in polygonal universes, Liang merges philosophy of East and aesthetics of West. Like in recent series of work, from Several Objective Relations in 2014 to Inside/Outside-Space project in 2015, Liang Manqi consistently manifests her abyssal desire to explore a new three-dimensional space. Her compositions present a unique set of explorations which approach our senses and where picture and space are in harmonious balance.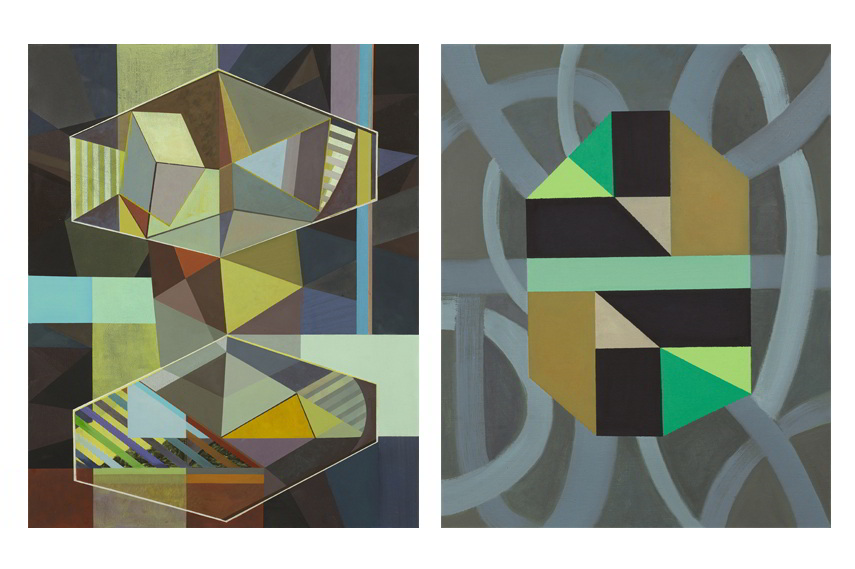 The Correlation Game
The canvases of Liang Manqi are bathed in dynamic and pastel tones where the spread of lines into different spatial dimensions is the main focus. Combining the fragments of colors and strikes, in this exhibition, Liang manfully establishes the new correlations of balance between space and the artwork. Her virtuousness is widely seen in her game with the canvas, where she, tendentiously, transforms it into a layered and spatial dimension of emotions. Going a step further in her game, Liang creates a site-specific space installation named Kate's place that includes paintings, wall mural and three-dimensional object in the gallery and clearly invites her audience to join her in this dynamic game of experiencing visions and the mind.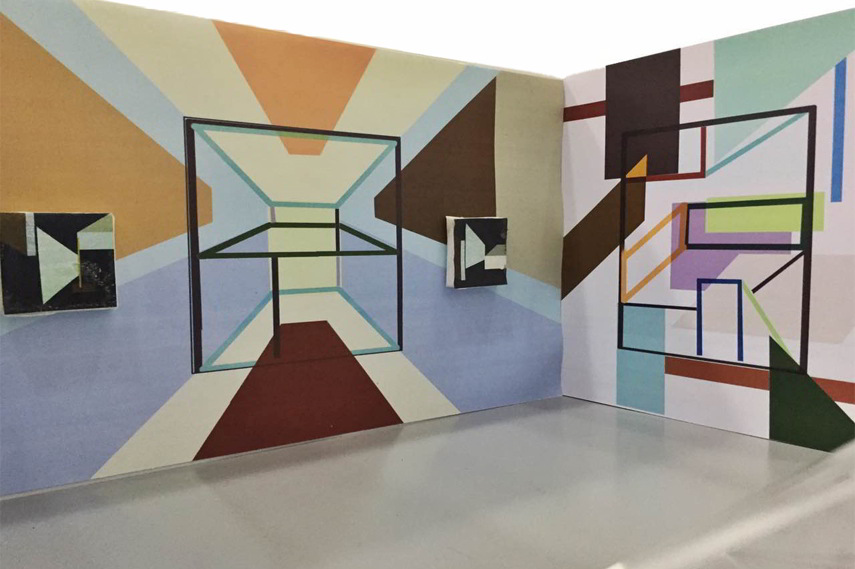 Imaginary Practice Solo Exhibition by Chinese Artist Liang Manqi at Contemporary by Angela Li Gallery in Hong Kong, China
Constantly enriching her canvases with a vigorous game between colors and space, Chinese artist Liang Mangi, in her Imaginary Practices, visually stimulates and approaches the senses of her audience. Do not miss this exceptional opportunity to experience her marvelous work and try to comprehend the boundaries between abstract and non-abstract dimensions. The exhibition will be on view March 18th - May 13th, 2016, at Contemporary by Angela Li Gallery in Hong Kong, China. The opening reception is scheduled for Friday, March 18th, 6-8pm.
Featured images in slider: Kate Liang - Analytics Triptych, Oil on Canvas; Left: Kate Liang - Empty Thing, Oil on canvas, 2016 / Right: Kate Liang - Icy Pillar, oil on canvas, 2016. All images courtesy of Contemporary by Angela Li Gallery.