Founded seven years ago by Eli Klein in SoHo, New York, the Klein Sun Gallery has built a reputation of a cultural institution specializing in Chinese contemporary art. Thus, the mission of the gallery is reflected in the cultivating of a unique selection of artists and the promotion of China's most ground-breaking talents. The gallery works in accordance with the idea o stimulating inter-cultural dialogue. Most recently, Klein Sun Gallery has been the host of an exhibition by Liu Bolin, which ended just a couple days ago (read more in our article A Colorful World?). There is an exciting group show coming our way – the Klein Sun Gallery will host a group of talented Chinese artists in a show that will last for the rest of 2014…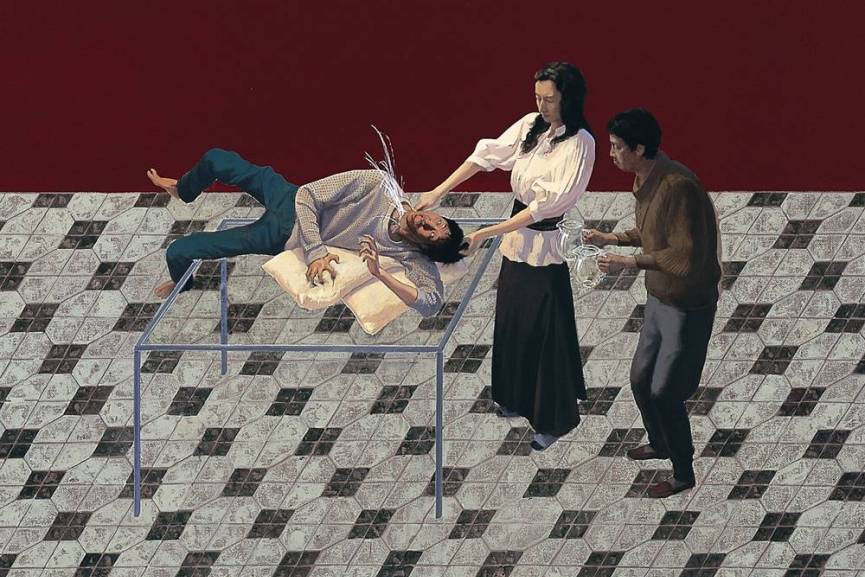 Lu Zhengyuan / Huang Yishan
Focusing on the single fake wax-peach, works by Lu Zhengyuan explore the various and numerous modes of observation. Echoing the aura of postmodernity, through the elements of the classical Western frames, the artist's expression mirrors the irony of the fake subject matter of hyperrealism. Thus, the artist tries to investigate the complex rapport which the public forms with notions of half-truths. Huang Yishan, similarly, explores the notions between reality and artistic absurdity. In his work, however, the messages are not direct, but "hide" in the intriguing composition of a painting, compelling the viewer to form a situation of deep interaction with a piece.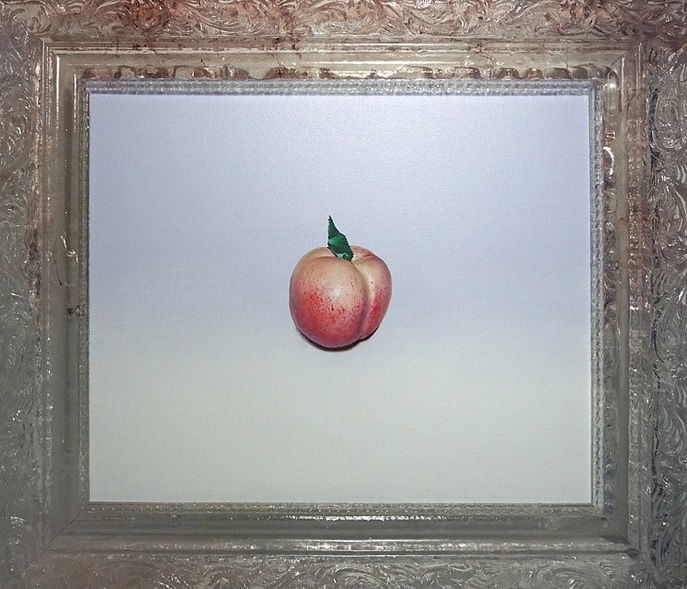 Chen Yujun / Tang Yongxiang
The art of Chen Yujun is a product of meticulous process which includes repetitious stripes and controlled brushstrokes. The artist, thus, builds his aesthetics which shows a sense harmony. This kind of composition has the power to hypnotize the viewer, making him or her focus on the playful brushstrokes. In the pieces Temporary Home No. 1 and Temporary Home No. 2, the seemingly flat surfaces are intertwined with the artist's ability to add substance and multiple dimensions. The work of Tang Yongxiang represents an interesting and inspiring interaction with the world of art. His Concave Painting is result of the artist's emotional rapport with a painting he had found in a demolished building during his trip to Shanxi. The artist incorporates his experience with art into the piece, which resonates the sculptural aura, rendering it to be a delicately layered composition.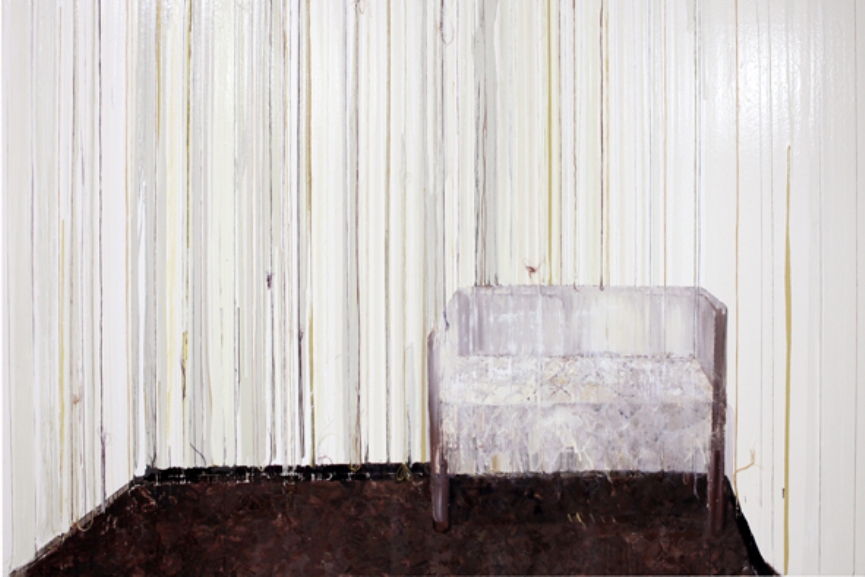 Inside – Outside
The body of work by four contemporary painters is an invitation to dwell upon the notions we might take for granted. Through the work of Lu Zhengyuan one can feel the nature of the intense relationship between reality an fiction; Chen Yujun's use of color palette is indeed a representation of poetic visual expression; the simplicity of the art pieces of Huang Yishan con only be an initial reaction, as the artist's work looks at the constructs of void; finally with the work Tang Yongxiang explores the ways in which our ideas develop from various influences, such as ideologies… In the period between November 6 2014 and January 3rd 2015, Klein Sun Gallery will host a group exhibition titled Inside-Outside, featuring artwork by four talented painters. The show is curated by Janet Fong.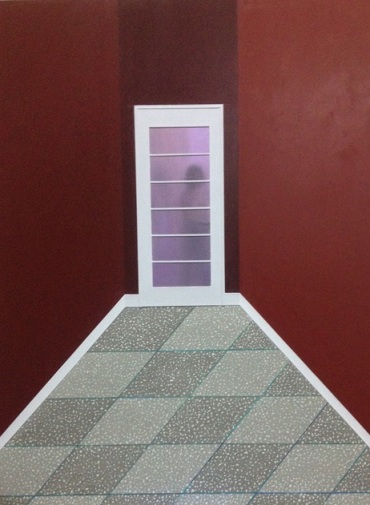 Featured image: Tang Yongxiang, Concave Painting, 2014 (segment)