Clean lines and aggravating emotions of Chen Fei are coming to Urs Meile Gallery in Beijing in another brilliant example of Chinese contemporary art. The Day is Yet Long is Chen's first exhibition at the gallery. His precise film-like paintings make nudity, lust, ugliness and frustration an abstract experience while extracting drama from seemingly everyday situations by using careful composition techniques and unusual elements. His paintings seem real and surreal at the same time and easily captivate the viewer's attention, transporting them into the artist's world which is not unlike a surrealistic, but highly relatable movie.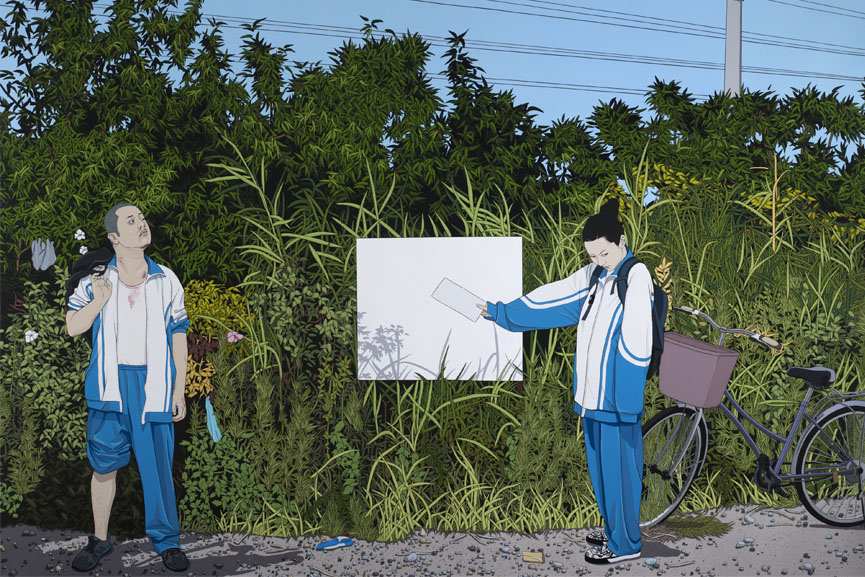 Bright Colors and Disturbing Narratives
Chen Fei graduated from Beijing Film Academy in China in 2005. In the same year, he started exhibiting his paintings. Ever since, his style, as well as topics and subjects of his paintings, have made him recognizable in China as well as in the international art scene. Chen's style is clean and crisp – the artist is probably most famous for his straightforward, flat and vibrant paintings. Intensive colors and clean and sometimes surprisingly precise lines (which appear as if they weren't drawn by a human) create a vessel for strong, disturbing and captivating narratives. The paintings of Chen Fei tell stories, often focused on overwhelming and not too positive emotions. They, however, do not depict anything too extreme. Chen draws tension-filled moments and highlights the drama in somewhat everyday situations, conveying the point through great attention to detail and careful arrangement of subjects and objects in every canvas.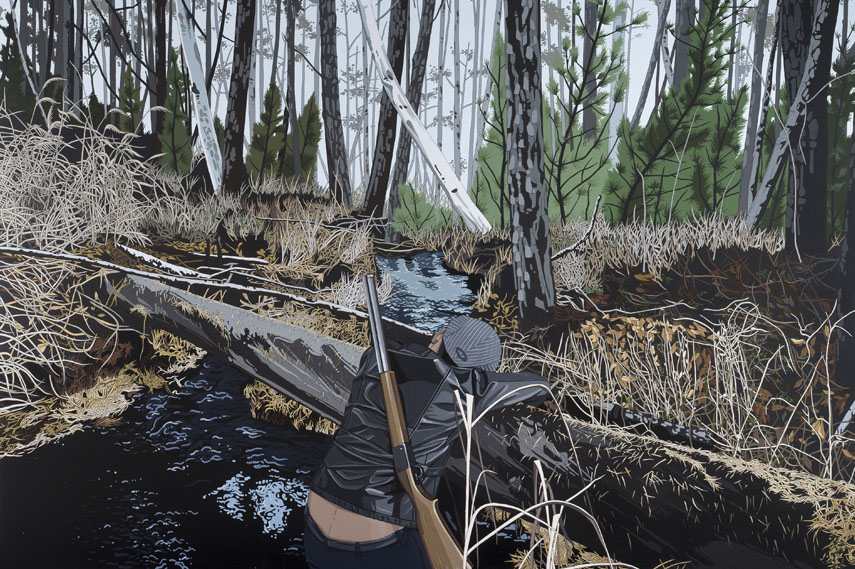 Self-Mockery and Stories in the Details
The art of Chen Fei is often autobiographical. His paintings, often resembling film stills, sometimes actually feature the artist himself – with a good dose of self-criticism and self-mocking. That's also a characteristic of some of the paintings on display at Urs Meile. In Hornet, he's a bare-chested shop owner. In I am the Jungle Chen is completely covered in tattoos. In Lychee, Chen is a worker frustrated with his sexual performance on the production line of a high-tech automated car factory. He is not, however, a part of every image.  Non-cooperation, for example, shows and elegant man in an atypical karaoke club, where a dead pig (that seems  like it has just been brought from a butcher's refrigerator) 'sits' between him and a woman. The visual elements in Chen's work are purposeful, and sometimes intendedly kitschy. However, none of them is redundant.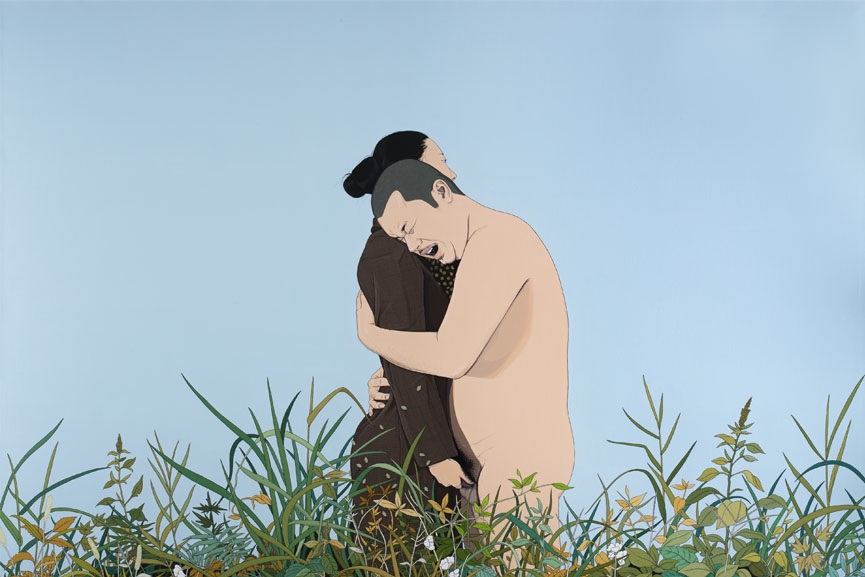 Chen Fei Exhibition: Chinese Contemporary Art in Urs Meile Gallery, Beijing
The artist's quirky imagination brings out attractive but tense imagery. His attention to detail is even reflected in the backdrops of the paintings (e.g. detailed, repetitive wallpapers). His arrangements are surprising but at the same time highly believable. Chen's imagery creates discomfort, but you cannot look away from it. The series of his work can be read as a movie script, and that's possibly the best way to describe what you'll experience in his new show in Beijing. The opening ceremony of The Day is Yet Long, the exhibition by Chen Fei at Galerie Urs Meile Beijing, takes place on March 12, 2016. The exhibition will be on display until April 30.
Featured Image: Chen Fei – Non-cooperation, 2015. Acrylic on linen. Images courtesy of Galerie Urs Meile, Beijing-Lucerne