Internet provides us with numerous options and search engines. Today, if you want to find something you need, you are just one click away. However, the problem with searching the internet is that the information are scattered and for that reason can become quite confusing. This is why more and more portals are focusing on collecting all the data at one place. This problem is obvious especially in the art world, where the number of artists, works and auctions are rising every day. Chinese art market, being one of the biggest and with the fastest growth, became aware of this issue long time ago. In 2009, they came up with a great solution – an online database for their contemporary art – ARTLINKART.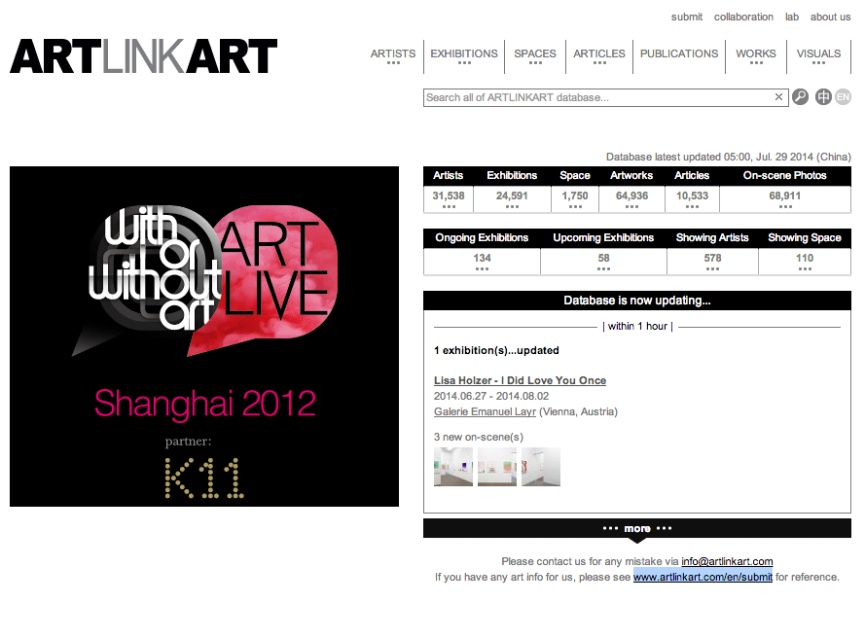 Everyday Growing Community
ARTLINKART is bilingual, interactive and updated daily, providing numerous options and information for its users – whether they are artists, art historians, collectors, students, or simply art lovers. Today, ARTLINKART covers more than 29,600 artists, 24,500 exhibitions and 1,750 art spaces in China. In their own words: 'ARTLINKART is targeting on archiving the complete Chinese contemporary art history more accurately and subjectively'. Website administrators do not only present us with basic facts, they also include photographs and artist profiles. The interesting thing is – anyone can contribute – from gallerists, art lovers or artists themselves.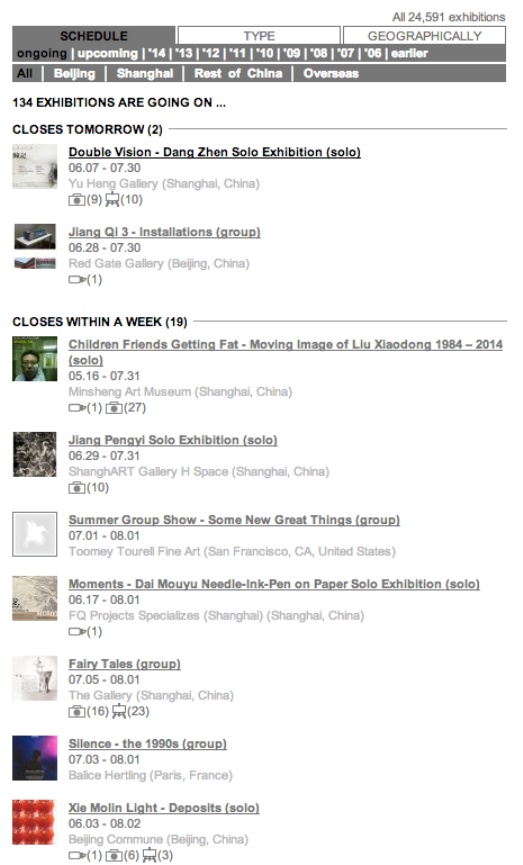 Simple And Systematic Search
The website is organized in a very systematic way – information is divided in several categories, such as title, dates, venue, organisers, sponsors, curators, artists and do on, all with a goal to make the search easier. Also, you can search needed information yourself, since ARTLINKART has provided a great variety of parameters, from date and type to geography for exhibitions. The interactive aspect of the website is just adding to its accessibility – once the event is listed on the database, everyone can upload their on-scene photos of exhibitions. That way everyone is involved in creating a unique community and platform for art lovers.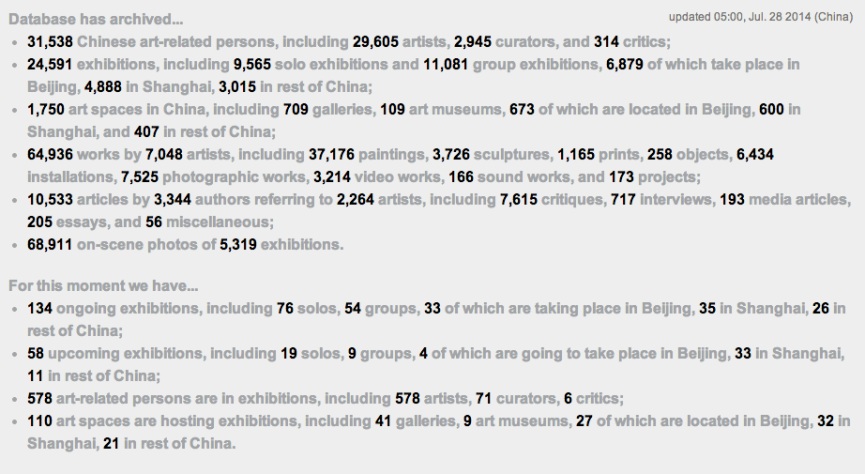 With Or Without Art
For a wider search, you can type theWOWA.com (standing for 'with or without art') in your browsers and get connected with ARTLINKART's sister site that also provides its users with art data, but it this case, from a large pool of global art information providers.
For now, both of the websites are free for use and accessible to everyone.