An artist whose work represents an extraordinary amalgam of high and low culture influences is almost perfectly executed within a powerful aesthetical unity. Chris Ofili uses his artistic expression to address some of the most intriguing questions of contemporaneity. The New Museum hosts an inviting and thought-provoking overview of an amazing career, which is on show during this fall and winter in New York. Make sure not to miss Chris Ofili's Night and Day…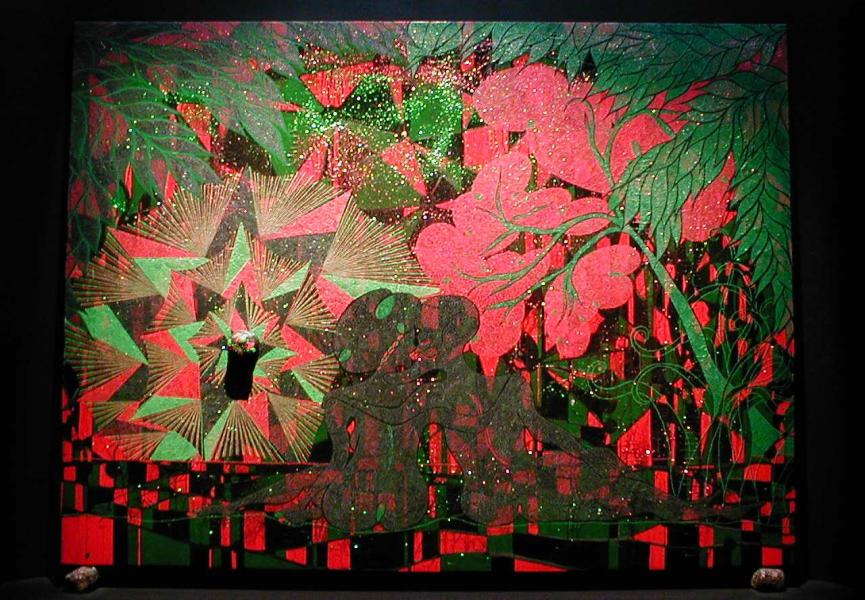 New Museum
The idea for the founding of the New Museum first appeared in the mind of Director Marcia Tucker, who was a curator at the Whitney Museum of American Art from 1967 to 1976. It was, in fact, as Tucker realized, that the artistic practice of living artist didn't completely coincide with the conventional exhibition space. Thus, the story of New Museum begun. With an already rich history, the New Museum re-opened at 235 Bowery, incorporating a theater, gallery spaces on five floors and a Sky Room with panoramic views of lower Manhattan. Today, this cultural institution is expanding its audiences which includes students, residents of the Lower East Side and artists, both emerging and those with a rich career.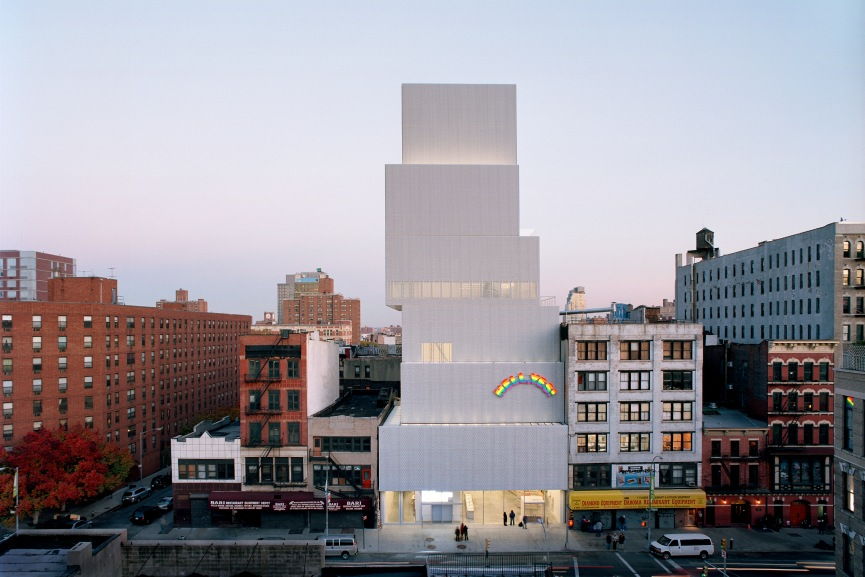 The Art of Chris Ofili
Chris Ofili is one of the most inspiring contemporary artists. Coming from the cultural space of the United Kingdom (have a look at 10 British Artists You Need to Know), the artist took up a role of the postmodern drifter – a traveler and researcher. This kind of approach to the creative process enabled Ofili to create distinctive and thought-provoking art. Some early paintings have been influenced by the artist's trip to Zimbabwe during early 1990s. This work includes a mesmerizing articulation of various cultural sources and characters, such as religious figures, political and cultural icons and so on… After transferring to a different cultural surrounding, form London to Trinidad in 2005, the artist changed his expression which was embodied in The Blue Rider series. This series echoes the blue light of twilight and resonates the essence of blues music. Influenced by the cultural context of Trinidad, the work goes beyond these notions and examines concepts of identity and history. Most recent work references somewhat the paintings of Matisse and Gauguin. These canvases are packed with exotic characters, extraordinary landscapes and folkloric and mythic narratives… The exhibition Night and Day articulates the works of all of the periods of the artist's creative path…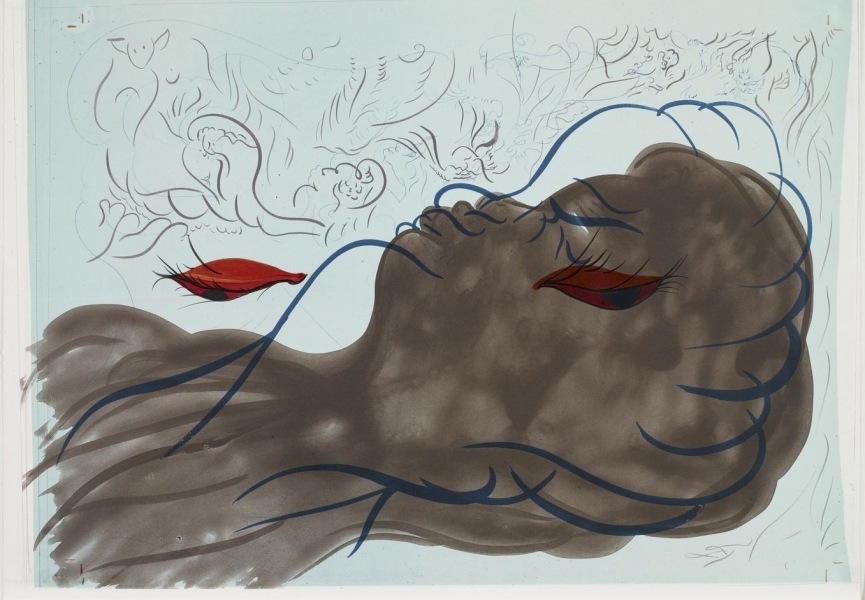 Night and Day Exhibition
This is the first major solo museum exhibition in the United States by Chris Ofili. A comprehensive body of work, including drawings, sculptures and paintings, representing an influential career is presented in the Museum's three main galleries. The artist's practice has undergone a series of transformations as well as inspirational inputs (spanning from history and the Bible to hip-hop music and Zimbabwean cave paintings). Curated by Massimiliano Gion, Gary Carrion-Murayari and Margot Norton, the exhibition is on view in the period between October 29th 2014 and January 25th 2015, at the New Museum.
The arena of Urban and Contemporary Art is a vast field of inspiring individuals and amazing creative practices. Design your own guide through this almost endless space of beauty – create a My Widewalls profile!