Over the past 35 years, Christian Marclay has been playing with perception and human experience of sensory data, exploring the fusion of fine art and audio cultures and transforming sounds and music into a visible, physical form through performance, collage, sculpture, installation, photography and video.
The artist is bringing his latest immersive audiovisual body of work which fuses art and technology to the Los Angeles Country Museum. Titled Christian Marclay: Sound Stories, the exhibition is the collaboration between the artist and Snapchat, drawing on the sounds and images of everyday life found on this multimedia messaging app. Evan Spiegel, co-founder and Chief Executive Officer at Snap, Inc. explained that the artist "has built a totally new way to explore the creativity of our community through sound–with unique and surprising results."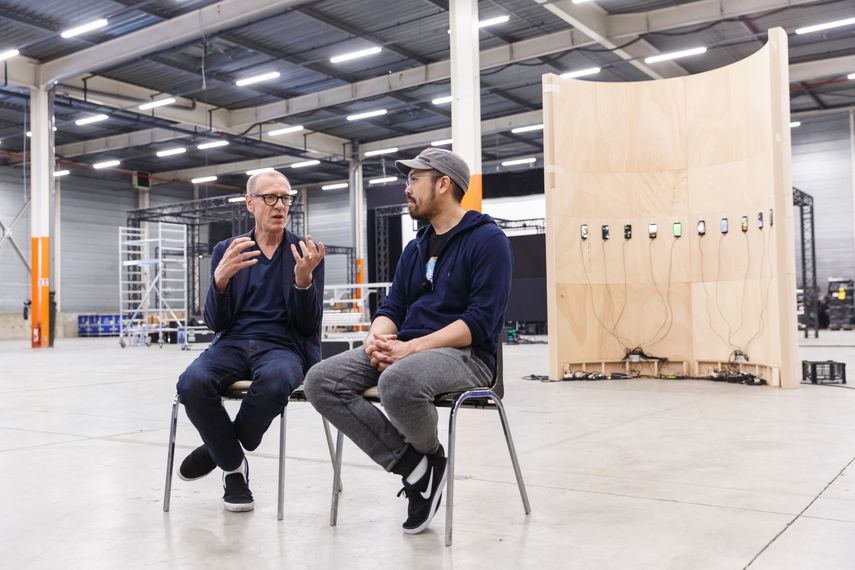 Responding to the Digital Age
Considering sound and musicality integral to his practice, Christian Marclay has been creating musical recordings, prints, sculpture, performances, and video works that incorporate strategies of montage, improvisation, and appropriation.
For this exhibition, which premiers in the U.S., Marclay experimented with millions of publicly posted Snapchat videos to create five immersive audiovisual installations, two of which are interactive. Absorbing the material of digital media into a work of art, these installations respond to the storytelling available on Snapchat and visitors' sounds and movements in the gallery space.
Rita Gonzales, the exhibition curator, explained that these new dynamic works respond to the current digital age. The artist himself stated:
Sound is too often ignored and purely incidental on most uploaded videos, image dominates, so I wanted to shift the focus on the sound. Sampling from millions of Snapchats was like having the largest ever collection of LPs to work with. Like a deejay, I started remixing these sounds.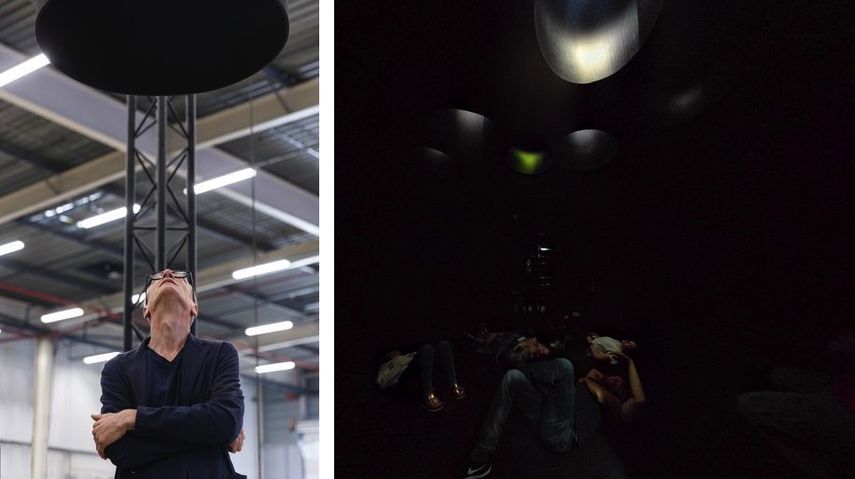 Works on View
The exhibition brings together five audiovisual installations, two of which are participatory.
In All Together, the artist used more than 400 Snaps to create a composition that plays across 10 smartphones, producing an intimate orchestra of synchronized sounds and images culled from everyday moments publicly shared. The work Tinsel Loop uses Marclay's 2005 composition Tinsel played across two screens by using an algorithm that searched the sounds of millions of Snaps to match each note of the melody. Exploring a feature native to the Snapchat app, "Turtle Mode,"  to sample and slow down individual Snaps, Marclay created Sound Tracks as a soundscape composed of eerie, unfamiliar noises generated by tablets whose sound is amplified by hidden overhead speakers.
Two interactive works, The Organ invites visitors to play a keyboard in the center of the room which triggers a set of Snaps that closely match the note played, while Talk to Me/Sing to Me invites them to speak or sing into smartphones suspended from the ceiling like elements on a mobile, subsequently analyzing and mimicked these voices through speech-detection and signal-processing technology.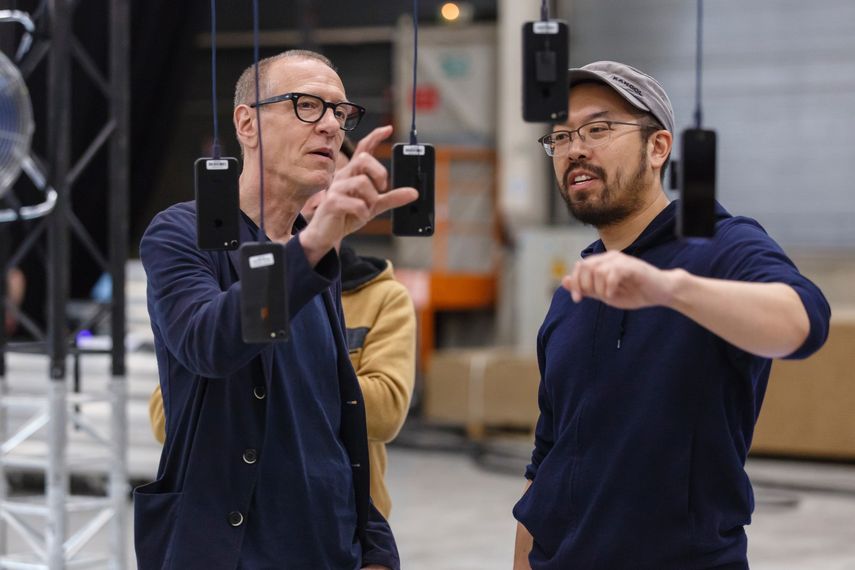 Christian Marclay at LACMA
In 2018, Snap joined LACMA's Art + Technology Lab Advisory Board, a group composed of the leading innovators across a variety of technological industries which is dedicated to helping drive the conversation around how museums will use new technology in the future and serve as advisors to artists who receive grants from the lab.
The exhibition Christian Marclay: Sound Stories will be on view at LACMA, Art of the Americas Building, Plaza Level from August 25th until November 11th, 2019.
Featured image: Christian Marclay - The Organ (detail), 2018. Installation photograph, Christian Marclay x Snap: Sound Stories at Le Centre d'art La Malmaison, Cannes, © 2019, photo © Benoit Florençon. All images courtesy LACMA.