The art market bubble of the art edition prints is standing strong and is proving that the discipline is one of the most important branches in arts today. The exploration of the traditional woodcut technique marks Christiane Baumgartner's first solo exhibition at Galerie Christian Lethert in Cologne, Germany. Baumgartner is one of the most innovative figures in the art of contemporary printmaking, and the abstraction in her works rises out of the artist's investigation of the traditional woodcut technique fused with the modern digital imagery, which the artist takes as a starting point for her work.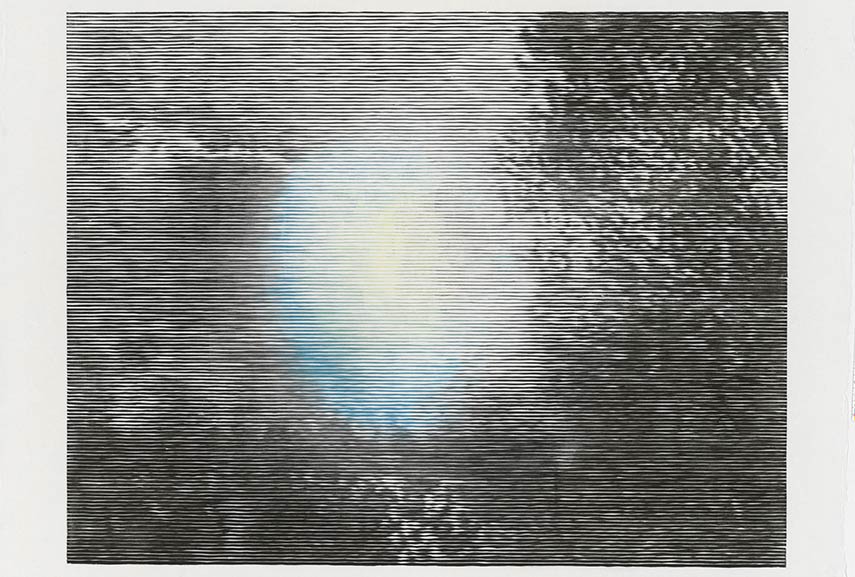 The Magic of the Woodcut
Christiane Baumgartner amazing woodcuts are inspired by a variety of different images, photographs, videos, and documentations, which the artist found or produced herself. Transferring the images into one of the most traditional printmaking technique, the artist cuts the horizontal lines, which, with the structure of the wood itself, help to build her abstract images. The structure of the wood surface indicates the former image, and the viewer, due to the grade of abstraction, completes the full understanding of her prints. Skillfully using this abstraction, and the absence of the full image, the artist's woodcuts question the perception of the eye, the concepts of time, space and motion, and the problem of depicting them.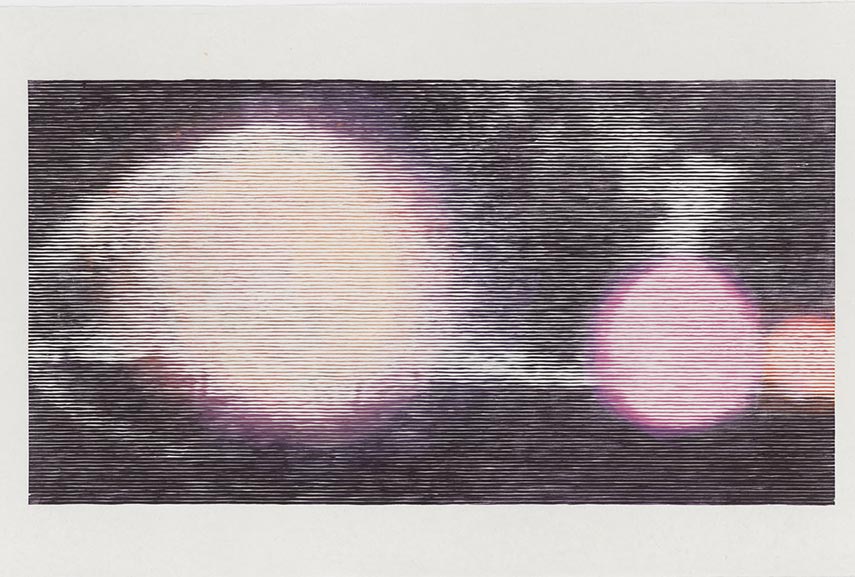 The Featured Works
Through the use of a self-generated line grid, the featured woodcuts in the exhibition seem to flicker when looked at and the scene that is static appears to be moving again. This quality of her work, seems to link the artist to the long-standing tradition of Optical Illusion art, where the perception of the eye was frequently challenged. The large piece in the exhibition, the nearly two by three-meter-work Storm at Sea, uses the so-called Moiré, which occurs when a secondary pattern is superimposed on the primary creating an optical illusion of some sort. The exhibition will feature for the first time, additionally to monochrome woodcuts, the artist's multi-colored works form the series Cosmic Fruits, depicting spherical, planet-like objects, which also seem to flicker in different colors.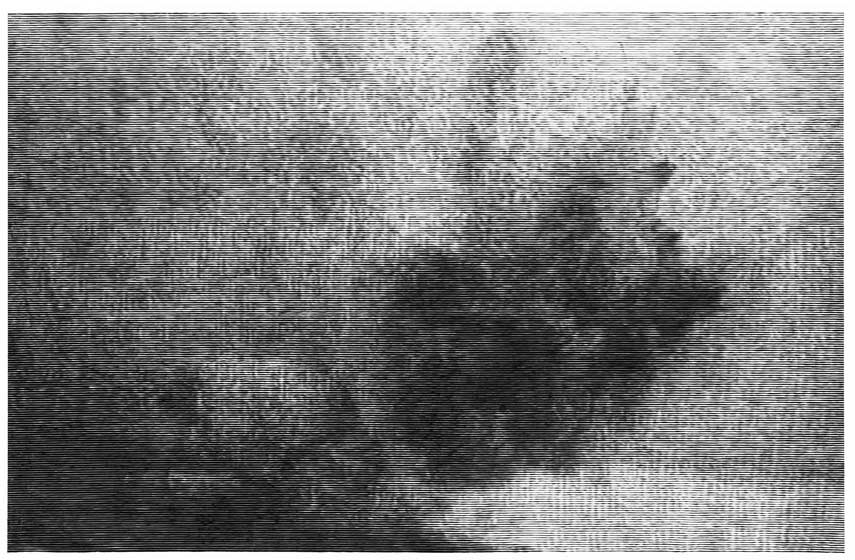 Christiane Baumgartner Exhibition at Galerie Christian Lethert
Filling the space of the Galerie Christian Lethert with her abstract woodcuts, Christiane Baumgartner evokes the questions concerning the perception of the eye, contemplative experiences and an immersion into the seeing of the flickering images, which represent big waves, solar eclipse and fuse the traditional technique with the film and TV images. Lasting from 3rd June until 23rd July 2016, the exhibition offers a reflection into the work of some of the most innovative printmakers today.
All images courtesy of the artists and Galerie Christian Lethert. Featured image in slider: Christiane Baumgartner - Cosmic Fruits – Kiwi, 2016