The Post War and Contemporary Day Auction at Christie's London showed what we have already known after this week's Contemporary art evening sales at London - Christie's didn't win the battle with Sotheby's. And while the Post War and Contemporary Evening Auction at Christie's was a good one, both in terms of percentage of sold lots and total money gathered - just not that big as Sotheby's - the Day Auction was considerably less successful. It had less than three-quarters of sold lots, and the total value of sold lots was way bellow the sum of low estimates, when looking the auction in total.
Christie's versus Sotheby's Contemporary Art Sales in London
As you, perhaps, have already heard, Sotheby's had the second highest Contemporary art sale in Europe ever, and fell shy for just $3.9 million in pursue of Christie's record. Sotheby's evening sale achieved $176.4 million, and that was more than Christie's evening and day sales combined - Christie's totalled $146.9 million out of its contemporary art sales in London. However, if you look at the total estimated values of combined evening and day sales at both auction houses, things look a bit different. Sotheby's did hit big numbers, but was expected to score much bigger - its total estimate for evening and day sale was way beyond the actual score: instead of achieved $198.7 million, people from Sotheby's were expecting something in the range of $243.5 - $347.7 million (the estimated value for sold lots was $153.7 - $217.4 million). Christie's sales, combined, was more solid ones. The total worth of two days sale was $146.9 million, but that was less than $2 million under the low estimate for both auctions combined (total estimate was $148.5 - $208.8 million, and $123.4 - $172.1 million for sold lots). So, in a word, Sotheby's auctions were bigger, but they were also meant to be big - bigger than the actual result. Christie's auctions were more modest to begin with (if something like "modest" could be told about $150 million worth of auctions).
Robert Longo - An Unsuspected Winner in London
There were four lots that had higher value than Robert Longo's Untitled (Last Tiger), but none of those four wasn't sold for anything near $842,983 as Longo's Tiger did, and one was left unsold - Jean-Michel Basquiat's Untitled. Also, several top priced lots were sold at or under low estimate, while five lots that were estimated between $230 and $470 thousand didn't find a buyer - works by Georg Baselitz, Barry Flanagan, Lucio Fontana, Juan Muñoz and Richard Serra.
If you look at which lots have exceeded the expectations prior to the auction, you could see that those were mostly low-to-middle priced artworks, priced between $10,000 and $50,000. Claude Lalanne's Hanoukia was sold for a price that was more than five times bigger than its high estimate (+420 percent difference), Jean Dubuffet's Portrait d'Homme II had its hammer price four times bigger than high estimate (+300 percent), Stefan Brüggemann's Stuck or Puddle Painting 3 had +220 percent, and Marcello Lo Giudice's Eden Blu was sold with +205.6 percent difference.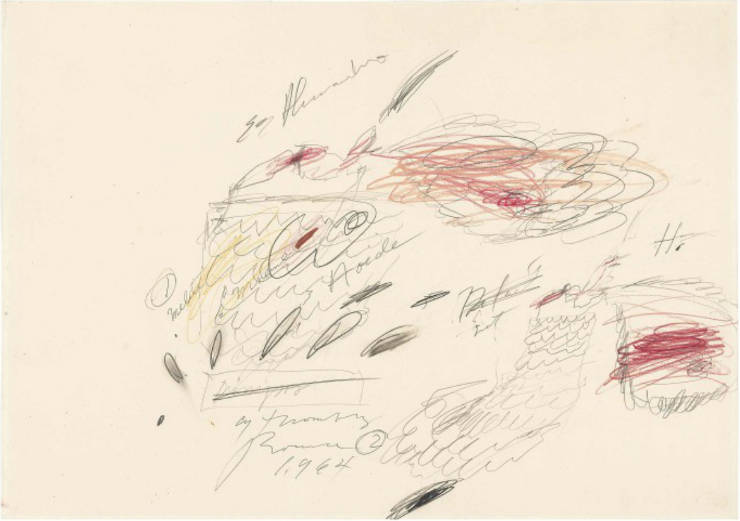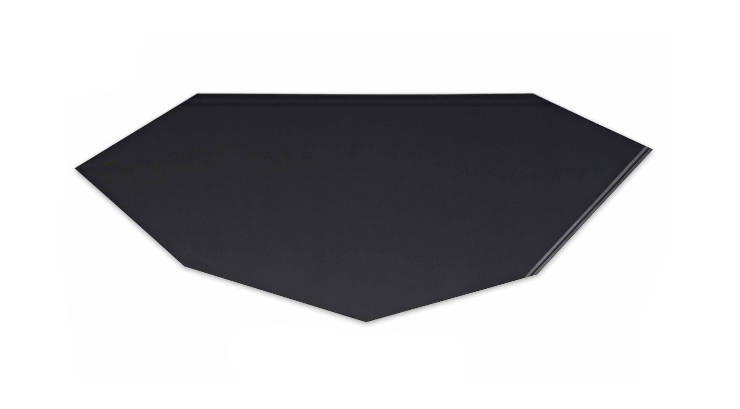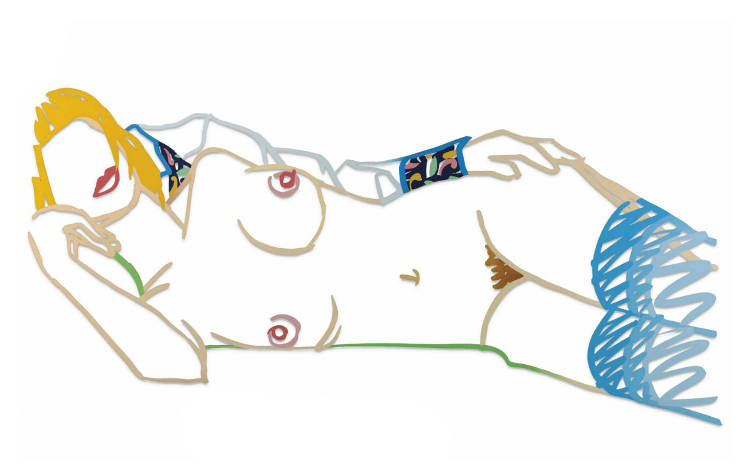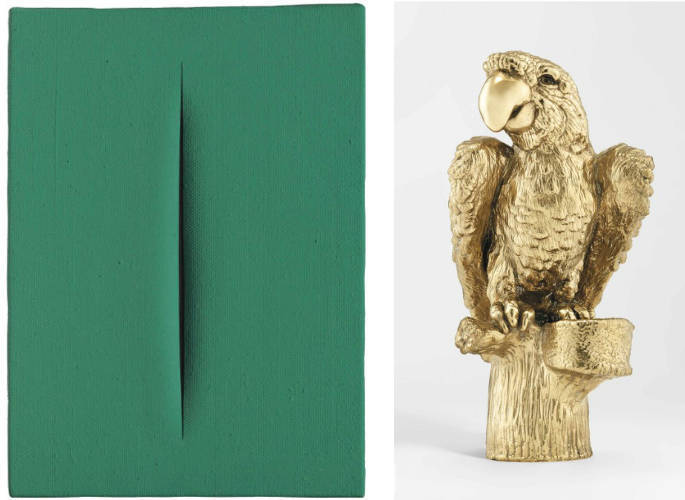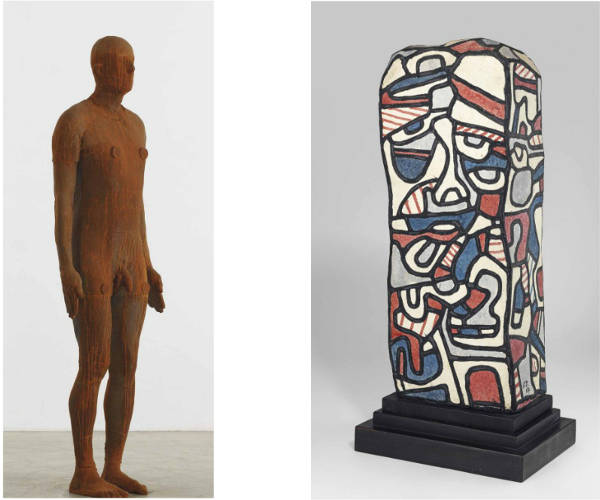 Post War and Contemporary Day Auction Results
Out of total 211 auctioned lots, 158 were sold at Post War and Contemporary Day Auction at Christie's London on July 1 (74.9 percent). These 158 lots were sold for $17.9 million, and the average hammer price was $113,421. Almost half lots (45.6 percent) were sold in range of estimated values, 21.8 percent of lots were sold over high estimate, and 25.3 percent under low estimate.
Bellow, you will find two tables with the summary of this auction, and with detailed information on every lot that was put on sale in London.
Sign up for My WideWalls for FREE and be up-to-date with contemporary and street art.
All images courtesy of Christie's.