Christie's auction broke 11 records! Postwar and Contemporary Art Evening Sale held on November 12 at Christie's New York reached the sales total of $852,887,000, with a very high sell-through rate of 97% by value and 94% by lot! The total amount includes buyer's premium, and it is the highest auction record in history for Christie's Auction House. Soaring prices once again emphasized the popularity and desirability of luminaries such as Andy Warhol, Roy Lichtenstein, Willem de Kooning, Martin Kippenberger, Cy Twombly and, with little surprise, Jeff Koons, the most influential male artist on the scene, according to the ArtReview. In the auction room, powerful bidders came from both Middle East and Asia, with the strongest buyers still coming from America, all competing for masterpieces by the most prominent artists of the 20th century.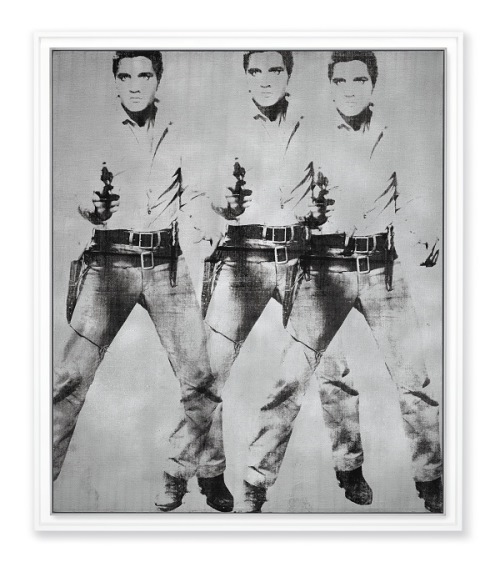 Three Elvises and Four Marlon Brandos
Out of 75 lots on auction on Wednesday, only 5 remained unsold, but 23 works surpassed a high mark of $10 million, and 11 even got more than $20 million each. The entire evening was in the sign of Andy Warhol, whose two pieces top the list, with a combined total of $151,530,000. The priciest piece was Warhol's Triple Elvis (Ferus Type), a silk screen painting from 1963, with a hammer price of a whopping $81,925,000. Four Marlons (Marlon Brandos, to be exact) from 1966 follow, sold for $69,605,000. The two iconic works were once on display at a casino in Aachen, belonging to the government-controlled German casino company WestSpiel. Standing in the same spot since the late 70s, Triple Elvis and Four Marlons have now found their new owners, both estimated around $60 million, but both surpassing their respective estimates significantly.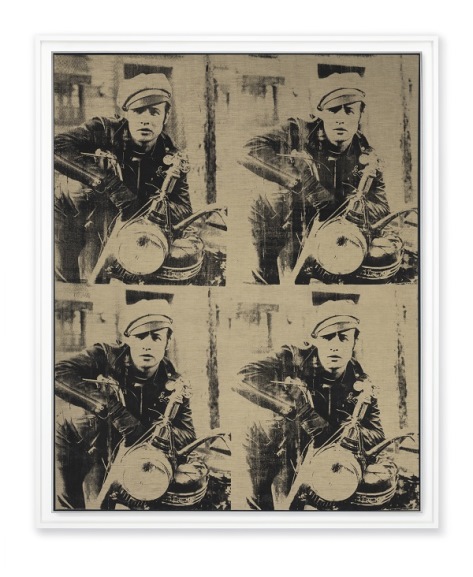 Art Power and Big Names at Auction
The eleven records broken by the Christie's auction on Wednesday include selling records for Cy Twombly and Ed Ruscha. Cy Twombly's Untitled Blackboard painting, an abstract work recognizable for an overlapping series of artist's looping signature moves, was estimated between $35 and $55 million, but it reached the price of $69,605,000, the same as the second-ranking Warhol. The next piece on the high-to-low pricelist of the sale is Francis Bacon's Seated Figure from 1960, inspired by Velázquez's portrait of Pope Innocent X, which sold on estimate for $44,965,000, while the following Gerhard Richter's Abstraktes Bild (648-3) brought $31,525,000, about a million and a half above the high estimate. An interesting fact about Bacon's painting is that it has already been sold on auction by Christie's in 1996, when it brought "only" $2,5 million, allegedly bought by a Belgian dealer Pierre Salik. Larry Gagosian bought Ed Ruscha's Smash from 1963 for $30,405,000, high above the $20 million top estimate, as well as the self-portrait by Martin Kippenberger from 1988 for $22.5 million. This is probably the time to look into good deals for both Ruscha and Kippenberger.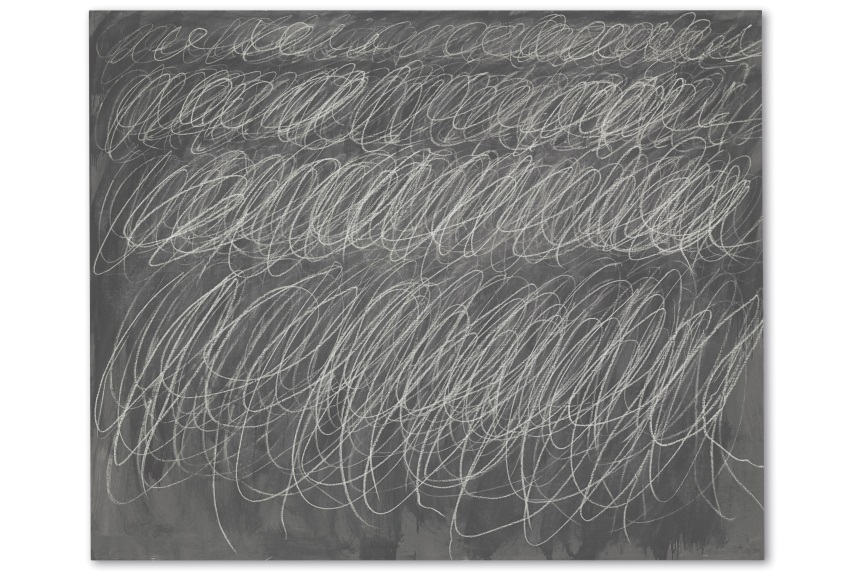 Not only painting was among the top sellers at the Christie's Evening Art Sale, as Willem de Kooning sculpture Clamdigger from 1972 justified its estimate with $29,285,000, followed by work by a post-war abstraction King Oliver by Franz Kline from 1958, which went for $26,485,000.
Jeff Koons was represented by a Balloon Monkey (Orange) sculpture, which sold on estimate for $25,925,000. Even though the sculpture is of a monumental size, its price is far from the soaring fee paid for his, now iconic, Balloon Dog, which brought Koons planetary fame (and fortune, we can say).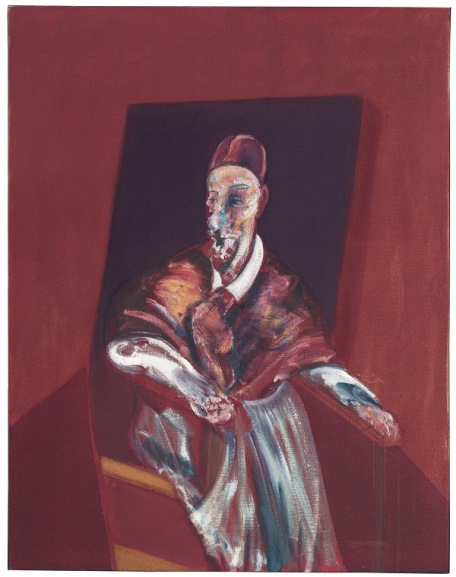 More Sparks and Highlights of the Evening Art Sale
Among the most famous names, it's hard to pick out a few, especially knowing that Peter Doig, as one of the most sought-after painters today, is represented at the event, and that there's a selection of Cindy Sherman's Untitled Film Stills on sale. Four of Christopher Wool's works were sold, with the highest one reaching $14,165,000. Six works by Roy Lichtenstein were topped by Reflections on the Prom that went for $21,445,000. A piece by Yayoi Kusama, White No. 28, sold high above estimate of $2 million, reaching $7,109,000, while Sherman's Film Stills were on estimate, selling for $6,773,000. If you were ever wondering for how much does Warhol's Campbell Soup go these days, the answer is - for $7,445,000, which was a middle estimate of the 1962 original painting. Among auction gems, there was Lucian Freud's brilliant 2001 oil on canvas, Julie and Martin, sold for $16,965,000, not above, but still reaching the estimate price.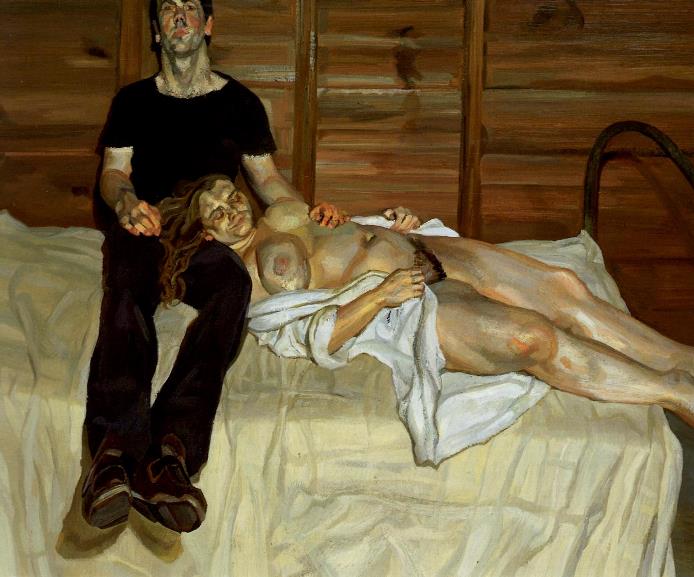 High prices, auction room records, everyone who's anyone and bidding dynamics marked the Postwar and Contemporary Evening Art Sale at Christie's on November 12, and, as the release says, the quality and the results of the event were truly - epic.
For all auction results at Christie's visit the auction house website.
To be informed about Results from Contemporary and Urban Art Auctions, sign up for My Widewalls and customize your collector experience!