In Christie's auction house in London on Wednesday, March 18, Prints and Multiples auction has taken place. It was yet another auction where you could find works of artists from many different art periods - from Albrecht Dürer and Harmensz. van Rijn Rembrandt to some of the greatest names of 20th century - Pablo Picasso and Andy Warhol. The latter two artists also had the most works auctioned at Christie's Prints and Multiples on Wednesday - Picasso had 34, and Warhol had 9 lots.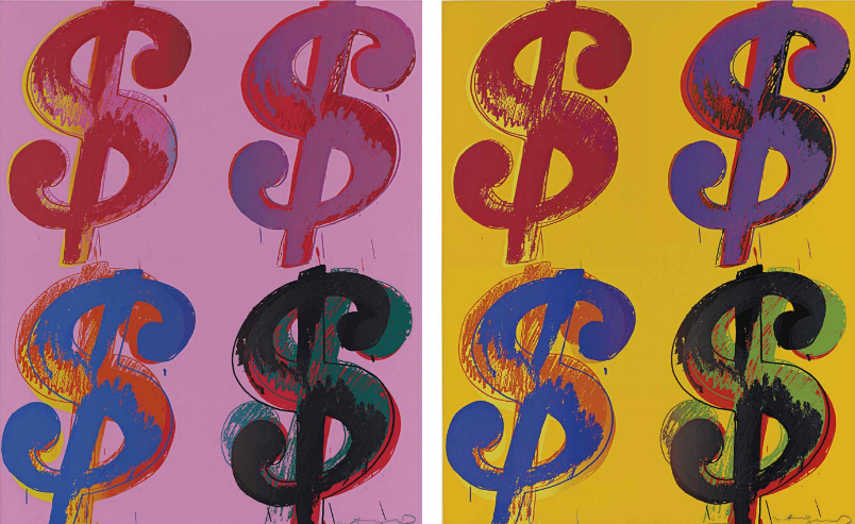 Christie's: Prints and Multiples - The Overview
Of course, we will only focus on contemporary artists and their work. Out of total of 107 lots at Christie's, 43 were contemporary art and 33 of them were sold, which was a solid 76.7 percent. Just 9 lots were sold over their respective high estimated prices - 20.9 percent of all lots, and 27.3 percent of sold lots. Most of sold lots changed owners for prices that were in range of their estimated values, a total of 14 lots, or 42.4 percent of sold lots. Ten lots changed hands for prices that were less than their low estimates, and that was 30.3 percent of number of sold lots. These 43 lots that were sold on March 18 at Christie's, made combined price of $1,126,817, which was -14 percent difference from the total of their high estimated prices ($1.31 million), but was +27.3 percent on sum of their low estimates ($884,863).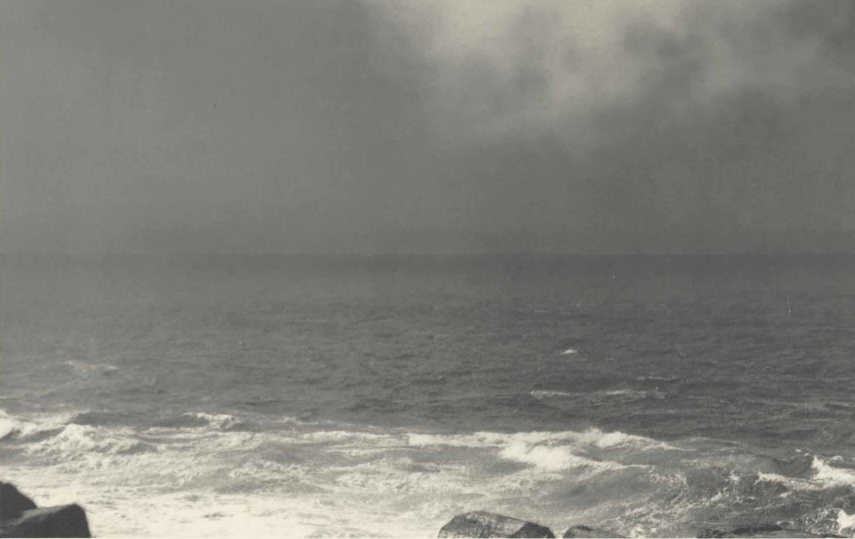 The Best Individual Results
Out of top three best-selling lots of the day, at least when we speak of contemporary art, two was Andy Warhol's. His work $ (4) achieved the highest price of the auction amongst contemporary artists, as it was sold for $225,388, just $3,000 under its high estimate. Lucian Freud's Eli had hammer price at $129,058, which was good for +5.9 percent difference from its low estimate, and third was Warhol's Marilyn, with hammer price at $114,238. These three works were the only ones that reached six-figure prices. At number four, Francis Bacon's Miroir de la Tauromachie was sold with almost +9 percent difference above its high estimate, and just under $100,000 ($99,418). Cy Twombly's Natural History, Part II: Some Trees of Italy underachieved a bit, as it was sold for $59,280, and it was estimated at $60,920 - $91,380. Lucian Freud's Woman with an Arm Tattoo was also estimated at that range, but was sold for $56,316. Every other lot did not reached $50,000. Also, as only 9 lots had their hammer prices above their high estimates, there were not much spectacular results when it comes to the difference between the hammer price and the high estimated price. The only lot who was really successful in this field was Roy Lichtenstein's Crak!, which was estimated at $7,615 - $10,661, and was sold for $21,489, or with +101.6 percent difference.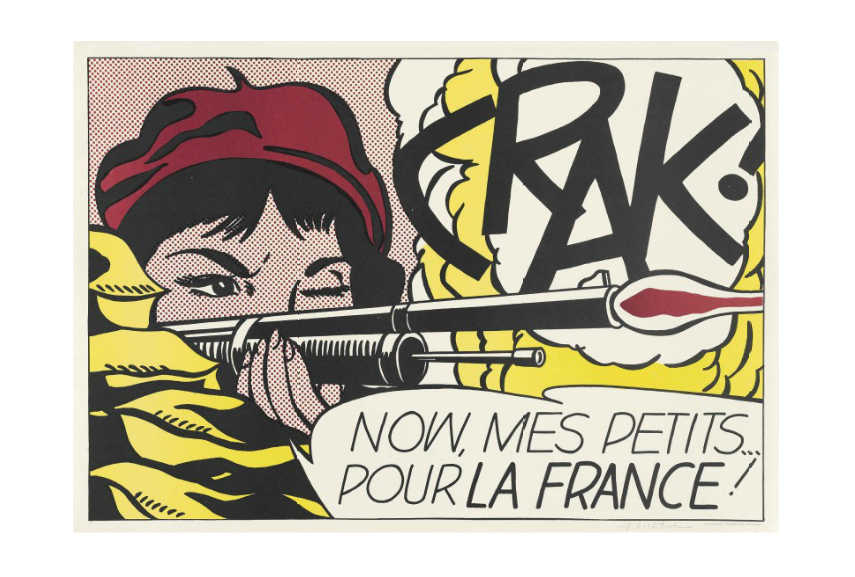 The Unsold and Underperforming at Christie's: Prints and Multiples
Out of total of 10 lots that weren't sold, the highest estimated value had Lucian Freud's Blond Girl, with the estimate range at $60,920 - $91,380. Richard Hamilton's The Solomon R Guggenheim ($45,690 - $76,150), Marlene Dumas' Purple Pose; Snowflake; Dorothy D-lite ($30,460 - $45,690) and Francis Bacon's Three Studies for a Self-Portrait ($30,460 - $38,075) also had their estimated prices fairly high, but weren't sold. When we talk about which lot was sold with the highest negative difference between their low estimate and hammer prices, there also weren't spectacular lows, as Andy Warhol's Speed Skater had the worst result with -10.8 difference. However, the most unsuccessful artist of the auction was Sam Francis, as four of his five auctioned works weren't sold.
Please, scroll down to see the detailed information for every lot that was on auction on Wednesday at Christie's.
Christie's: Prints and Multiples in Details
Sign up now for My WideWalls and be up-to-date with contemporary and street art.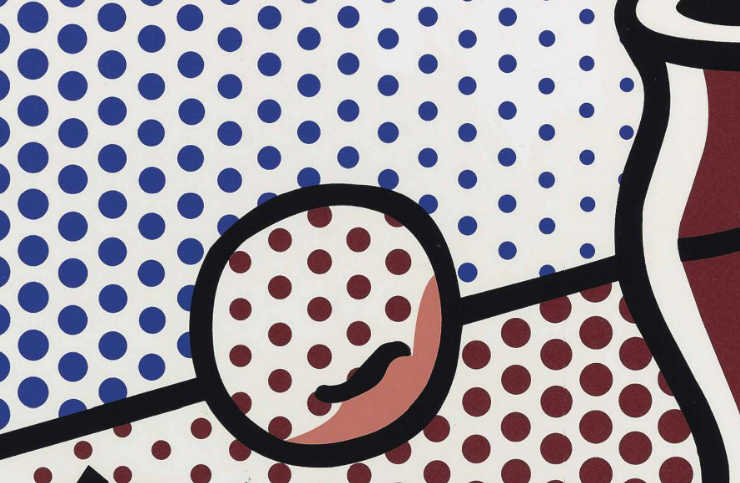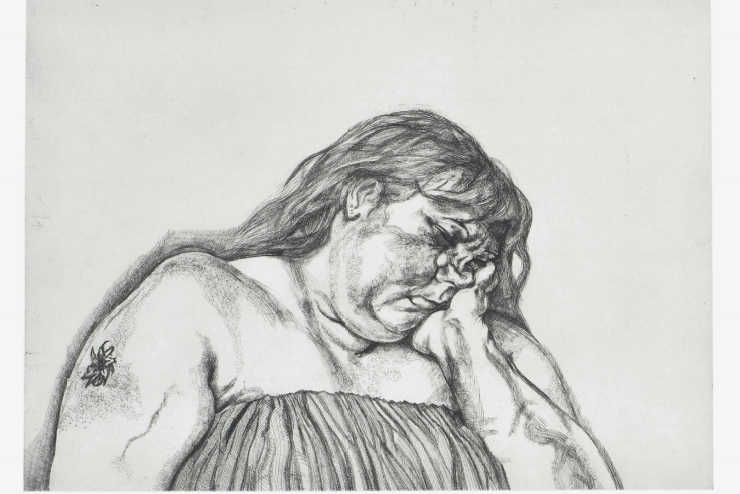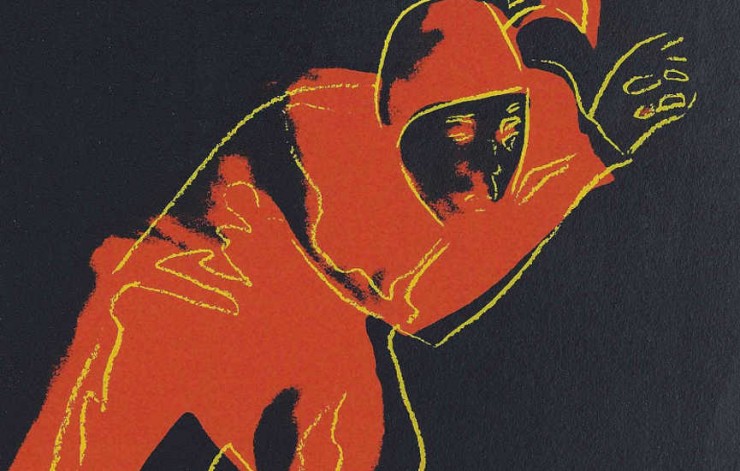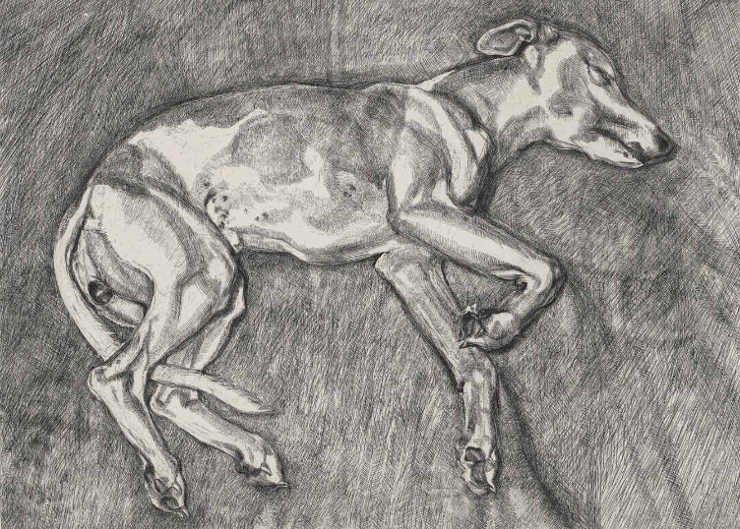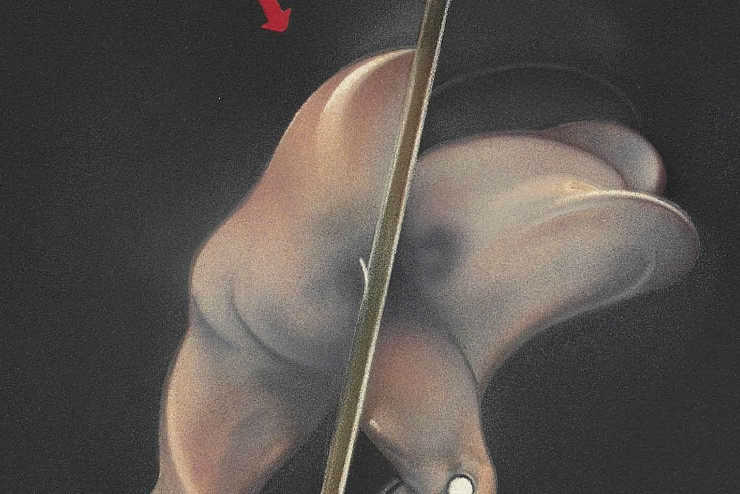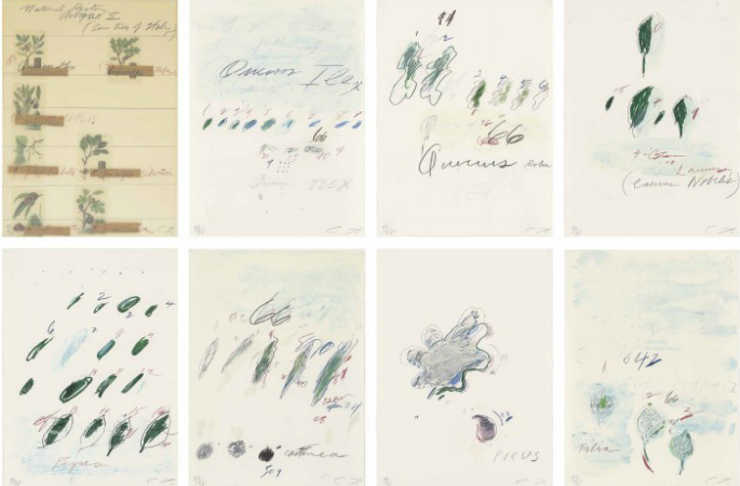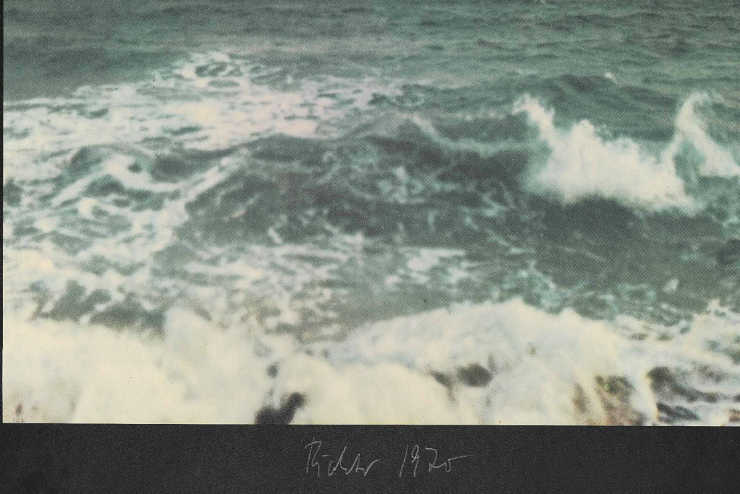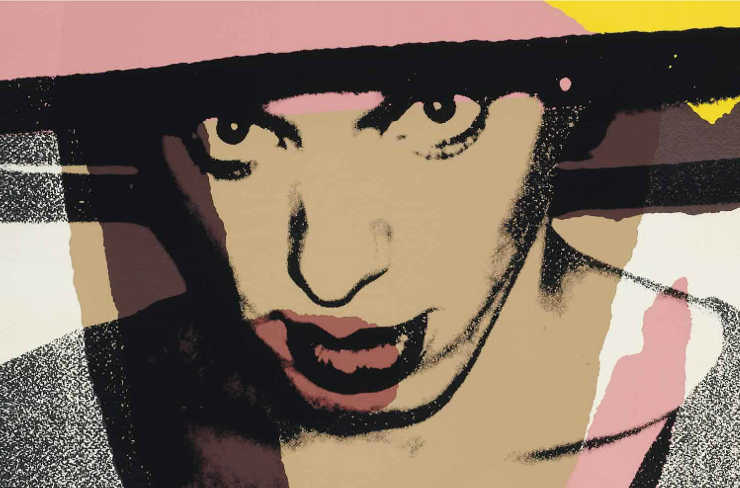 Featured images: Andy Warhol - Mick Jagger, 1975 (detail) (Lot 122) and Roy Lichtenstein - On, 1962 (detail) (Lot 117).
Also in sliders:
- Sam Francis - King Corpse, 1986 (detail) (Lot 132)
- Marlene Dumas - Purple Pose; Snowflake; Dorothy D-lite, 1999 (Lot 154)
- Francis Bacon - Miroir de la Tauromachie, 1990 (Lot 140)
- Christopher Wool - Black Book, 1989 (Lot 153)
- Roy Lichtenstein - Shipboard Girl, 1965 (detail) (Lot 119)