There is always something interesting happening at Reed Projects – exhibitions, art projects, different types of art events – simply, it's never boring in this great art space. In the last three months, we saw some amazing art shows in this Stavanger-based gallery (including the exhibition of ICY & SOT that was entitled CUTitALISM). As Christmas is approaching, Reed Projects prepares a special offer – the gallery will pick out items of art each day and give out discounts/deals trough the month, during the big group winter exhibition that is entitled HOME. A number of amazing artists are participating in the show, so be sure not to miss it: you can buy some beautiful artworks – maybe as part of your Christmas art shopping, or for your collection. After all, you can enjoy some nice art, at least.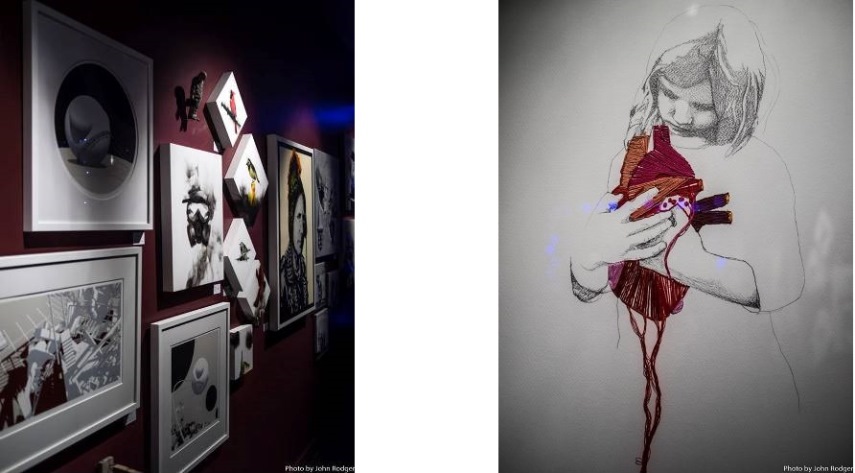 HOME Group Exhibition
HOME group exhibition is running from the end of November until January. Apart for being a great show presenting new amazing pieces by a number of local and national artists, as well as new work by gallery's roster of international artists, the exhibition is a perfect opportunity for some nice Christmas shopping, as well as for enriching your art collection. So, those who will be lucky to have an opportunity to visit Reed Projects in the weeks to come will see the latest works by Martin Whatson, Pure Evil, Sandra Chevrier, Spazuk, Isaac Cordal, Line Osmundsen, Dot Dot Dot, Nina Ghafari, Wan Ho, Argus, Ernest Zach, and many more. Just to remind what amazing pieces we saw during the NuArt Festival 2015 –works by many of the artist who were participating at this year's festival will be presented during the exhibition HOME. Finally, new Line Osmundsen print was released during the exhibition, and we should also mention the gallery's special offers on books and previous works from the backroom and deals on print releases from Reed Projects Exclusive Print Editions.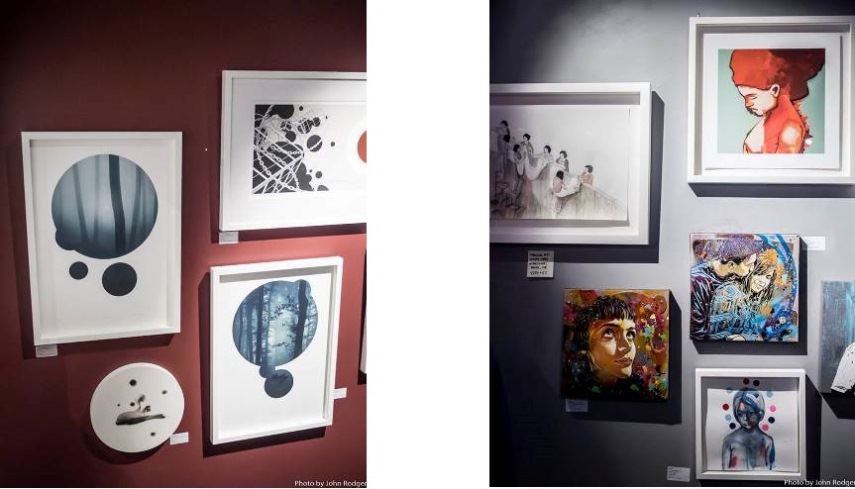 Special Christmas Calendar at Reed Projects
The exhibition HOME has been constantly rotating as you will be able to 'buy off the wall'. The gallery is running a special Christmas-Calendar during the month of December. Reed Projects is picking out items of art each day and giving out discounts/deals trough the month! As we already mentioned – this is a perfect opportunity for buying a nice Christmas gift! Plus, Reed Projects is very exciting to announce that it is the first Gallery in Norway to accept bitcoin as payment. Bitcoin is a peer to peer decentralized currency that enables instant payments to anyone located anywhere in the world (speaking about bitcoins, be sure to check out our article about conceptual art and bitcoins).
You Can Find More Information on Artworks in This Catalogue
December at Reed Projects: Christmas Art Shopping
For those who still do not know, Reed Projects is a project space established as a way to utilize the networks created through our development of the NuArt Festival and other public art projects. It exhibits a broad range of work influenced by street art, illustration, drawing, graffiti, urbanism, subcultures and various aspects of Popular Culture. So, be sure to use this unique Christmas opportunity – visit the gallery during December, and buy an amazing piece of art. When it comes to the exhibition HOME, it was opened on November 19, 2015, and will run until January, at Reed Projects in Stavanger, Norway.
Featured Images: HOME Exhibition. All Images courtesy of Reed Projects.