Do you know what you'll buy to your loved ones for Christmas? If you do, you might consider yourself lucky. It might sound irrelevant, but when Christmas comes, you suddenly receive the enhanced ability to make someone happy. Of course, we are talking about Christmas presents - if you pick your presents wisely, you'll gladden someone of your choice. And there are not many things nicer than to have a content surrounding. But, there lies a danger, as well: you could also go wrong with your present. If anything sucks in this world, it's when you receive a present you don't want (Yes, we are talking about so called first world problems right now, as you have guessed). Even worse than that is when you receive some poor and trashy gift from someone you care about (and for whom you have already spent a little fortune). And when you receive that lame gift, you simply have to be a hell of an actor not to show the disappointment on your face, which is not recommended, by the way, since this suppression of emotions will eventually kill you.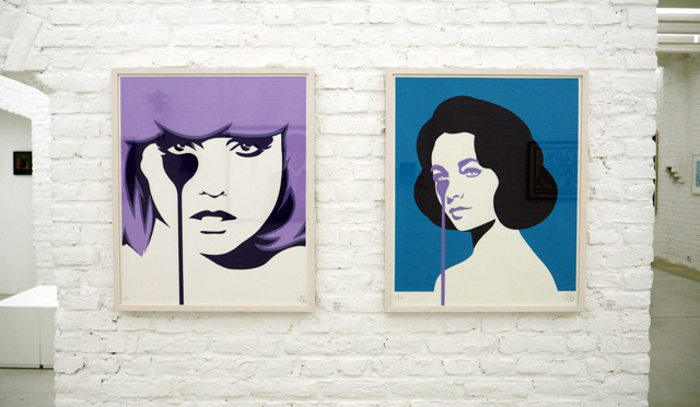 Artwork as a Christmas Present
But, hey, we have a suggestion: why don't you buy an artwork for Christmas? This would have been a great present for someone, if you know that someone's artistic taste, of course. And if you find yourself in Cologne during December, be sure to check out a Christmas Exhibition named Schöne Bescherung, at Die Kunstagentin gallery. Schöne Bescherung could be translated as "Merry Christmas", but it could also be translated as "a fine mess", and a fine mess it really is. Anne Scherer has picked up for you a really fine collection of Urban Fine Art - from pieces that could be called "classics", downright to true rarities, and a few gems that have actually never been displayed in public.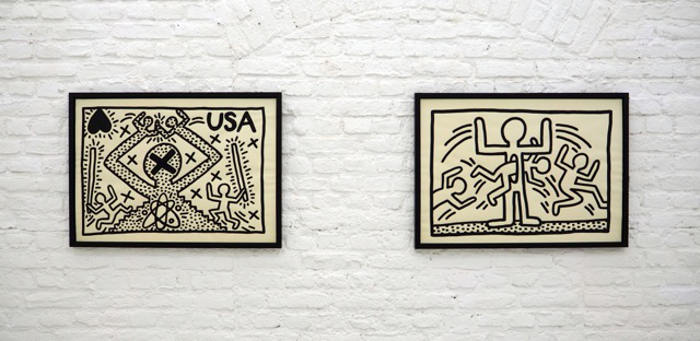 Great Urban Art Selection
There is something for everyone at Die Kunstagetin gallery - well known screenprints by Shepard Fairey, small drawings by Boris Hoppek, installations by Know Hope, nude photography by Tilt, screenprints and sculptures by Stefan Strumbel... But the main feature of Schöne Bescherung exhibition are two drawings by Keith Haring. These drawings have been made in 1982 by the famous graffiti artist, and have never been presented in public, so, you'll have a special treat at Due Kunstagetin. Apart from mentioned artists, here are the others whose works will be displayed in Cologne: Ben Eine, Bronco, Dave Kinsey, D*Face, Lennart Brede, Maya Hayuk, Pure Evil, Sam3, Smash137/Adrian Falkner, Stohead, Swoon, Torres and Vhils.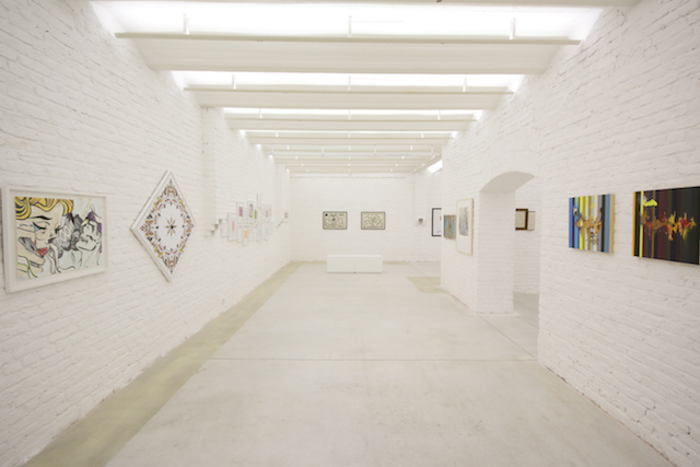 Christmas Exhibition at Die Kunstagentin
We have saved perhaps the best thing for the end: when you go at Due Kunstagetin in Cologne and pick an artwork you want to buy, you won't need to wait a minute to carry the new part of your collection to your home. The gallery has allowed buyers just to take their new belongings from the wall, and to take them home and place them under the Christmas tree. Schöne Bescherung exhibition was opened on November 27th, and it will be open until January 2nd.
Featured image: Stefan Strumbel - Screenprints, sculpture