Isn't it strange and saddening to talk about Christo by using his name unaccompanied by Jeanne-Claude's? Christo and Jeanne-Claude were a couple like no other, both in terms of their mutual creative engagement and devotion to each other. Although they were not the only artistic couple consisting of two people born on the same day (interestingly, Ulay and Marina Abramovic fall under this category as well), their art truly attests to the fact that they had one soul shared by two bodies. Christo and his wife Jeanne-Claude enhanced the genre of land art, presenting a different approach to the environment and raising our expectations of it. Working in large scale and thinking big (yet subtle) resulted in projects and public installations that gradually progressed and grew, both in physical terms and in terms of concept and contextual relevance. With each artwork being more exciting than the other, picking a favorite became impossible. Nonetheless, there is a reason why we're mentioning Christo on this occasion in particular, and it is his last monumental art piece entitled The Floating Piers, created on Iseo Lake in northern Italy. It may or may not be your favorite, but it is definitely special as it is probably the most ambitious project ever conceived by the couple, although unfortunately realized by Christo alone, 7 years after his wife passed away.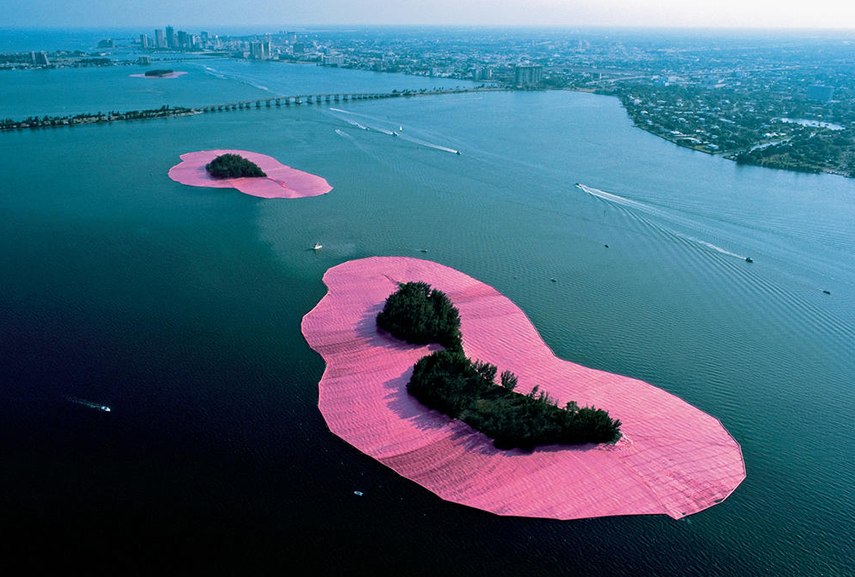 The Art of Christo and Jeanne-Claude - Monumental and Ephemeral
The Bulgarian artist has always been handling landscapes in an inimitable manner. His and Jeanne-Claude's art borders on architecture, communicating with nature and the built environment as well. That's why you'll find their works in form of wrapping, cladding, fencing and tracing the lines and objects found in our surrounding. In order to realize the greatness of their art, only has to remember the bedazzling white curtains shimmering along the Running Fence installed in California in 1976, or the huge Colorado Valley Curtain that turned the typically western Colorado panorama into a vibrant collage. Each piece turns out to be remarkable, presenting itself as an ephemeral monument, daunting and spectacular, but materially shortlived at the same time. The beauty of Christo and Jeanne-Claude's works lies in the relationship between those two poles, the everlasting and the temporary, the monumental and the light. Floating Piers embodies all of these characteristics, whereas the monumental side is emphasized by the fact that the installation was envisioned decades ago, in the 1970's. It is also the reason why we feel rather sentimental when talking about it - it was imagined both by Christo and Jeanne-Claude at the time. As for its ephemeral character, Christo said: "An important part of this project is the temporary part, it has a nomadic quality—this is why after 16 days it is gone".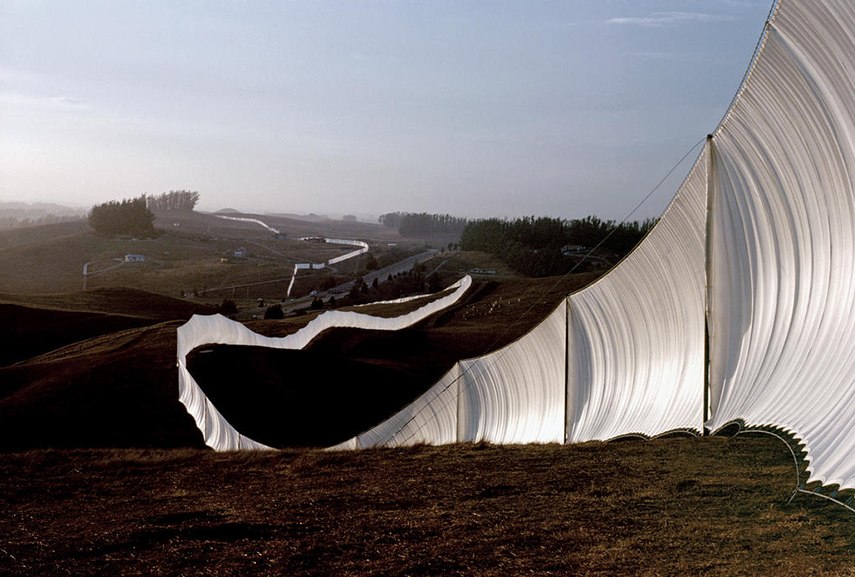 Floating Piers in Italy
The installation is a 3 kilometers long runway that floats on water and extends along 2.5 kilometers of streets in Sulzano and Peschiera Maraglio. This isn't the biggest length reached by a Christo Jeanne-Claude project, but it is the first one to allow people to walk freely across water. Due to the specificity of the site, it also connects the island with the rest of the land surrounding the lake. This spectacular landmark was visited and used by roughly 72,000 people each day, and no fees were required, as Christo's policy has remained the same from day one - publicly accessible art, with no hidden catch. Another thing that Christo proudly continues to do is finance his own projects, from the money he gains from the artworks he sells. The practice was pursued both by him and his wife, and it was what covered the costs of this project as well (some 220,000 high-density polyethylene cubes and pins, covered with 100,000 square meters of nylon fabric and 80,000 square meters of felt).  We already wrote about the project here, and we strongly encourage you to give the article a read and to take a look at all the captivating visuals attached.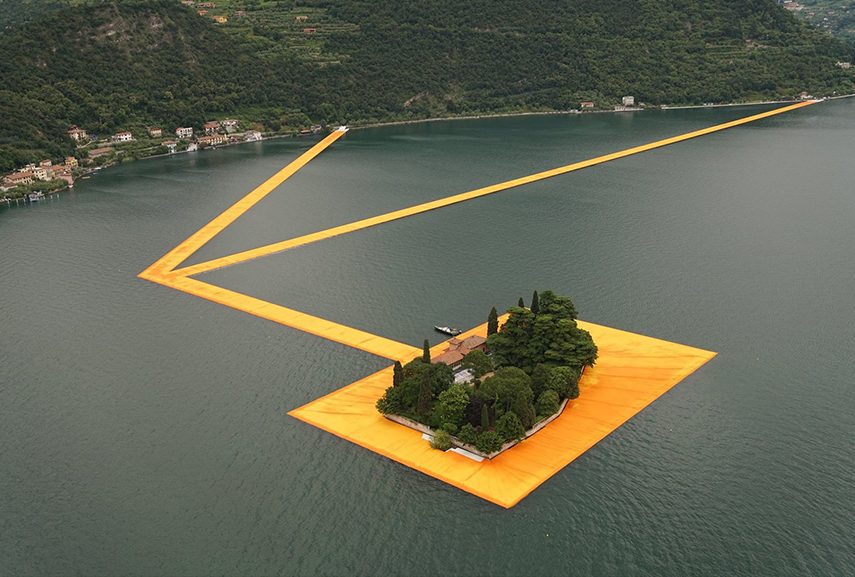 Featured images: Christo and Jeanne-Claude portrait via huffingtonpost; Christo portrait from Christo and Jeanne-Claude - Over the River, Project for the Arkan via visualjalanan.org;  Christo and Jeanne-Claude - Wrapped Reichstag, Berlin, 1971-95; Christo and Jeanne Claude - Valley Curtain, Rifle, Colorado, 1970-72. All images used for illustrative purposes only.