Celebrated for their site-specific environmental installations, Christo and Jeanne-Claude were an artist couple like no other. Working in large-scale and thinking big, they altered both the physical form and the visual experience of the sites, while presenting a different approach to the environment and raising our expectations of it.
In 2021, Sotheby's Paris is hosting a truly special event, presenting the sale of works from the long-time New York studio and home of the famed artistic couple. It will allow the public to step into their private sphere, featuring nearly 400 lots that showcase the range of their artistic inspirations, friendships with leading 20th century artists, and their famed studio.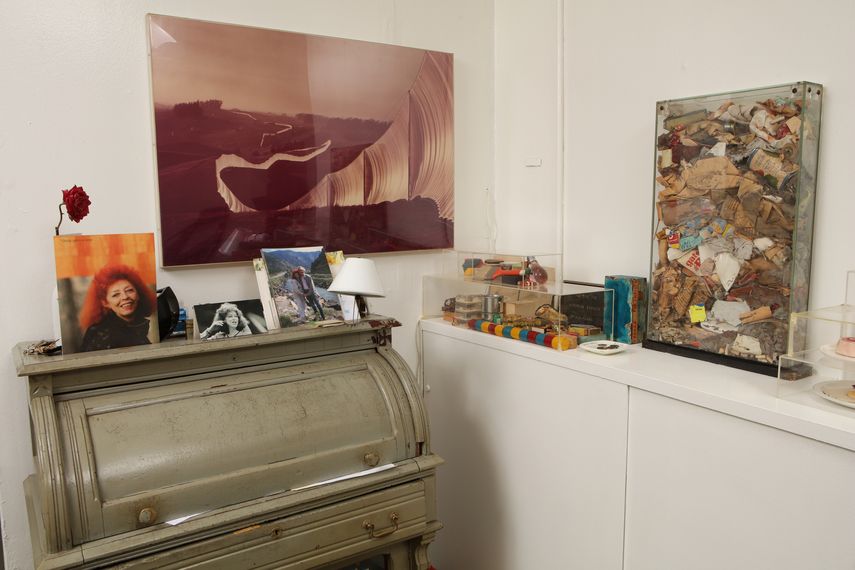 Artistic Friendships
Christo and Jeanne-Claude are responsible for some of the most influential pieces of that particular artistic field. Both born on June 13, 1935, their artistic and personal relationship lasted over fifty years, ending when Jeanne-Claude died in 2009. However, Christo continued working until his death in 2020, executing a grand project they had previously conceived together.
While being among the most famous artistic couples, they have kept their artistic friendships private. The sale at Sotheby's will now provide a first glimpse into the artistic friendships and connections that surrounded them through an impressive selection of works.
Among works that are a testament to their friendships are Andy Warhol's portrait Jackie from 1964, Gerrit Rietveld' Hoge armchair and Joan Mirò's Personnage from 1968. Lucio Fontana was one of the couple's closest friends and among the first admirers of his work, represented in the sale with Concetto Spaziale, Attesa, a work dedicated to Jeanne-Claude. The sale will also feature Bacon and Egg, Ice Cream and Beef Steak, a work by Claes Oldenburg dedicated to his friend Christo, whom the couple met at the Chelsea Hotel during the 1960s; and Yves Klein's Blue Monochrome (IKB 19) from 1958, with whom Christo had many exchanges in the years between 1960 and 1970; as well as works by Marcel Duchamp, William Copley, Nam June Paik, and many more.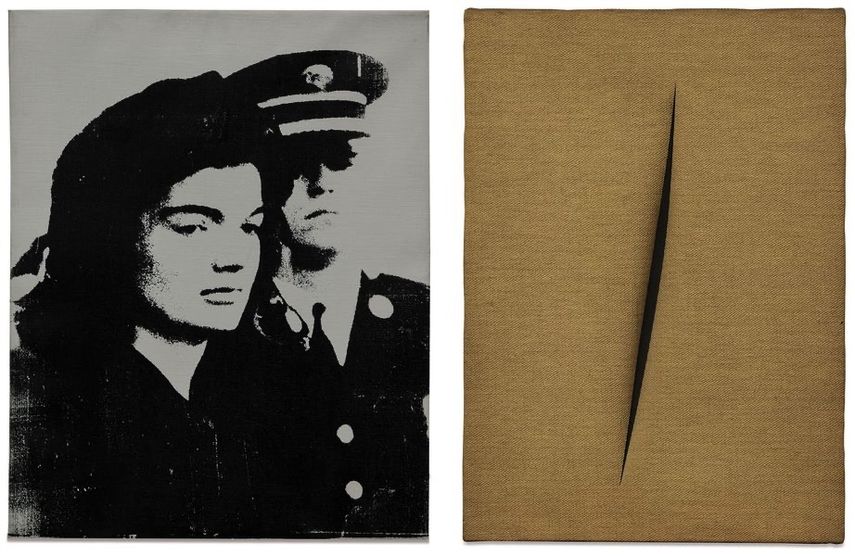 Unwrapped
The breadth of the couple's artistic vision and their bold, experimental style will be highlighted with a selection of their works, showcasing the evolution of their singular artistic vision across decades.
The sale includes works from the celebrated Package series to a work from their pioneering Storefront series, both from the 1960s, as well as works from their celebrated public projects The Pont Neuf Wrapped, Project for Paris, and The Umbrellas, Joint Project for Japan and USA.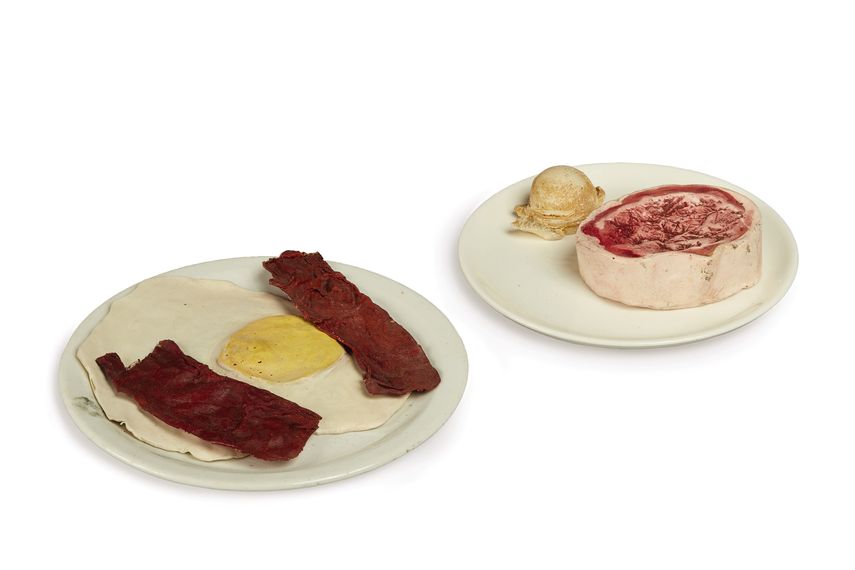 The Collection of Christo and Jeanne-Claude at Sotheby's
As Simon Shaw, Vice Chairman, Global Fine Arts, Christo and Jeanne-Claude "changed the visual language of art in a way that no other artist has done before, transforming the public's perspective and expectations of what art can be and how it can be experienced."
Throughout 2021 and the various celebrations set to take place across Paris and the world, Christo and Jeanne-Claude's magical vision will culminate in the wrapping the Arc de Triomphe, fittingly bringing their story full circle in their beloved Paris. Sotheby's auction of their personal collection will provide a unique glimpse of their personal and professional world, and we are honoured to pay tribute to this internationally renowned duo, who hold a fundamental place in the history of contemporary art.
The collection of Christo and Jeanne-Claude will be offered at Sotheby's in Paris on 17 February 2021 at 6 pm CET. The bidding opens on 8 February 2021 at 3 pm CET.
Unwrapped – The Hidden World of Christo and Jeanne Claude
Featured images: Christo and Jeanne Claude, The Gates. Photo by Wolfgang Volz © The Estate of Christo V. Javacheff; Christo and Jeanne Claude, 48 Howard NY. Photo by Wolfgang Volz © The Estate of Christo V. Javacheff; Inside Christo and Jeane-Claude's Studio. Credit André Grossman © The Estate of Christo V. Javacheff. All images courtesy Sotheby's.