The art of tattoo has a long tradition and is most often affiliated with the ancient practices of decorative, symbolic, and pictorial body modification. In the context of American culture and society, it had a specific development thanks to the likes of Norman Keith Collins aka Sailor Jerry, or Herbert Hoffman who embraced numerous influences in establishing a genuine brand in the early 20th century.
Nowadays it is almost hard to imagine a person not having any tattoo on their body, which was not the case a hundred years ago, for instance. The times have changed and so has the iconography as tattooing went mainstream; however, the anthropological analyses of the pioneering steps of this art form in the Western space unravels a myriad of interesting notions.
The upcoming debut solo exhibition of the artist Christopher Martin at Hashimoto Contemporary under the title Homeward Bound will bring a new interpretation of the visual vernacular of traditional American tattooing in a dialog with the imagery from the African Diaspora.
Following The Path of Lost Histories
Christopher Martin is a self-taught multidisciplinary artist focused on the exploration of African Diaspora. By engaging with cotton fibers as the primary medium, the artist reclaims the forgotten histories of the Atlantic slave trade to confront contemporary injustice.
Christopher came to prominence for his hand-cut/sewn tapestry banners characterized by the stark black and white imagery that reflects the notion of race in terms of religion, captivity, and freedom.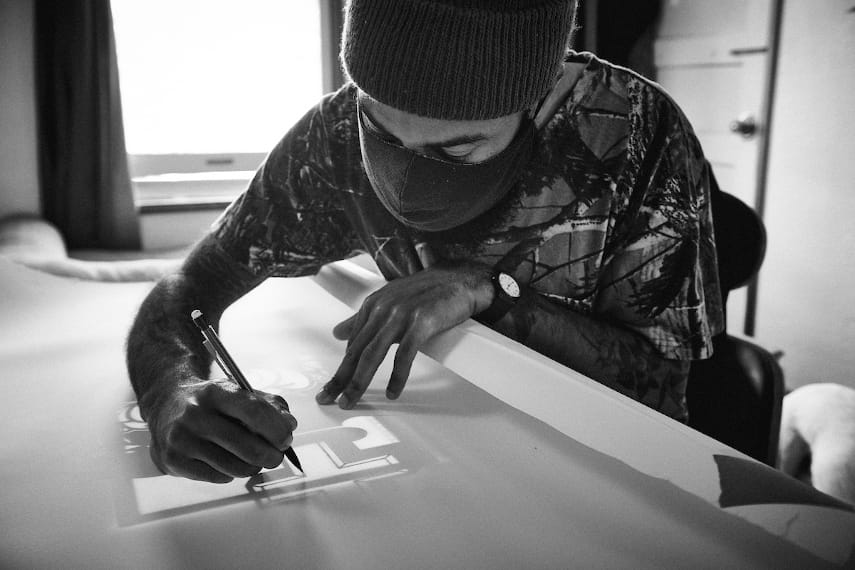 The New Works
Homeward Bound will shed a light on Christopher Martin's inspiration with traditional sailor tattoos that were translated through his own mythology. The artist reinterprets the archetypical nautical motifs such as mermaids and anchors to articulate the stories of the African American experience (in this case both the Atlantic slave trade and the artist's North Carolina roots). To achieve the full effect, he uses cotton as a primary medium by applying it in tapestry works and fiber-based paintings on paper.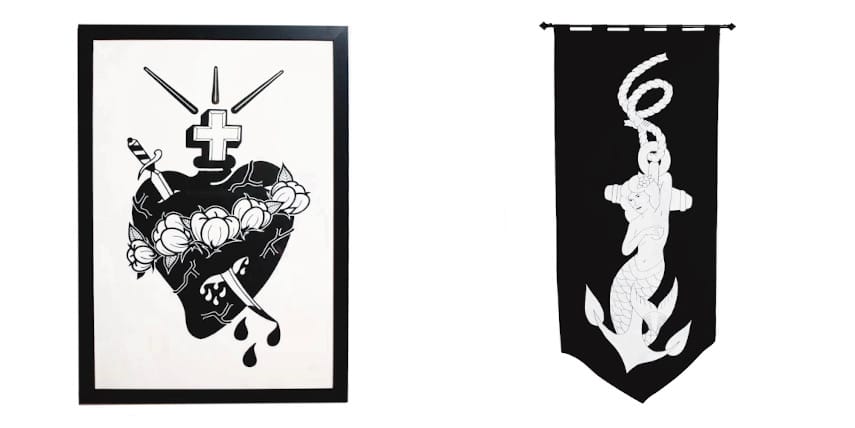 Christopher Martin at Hashimoto Contemporary
Homeward Bound will be on display at Hashimoto Contemporary in San Francisco from 6 until 27 March 2021. A live walk-through and an artist Q&A will be broadcasted on Instagram live on 13 March.
To follow up on the health guidelines, the exhibition will be accessible by appointment only with the scheduling routine via the gallery's webpage.
Featured image: Christopher Martin in his studio. Photography: Shaun Roberts. All images courtesy of the artist and Hashimoto Contemporary.