Could we imagine the world of gig poster without Chuck Sperry? Not to mention his contributions to the technique of screen printing. The San Francisco-based artist is a known name in the arts for his great dedication to these two creative fields, and after a couple of very successful solo exhibitions in Los Angeles and San Francisco, his art will now take over New York City. At Spoke Art's Lower East Side outpost, the public can enjoy a brand new set of screen-printed editions on oak panel, as well as a selection of rare music posters from Chuck Sperry's personal archive - all custom-framed and fully archival, highlighting a comprehensive segment of rock poster history!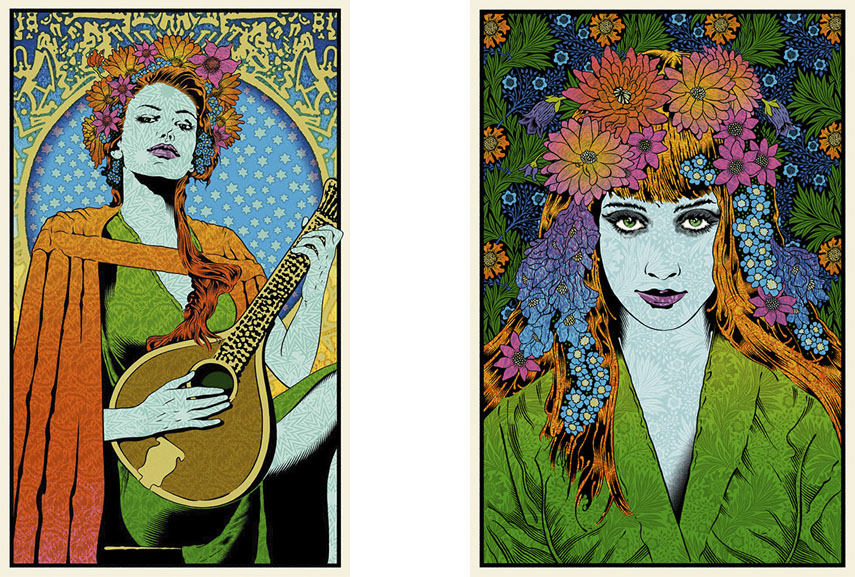 The Art of the Rock Poster
The Who, Joan Jett, Pearl Jam, Bob Dylan and The Black Keys. These music legends all had the honor of having their gig posters designed by Chuck Sperry, over the course of two decades. With a unique style applied to screen printing, he has re-invented the concept of the rock poster genre, incorporating the classical Greco-Roman idea of a "muse". In fact, it has been a source of inspiration for all things music and art for centuries, as well as Sperry's ongoing Muses series. In them, he showcases the energetic creative spirit of the bands he depicts and their work, influenced by psychedelic art and Art Nouveau alike. This original vision has placed the artist at the top of the fine art print genre.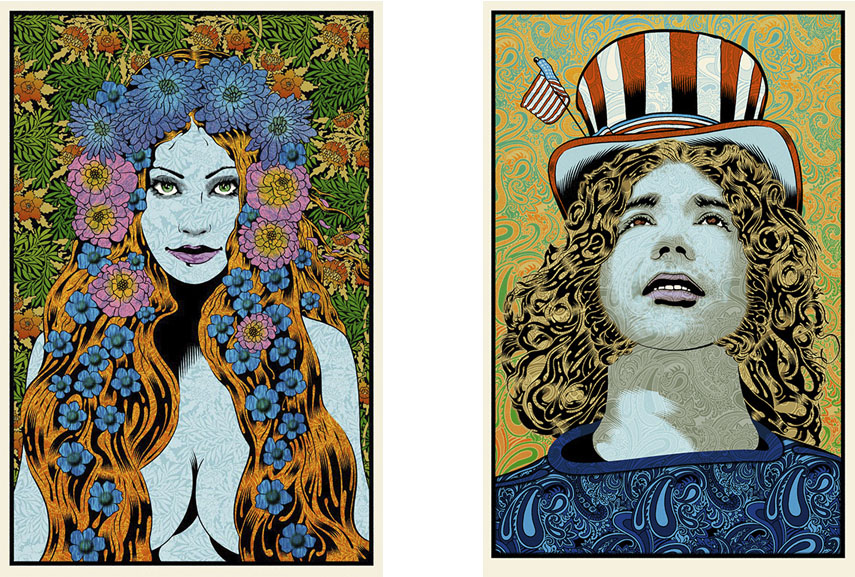 Helikon by Chuck Sperry
In addition to the exhibition at Spoke Art NYC, Chuck Sperry will have his new monograph presented too, entitled Helikon and containing his work inspired by the spirit of the modern rock posters, graffiti and the utopian ethos of 1960s psychedelia. Each image in the book is paired with a prose of poem that inspired it, from Homer to Nick Cave, accompanied by over a dozen photographs by Shaun Roberts, which give the reader an intimate portrait of the artist at work. The forward was written by New York Times' bestselling author, Charles Bock, Beautiful Children, Alice & Oliver (Random House) and Best of NYC Culture 2016, Village Voice.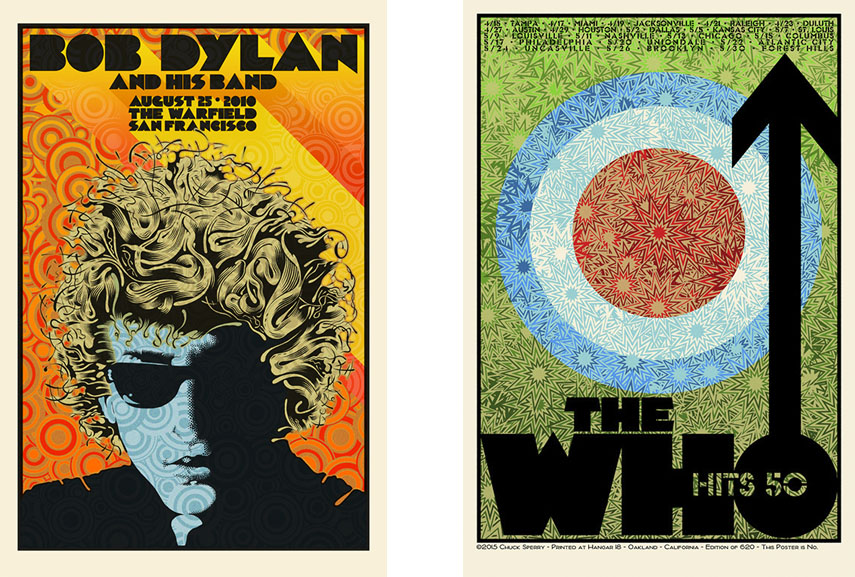 Chuck Sperry at Spoke Art
Helikon, an exhibition of works by Chuck Sperry, will be on view from November 19th through December 11th 2016 at Spoke Art in New York City, USA. The opening reception is scheduled for November 19th from 6pm to 9pm, with the attendance of the artist. A new paper edition print will be available with accompanying variant editions. All sales will be conducted in a first-come first-serve manner with limits per collector.
All images courtesy Spoke Art.