The second wave of feminism coincided with major social shifts happening in the United States throughout the 1960s, and went along with the other movements such as the Civil Rights and Gay Liberation. Creating an empowering atmosphere to fight against patriarchy and the prevailing misogyny that was embedded in the society inspired many women to take an active part in their fields.
The art world generated the same mechanisms, and women were constantly excluded as the art they were creating was considered vein, too emotional, and imitative. To strike back and claim their rightful spot, female artists started producing artworks focused on the female experience (on the scale from domestic to public issues). To express support, a new generation of female art historians took things into their own hands and began interpreting and promoting their groundbreaking works.
One of the leading figures was Cindy Nemser, a fierce art critic and a co-founder of the iconic Feminist Art Journal. Throughout her entire career, she felt driven by feminist ideas, and regardless of the circumstances and the flow of time, Nemser never withdrew or reshaped her bold and sharp rhetoric for which she gained wide recognition.
On January 26, 2021 this woman passed away at the age of eighty-three, and has left a tremendous legacy that had a major influence on the entire generation of artists, but also on the later women in culture.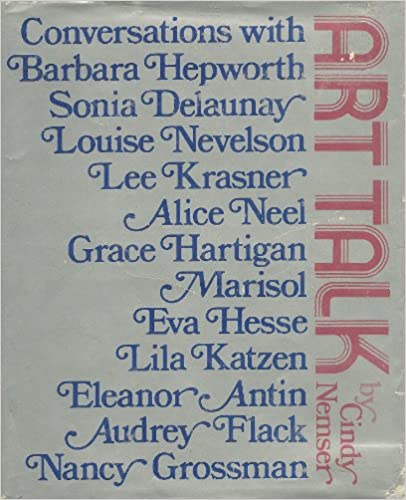 The Outspoken Criticism by Cindy Nemser
Cindy Nemser was born as Cecile Heller in Brooklyn in 1937. She was raised by her father William, who was the owner of Paramount Metal Spinning and Stamping Co., and her mother, Helen (Nelson) Heller, a homemaker. Cindy graduated from Midwood High School, earned a BA at Brooklyn College, worked as an elementary school teacher while attending a master's degree in literature, and then in 1966 took a second master's at New York University's Institute of Fine Arts.
Nemser started writing for Arts magazine, Art in America, and other publications while obtaining an internship at the Museum of Modern Art and was the first to approach the work of Chuck Close, Vito Acconci, Gordon Matta-Clark, and a few others.
In 1969, she was invited to take part in a meeting organized by the New York coalition Women Artists in Revolution, an initiative focused on dissolving the marginalization of women in the art world (Nemser later admitted that this event was a life-changing experience). The following year this art critic conducted a thorough interview with Eva Hesse that was published in Artforum just a month before the artist died.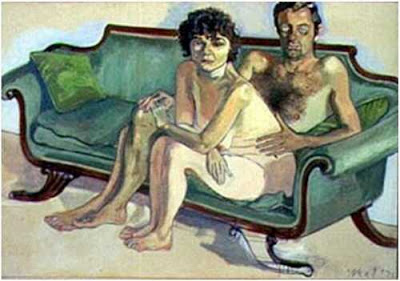 The Feminist Art Journal
Together with Patricia Mainardi and Irene Moss, Nemser co-founded the Feminist Art Journal in 1972, which has become a leading publication in the next five years. It stood for the recognition of women artists and was critical of all the public relativization of their art. The three women initially were part of the staff of Women and Art, a single issue publication that was supposed to cover topics related to the women's art movement.
The Feminist Art Journal was led according to three goals - to be the voice of women artists in the art world; to improve the status of all women artists, and to expose sexist exploitation and discrimination. Plenty of articles were written by women including notable contributors such as Marcia Tucker, Faith Ringold, and Howardena Pindell.
Throughout the time of its existence, the publication featured interviews with leading female artists regardless of the media, art historical essays, and other literary pieces, but was also used for generating positive imagery to fight against gender discrimination. The Feminist Art Journal gained notoriety for the column Male Chauvinist Exposé which openly targeted individuals, institutions, newspapers, and universities for sexist discourse. In the article she wrote in one of the journal's issues, Nemser stated:
Art history and art criticism are almost unanimous in assuming that if a woman artist has any contact with a male artist, be he husband, lover, friend, or acquaintance, she must either be his pupil or deeply under his influence.
The Grand Legacy of Cindy Nemser
Alongside the mentioned publication, Nemser's other pioneering contribution is the Art Talk published in 1975. This valuable volume has since been expanded and republished twice brought with women artists including Lee Krasner, Barbara Hepworth, Alice Neel, Eva Hesse, Marisol, and Louise Nevelson.
In 1977, she became an associate of the Women's Institute for Freedom of the Press (WIFP), an American nonprofit publishing organization focused on making women-based media visible to the public eye. Nemser has curated exhibitions as well, such as In Her Own Image at the Fleisher Art Memorial Gallery of the Philadelphia Museum of Art, and FOCUS: Women's Work — American Art (with Marcia Tucker, Adele Breeskin, Anne d'Hanoncourt, and sculptor Lila Katzen) at the Philadelphia Civic Center, both conceived in 1974. In 2007, she also acted as a curator with another exhibition called Women's Work: Homage to Feminist Art at the Tabla Rasa Gallery in Brooklyn.
Although she remained active in the domain of visual arts, in the 1990s Nemser devoted herself to theater criticism, contributing to publications such as Theater Guild Quarterly. Prior to her death, she was working on her memoir called Firebrand: Tales of the 70's Art World Told by a Feminist Art Critic.
It is apparent that this art critic had a continuous sense of injustice and an urge to question it despite the fact women's rights have changed from the 1970s to the present day. However, Nemser's socially charged devotion has proven right as the rise of right-wing politics in recent years attempted to endanger women's emancipation and other accomplishments made in the last forty years.
Featured image: Cindy Nemser with a copy of the winter 1973-74 issue of The Feminist Art Journal. Credit Cindy Nemser Papers, Getty Research Institute, Los Angeles.