In 1977, art historian and critic Douglas Crimp curated the exhibition called Pictures that marked the rise of a new generation of artists interested in representational imagery and mass media. One of them was Cindy Sherman, who at the time was working on her celebrated Untitled Film Stills, a series that marked her decades-long cross-dressing activity.
Ever since, the former painting student turned photographer has been creating captivating and mostly untitled series through which she explores the notion of identity. Throughout the years, driven by various sources, equipped by make-up, prosthetics, costumes, camera, and focused on herself, Sherman has created an impeccable body of work that inspires other visual artists, filmmakers and performers.
This month, Metro Pictures will showcase Sherman's most recent series that features the artist transforming herself into an array of androgynous characters.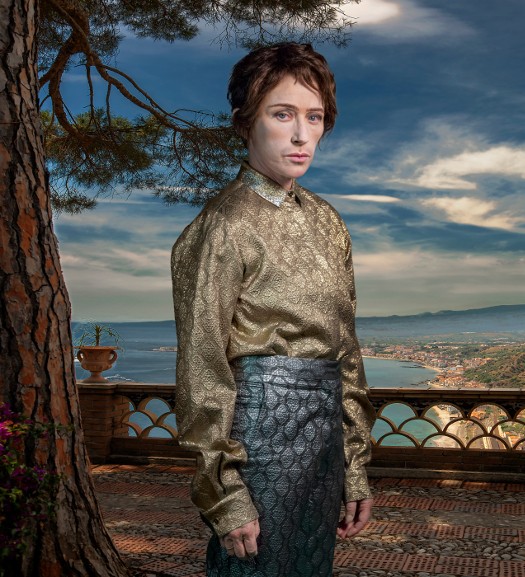 New Works Of The Mistress of Disguise
What makes Cindy Sherman's approach so staggering is the fact she pays almost equal attention to the reexamination of female stereotypes, as well as to masculinity and gender expression. Before the new series, the photographer already enacted both female and male characters in projects titled Doctor and Nurse and History Portrait, while in the more recent series, Sherman depicted herself as clowns, entities whose gender drifts away thanks to the heavy make-up and shapeless costumes.
The new photographs feature random characters dressed in men's designer attires, gazing at the viewer while posing in front of digitally intervened backgrounds made from photographs Sherman captured while traveling through Shanghai, Bavaria, and Sissinghurst (England).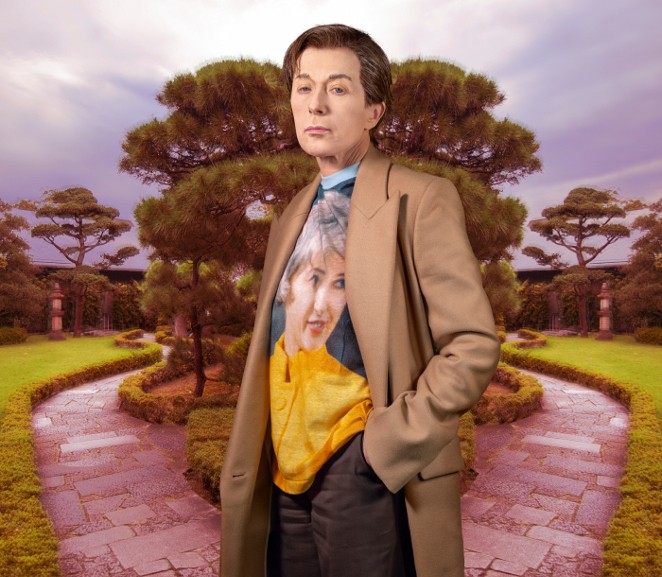 Cindy Sherman at Metro Pictures
With these series, Sherman continues her exploration of the contemporary representation and the construction of identity, in this case, masculinity triggered by fashion tendencies. Though the depicted male characters seem odd and alienated in the floating sceneries that surround them, they fit well to the current debate on what masculinity is all about in the current moment.
Cindy Sherman will be on display at Metro Pictures in New York from 26 September 2020, while the closing date is to be announced. The exhibition will coincide with Sherman's retrospective at the Fondation Louis Vuitton in Paris, and it will be accessible online via the gallery's web page.
Featured image: Cindy Sherman - Untitled, 2019. Dye sublimation print, 91 x 107 1/4 inches (image), 231.1 x 272.4 cm, 96 x 112 1/4 inches (frame), 243.8 x 285.1 cm. Edition of 6, 1 AP. Courtesy of the artist and Metro Pictures, New York.